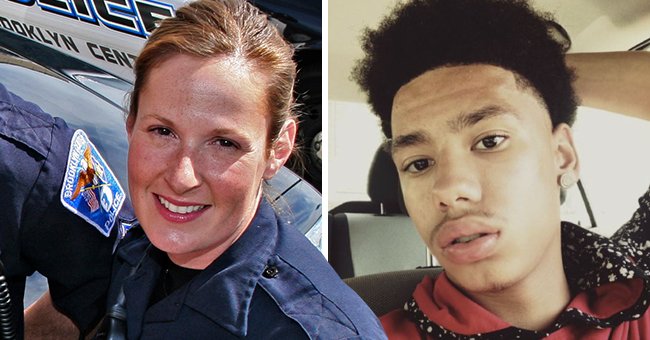 Getty Images | Twitter/junkee
Kim Potter, Minnesota Police Officer Who Killed Daunte Wright, 20, Resigns From the Service
Kim Potter, the Minnesota police officer who killed 20-year-old Daunte Wright this month, has resigned from service this week.
Kim Potter, the police officer responsible for the death of Daunte Wright, 20, has resigned from the force after 26 years of service on Tuesday, April 13, 2021.
Potter sent her letter of notice to city officials earlier this week. She said that she would be resigning immediately. Tim Gannon, Minnesota's police chief, also announced his departure this week.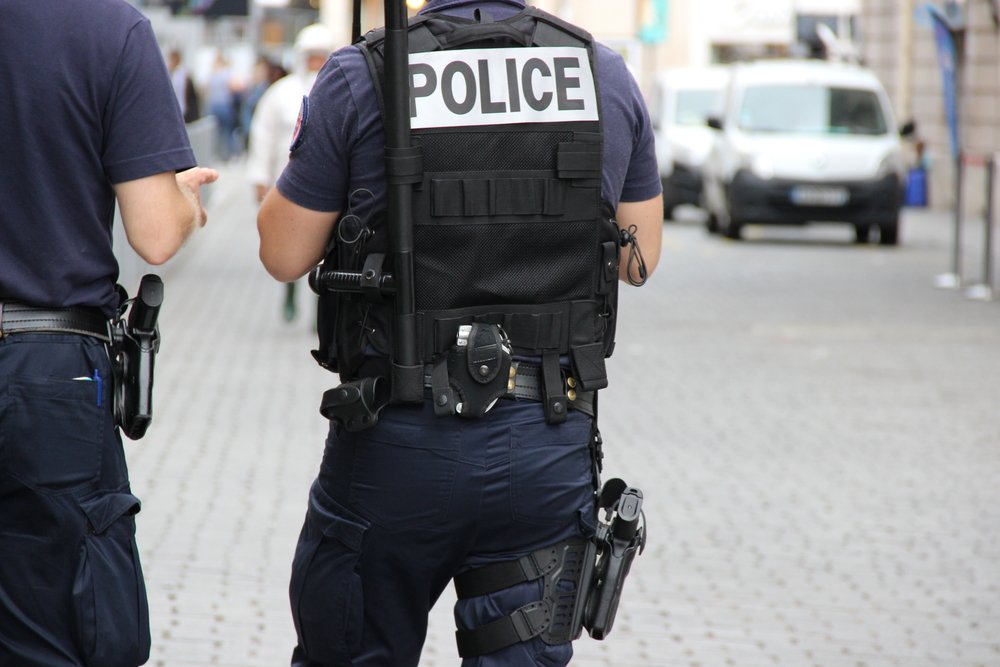 The back of a police officer, who is wearing a protective vest. | Photo: Shutterstock
The 48-year-old police officer wrote that it was in her colleagues, the department, and the community's best interest if she resigned immediately from the department.
She noted that she loved her time as an officer and serving the community. Potter had been an officer at Brooklyn Center Police Department for 26 years and was first licensed as a police officer in 1995.
Wright's parents have acknowledged her resignation but hope she will be prosecuted. His mom was on a phone call with Wright at the time of the shooting. She explained that he sounded scared as he was being pulled over.
Wright's mother had told him to hand the phone over to police officers so she could explain details of the car's registration and insurance. However, he was instructed to put his phone down and step out of the vehicle.
The officers had found an outstanding warrant and went to make an arrest. Wright managed to get free of the handcuffs, get back in his car and drive off. As he was driving away, Potter shot him.
Protests and clashes with the police broke out in Minnesota for two nights following Wright's death. The city is already tense as Derek Chauvin's trail, a former officer charged with George Floyd's death, is underway.
Brooklyn Center Mayor Mike Elliott, who previously called for Potter to be relieved from her position, said he hoped that her resignation would calm the community and its members.
Elliot shared that Potter was not asked to resign and that her resignation was her own decision. Neither Elliot nor other officials could confirm whether she would keep her pension or be allowed to transfer to another department.
Before her resignation, she was placed on administrative leave after she shot and killed Wright during a traffic stop on Sunday, April 11, 2021. Gannon shared details of the case during a press conference on Monday.
Gannon said he believed that the shooting was accidental as Potter had reached for her taser but fired her gun instead. In body camera footage, Potter was heard warning Wright that she would use a taser on him.
Please fill in your e-mail so we can share with you our top stories!