See 'The Pioneer Woman' Star Ree Drummond in a Disco-inspired Outfit from Her Favorite Decade
"Pioneer Woman" star Ree Drummond reminisced on decades past in a recent post on her Instagram Story, which showed her clad in a fancy disco-inspired outfit. 
On Tuesday, Food Network star Ree Drummond took to her Instagram Story to share a funky photo that showed her posing with Chef Eddie Jackson.
In the snapshot, the duo looked as though they were headed for a disco party with their fancy outfits. Ree wore a yellow long-sleeved top, which she paired with tight black pants with pink layers at the lower end.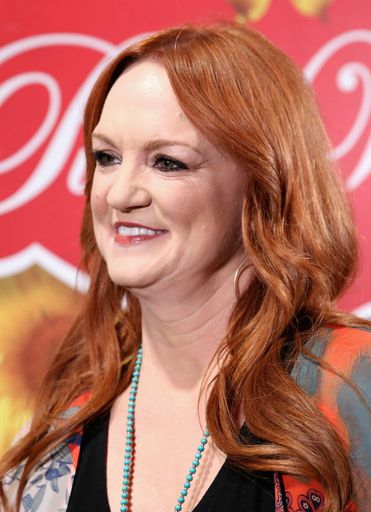 She paired her stylish look with black boots. Ree also wore green and yellow plastic bangles on her right hand. She also wore pink hand gloves and a pink flower on her long hair. 
Jackson wore a brown open sleeveless jacket over a pink long-sleeved buttoned shirt. He paired his tops with olive green bootcut pants and black shoes. He also wore a black afro over his head. 
Ree and Jackson embraced as they posed, flashing peace signs. She also added a gif from "Fresh Prince of Bel-Air" showing actor Alfonso Ribeiro dancing. Another gif showing a disco light was also in the snap. 
Ladd and his nephew, Caleb G. Drummond, 21, were involved in a fire truck accident.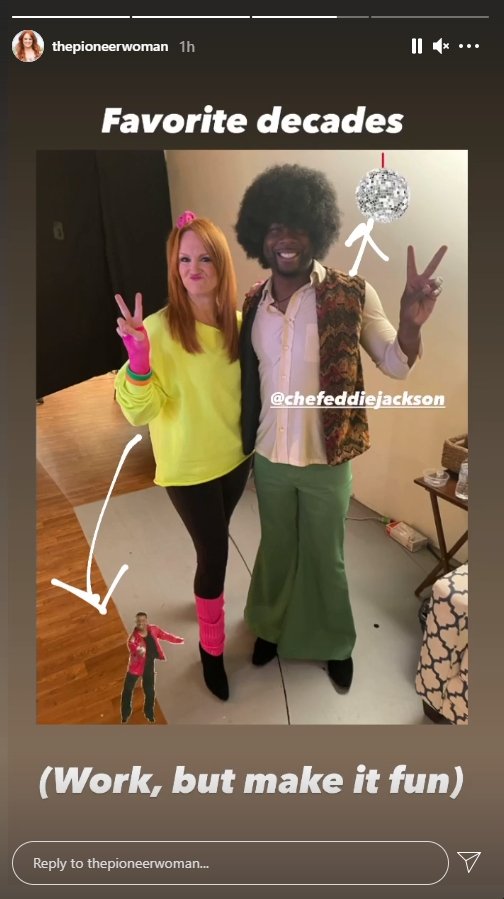 Ree's gorgeous outfit in the snapshot she shared added to the many impressive outfits she has worn over the years, which her fans or admirers worldwide adore. 
Many fans have always wondered where the television personality buys her blouses and outfits from. However,  it is totally possible to dress as cute as she does, which is true as Ree usually shares some of her dressing tips with her fans. 
Last month, Ree celebrated her oldest child, Alex Drummond's upcoming wedding to Mauricio Scott, at a sweet bridal shower held at her Mercantile Restaurant bakery in Pawhuska, Oklahoma.
She gave fans a peek inside the sweet, dreamy bridal shower, sharing pictures from the event on her Pioneer Woman blog. Ree also joked that she did nothing but show up ready to eat. 
Ree has been married to Ladd Drummond since 1996 and shares four children with him. Last month, Ladd and his nephew, Caleb G. Drummond, 21, were involved in a fire truck accident. 
Due to the crash, which was close to being catastrophic, Ladd fractured his neck but is expected to make a full recovery. Caleb also broke some ribs and had a nasty concussion. He also had other injuries that will heal.