'Pioneer Woman's Ree Drummond Looks Radiant as She Counts Her Blessings in a Pink Blouse
"Pioneer Woman" Ree Drummond looked radiant, wearing a pretty pink blouse, in a new selfie on Instagram while she shared with fans her blessings.
Ree Drummond, celebrity chef from "Pioneer Woman," shared all that she is grateful for with a new selfie on Instagram where she looked radiant in a pink blouse.
The mother of five posed in her car's front seat and revealed it took her over two hours to get dressed up to meet up with her sister. Drummond sported a smoky eye and natural lip for her make-up.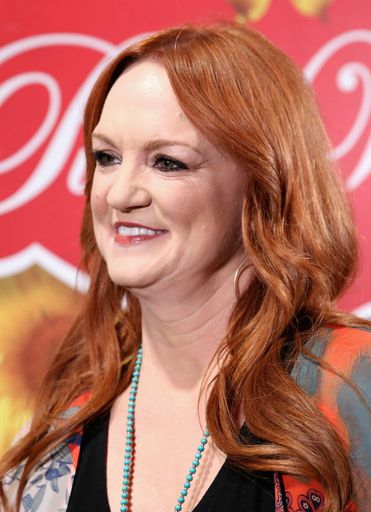 Although she said she needed a trim and her roots redone in the caption, fans were quick to shower Drummond with compliments about her pretty-in-pink outfit. 
In the caption, she wrote that she was meeting up with her sister, who she had not seen in over a year, and her daughter Alex and her fiance, Mauricio Scott. Drummond shared in the caption:
"I saw my sister for the first time in over a year, I got to celebrate my daughter and the man she's about to marry."
Drummond also shared that her husband, Ladd, is doing well. Ladd and their nephew, Caleb, were involved in a serious car crash on their property while trying to help put out a fire around the ranch. 
Both men were driving a firetruck when they crashed into each other head-on. At the time of the accident, bad wind on the gravel road had made the visibility low. Both were treated in the hospital. 
Drummond expressed that she was just grateful he would be able to attend the important event. 
Caleb was flung 70 feet away from the impact site as he was not wearing his seat belt. He was taken away by an ambulance. Ladd had refused treatment by paramedics and drove himself to the hospital. 
His injury was worst than he had thought as he had broken two bones in his neck, and one was close to being a serious injury. Ladd had to get two surgeries and had pins put in the bone. Drummond said at the time of the accident:
"Caleb and Ladd are in the hospital, but we think they will both be okay. As a family we are giving thanks today, knowing things could have been much worse."
Luckily both men are expected to recover well. Drummond shared that Ladd will be able to attend Alex and Mauricio's wedding, which is taking place on May 1, 2021.
She shared that she and her daughters would bling up his neckbrace for the wedding. Drummond expressed that she was just grateful he would be able to attend the important event. 
Drummond shares four children with Ladd. They are Alex, Paige, Todd, and Bryce. The couple is also foster parents to Jamar. Many fans know her kids and nephew Caleb from her cooking show. 
She shoots "Pioneer Woman" from her and Ladd's Oklahoma ranch. Ladd's family is a fourth-generation member of a prominent cattle ranching family in Osage County.