Gabby Sidibe Puts Her Legs on Display as She Swings on a Hammock in a Floral Mini Dress (Video)
Gabourey Sidibe recently stunned her fans on social media when her beau shared a video clip that captured her swinging from a hammock dressed in a colorful ensemble and fans love their love.
Gabourey "Gabby" Sidibe found a keeper in Brandon Frankel with whom she has been in a relationship for some time now. The loved-up man recently took to his Instagram page to share footage of his sweetheart swinging on a hammock tied across a pool.
It was tied skillfully so that Sidibe's feet only brushed the edge of the water in the pool. A dense thicket of plants surrounded the pool— it made for a great background.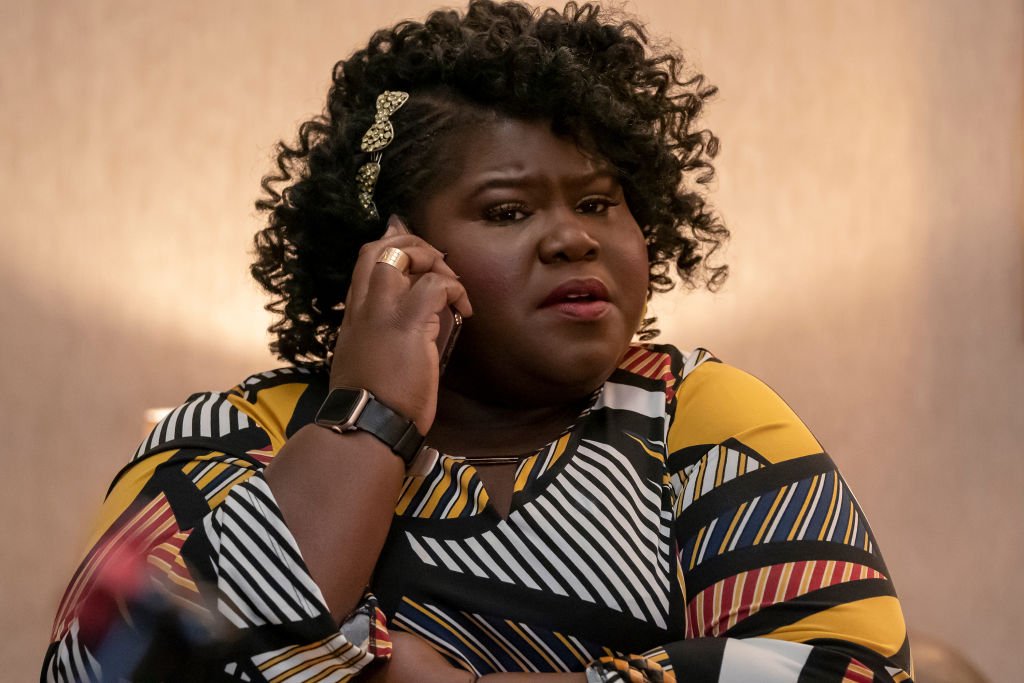 The video was edited to play in a loop that saw Sidibe blowing a kiss as she swung back and forth. The talented actress wore a mini dress designed with floral patterns. The dress's short length showcased Sidibe's legs.
She looked truly happy in the video clip, but that's to be expected; her beau was most likely the one who took the video. In his caption, Frankel declared that "Summer is coming."
His fans gushed over the video, humbled by the connection the two lovebirds clearly share. The video is just one of many featuring Sidibe that have made it to Frankel's Instagram page— the adorable couple got engaged last November.
Sidibe made the announcement on her Instagram page, where she showed off her engagement ring. The post came complete with a heartwarming message praising Frankel for his better qualities.
The fact that her brother got diagnosed with type 2 diabetes cemented her determination to undergo the surgery.
According to the actress, Frankel always "jumps in" to help her feel better whenever she gets overwhelmed. Sidibe also admitted that he helped her learn a lot about herself before listing some of his titles.
Sidibe definitely deserves someone in her corner; she has been through quite a lot. Since she arrived on the movie scene, the talented actress has been involved in a continuous battle with her weight.
She documented the struggle in a memoir titled "This Is Just My Face, Try Not to Stare." The book told of how she got laparoscopic bariatric surgery in May 2016 to help her lose weight. 
The decision to have the surgery was not an easy one for Sidibe. The "Precious" actress made up her mind after realizing she was gaining as much weight as she lost.
The fact that her brother got diagnosed with type 2 diabetes cemented her determination to undergo the surgery that would decrease half her stomach capacity to expedite her weight loss process. 
The virtual world is usually hostile towards plus-size women who use surgery to get rid of their extra pounds; however, Sidibe's case was different. Fans flocked to her defense, and she also appeared undisturbed, having made peace with her decision.
The surgery worked well in her favor, and now Sidibe is looking her best. Her career is booming, and her love life is thriving. What could go wrong? Absolutely nothing.