Prince Philip and the Queen Seen Cuddling 7 Great-Grandchildren in Previously Unreleased Photograph
The Royal Family just shared a never-before-seen photo of Queen Elizabeth and Prince Philip cuddling with seven of their ten great-grandchildren, and they look adorable.
On April 14, 2021, fans of the British Royal Family were surprised with an unreleased picture of Queen Elizabeth and Prince Philip, Duke of Edinburgh, with some of their family's youngest members.
In the image, taken in 2018 by the Duchess of Cambridge Kate Middleton, the Queen is sitting on a couch at Balmoral Castle with baby Prince Louis on her lap. Prince George is standing to her right, while Princess Charlotte is seated to her left.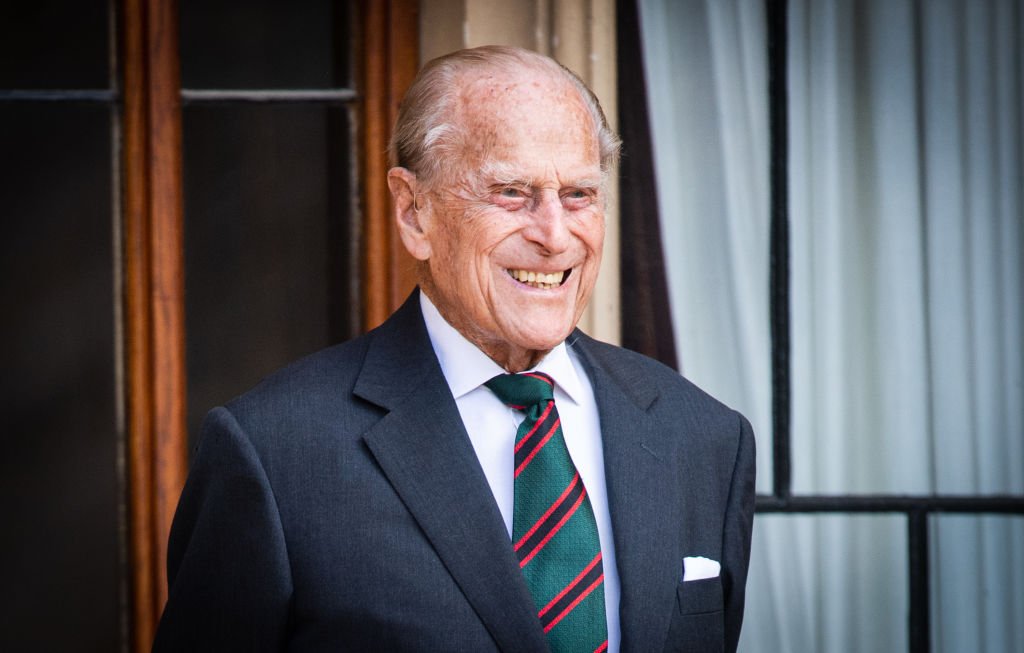 Apart from Kate and Prince William's children, Peter Phillips' daughter, Savannah, is also pictured standing behind the couch. Isla, Savannah's younger sister, is sitting next to Philip.
Mia and Lena, daughters of Zara and Mike Tindall, are also in the pic. Lena is on Isla's lap, and Mia is standing in a pink dress.
It is important to point out that Prince Harry and Duchess Meghan's son, Archie, is not depicted in the image because it was taken almost a year before he was born.
The same goes for Princess Eugenie and Jack Brooksbank's baby boy and Zara and Mike's youngest son, Lucas Tindall. Still, the Queen and her late husband look adorable with the children.
Speaking of Princess Eugenie, she shared an emotional tribute to Prince Philip following his death aged 99 on April 9, 2021. She wrote:
"I remember learning how to cook, how to paint, what to read. I remember laughing at your jokes and asking about your spectacular life and service in the navy."
Eugenie also included on her post that she remembers his hands, laugh, favorite beer, and when Philip saved the day after she "incinerated" sausages. She finally said she'd remember him in his children, grandchildren, and great-grandchildren.
Prince Philip also admitted that his late father's energy was "astonishing" in supporting the Queen throughout the years, labeling him as the "rock" in Elizabeth's life. He will be missed, indeed.