Jeannie Mai Is Glowing As She Poses In a Black Mini-Dress Following Her Wedding to Rapper Jeezy
Newly-married TV show host Jeannie Mai continues to impress fans with her youthful glow. Her avid fans could not stop raving about her beauty in her latest Instagram post.
Known for her superb styling skills, Jeannie Mai recently updated her fans on Instagram with a photo of herself radiating youthfulness in an elegant mini black dress.
The photo showed the acclaimed TV host, who married rapper Jeezy recently, sitting on top of a stylish bathroom sink while wearing a form-fitting dress. She accentuated her sleek look with black strappy heels.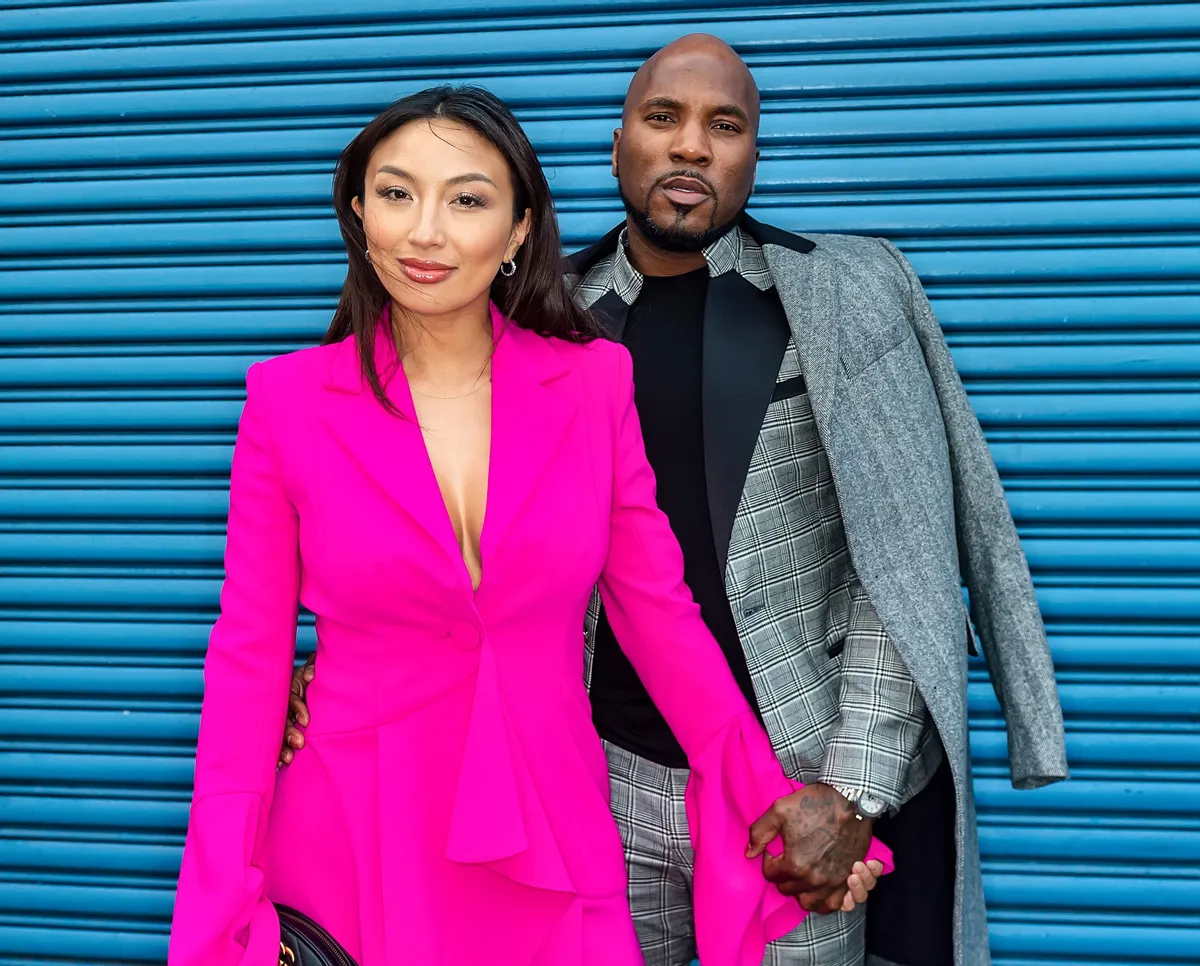 Mai crossed her legs as she sat on the sink, showing off her impressive curves, hips, and thighs. She looked at the mirror with her right hand on her left arm. 
Also in her photo were Olay products, which fans expect to see considering she is the brand's newest endorser. Mai expressed her thoughts about fear, writing:
"Admit you have them, be willing to make mistakes, and embrace [the] struggle."
The TV personality's fearlessness goes beyond taking bold fashion steps. Last year, she bravely went through throat surgery after she was diagnosed with epiglottitis, a severe throat infection.
It caused her to abruptly exit "Dancing With the Stars," where she competed alongside dance partner Brandon Armstrong. But since the surgery, Mai's health has improved tremendously.
In addition to the gown, Mai also noted that they didn't use flowers in their wedding arch.
The age-defying host is now feeling her best with the help of Jeezy. Her supportive husband, whose real name is Jay Wayne Jenkins, was by her side while she battled the life-threatening condition.
The couple tied the knot at their Atlanta home on March 27, in an intimate ceremony filled with meaningful symbols. Mai noted that her nude wedding gown meant that her love for Jeezy is "skin deep. "
Mai also revealed that instead of using flowers in their wedding arch, the couple opted for decorative palm leaves, which symbolize power and eternity in Vietnam. 
A few weeks after the wedding, Mai is still on cloud nine. Speaking to her "The Real" co-hosts, she gushed about the moment she officially signed her name with the rapper's family name in it.
The couple's overflowing love for one another extends to other people as they pursue philanthropic activities together. Recently, they gave away 500 bikes to children across Atlanta.
Jeezy, also an entrepreneur, noted that a bike is an instrument for realizing one's dream. The couple partnered with renowned motivational speaker Tony Robbins for the gift-giving event.