Jeannie Mai Posts Touching Video Kissing Her Husband Jeezy at Their Wedding — See Fan Reactions
Jeannie Mai is one gorgeous bride! She recently took to her Instagram page to share the most romantic clip ever, and it sure had people swooning in her comment section. 
Every little girl dreams that one day, she will grow up and meet prince charming. "The Real" co-host, Jeannie Mai's dream came true when she met her then-husband to be, Jeezy. 
From that moment on, the duo knew that they needed to spend the rest of their lives together, and the road to forever was officially paved when they said their "I dos" a few days ago.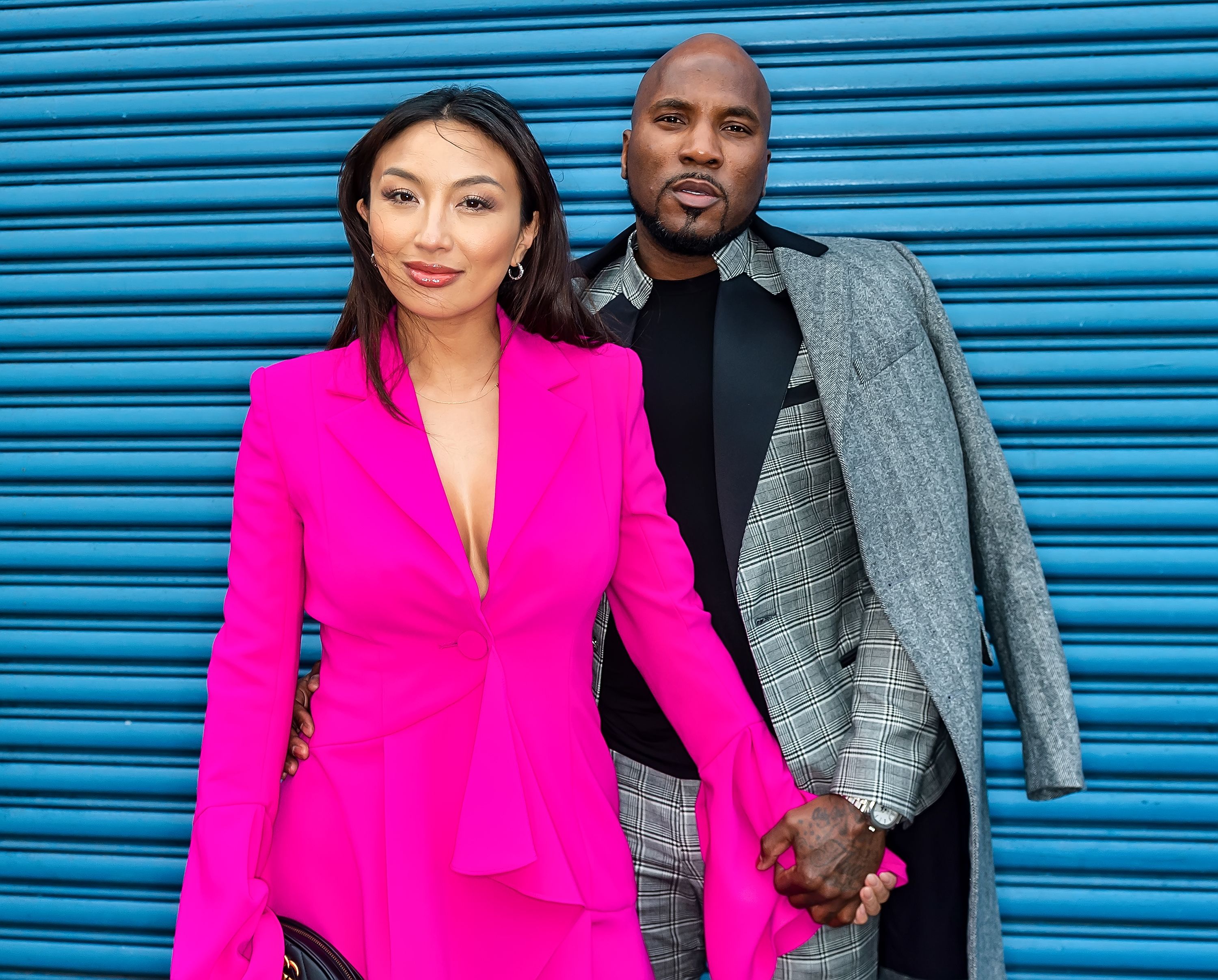 Although the wedding was a secret affair that had only close family and friends in attendance, Mai has since taken to her Instagram page to share bits and bits about her wedding day. 
A day ago, she shared another clip from her wedding day. The short clip was a medley of about three to four romantic moments. The clip began by showing Jeezy holding on to Mai as she twirled with her hand in his.

The whole video was edited to a slow-motion version which gave a more romantic feel to it. Then the couple was seen holding their hands as they stood side by side. The adorable clip ended with the two sharing a passionate kiss. 
Mai's fans couldn't get enough of the video, and they took to the comment section to say as much. One person revealed that the clip made them melt and that they still believe in true love. Another exclaimed:
"So beautiful, may we all find a love like y'all's."

It is not surprising that Mai's fans will be excited about this new feat of hers. After following her journey over the years through her shows and podcast, it is clear that she deserves all the happiness she is getting. 
Mai and her husband, Jeezy, tied the knot in their Atlanta home on Saturday, March 27, a year after they got engaged. The affair was an intimate one.
It was so thoughtful and it melted his then-bride-to-be's heart.

Although they had previously planned to have a big ceremony with friends and families in attendance, Jeezy's mother's death changed everything. 
According to Mai, after losing Jeezy's mother, they realized life is too short and decided to take that leap and become husband and wife, something they always wanted to do anyways. 
Hence, they could only have few close friends and family members in attendance. It's been a long ride for the couple, one that's made it obvious to fans how much they cherish and adore each other. 
Last year, Jeezy and Mai had planned to take a trip to Vietnam. Unknowingly to Mai, Jeezy was going to fly her family over, and she was going to be proposed to on the trip.
Unfortunately, COVID-19 happened, and their plans were changed. However, Jeezy didn't let this stop him, and instead of the initial plan, he turned his lemons to lemonade and had a Vietnam-themed proposal in America. 
It was so thoughtful and it melted his then-bride-to-be's heart. It's been a whirlwind romance ever since, and this wedding is proof that with this couple, fans are signed in for a lifetime of aww moments. Congratulations again, Jeezy and Mai!