Paulina Porizkova Opens Up about Her Love Life at 56 in a Candid Interview
Iconic model Paulina Porizkova recently opened up on her love life as a 56-year-old and said that sex has gotten better, although she finds it difficult to date.
Paulina Porizkova recently turned 56 and has a story to tell of what life in her fifties looks like. In an op-ed for "Yahoo! Entertainment," published on Monday, the model spoke candidly about her love life.
The 56-year-old started by explaining that all her life, she had only been with one man, her late husband Ric Ocasek, whom she met when she was only 19. From young lovers, the duo went on to spend decades together.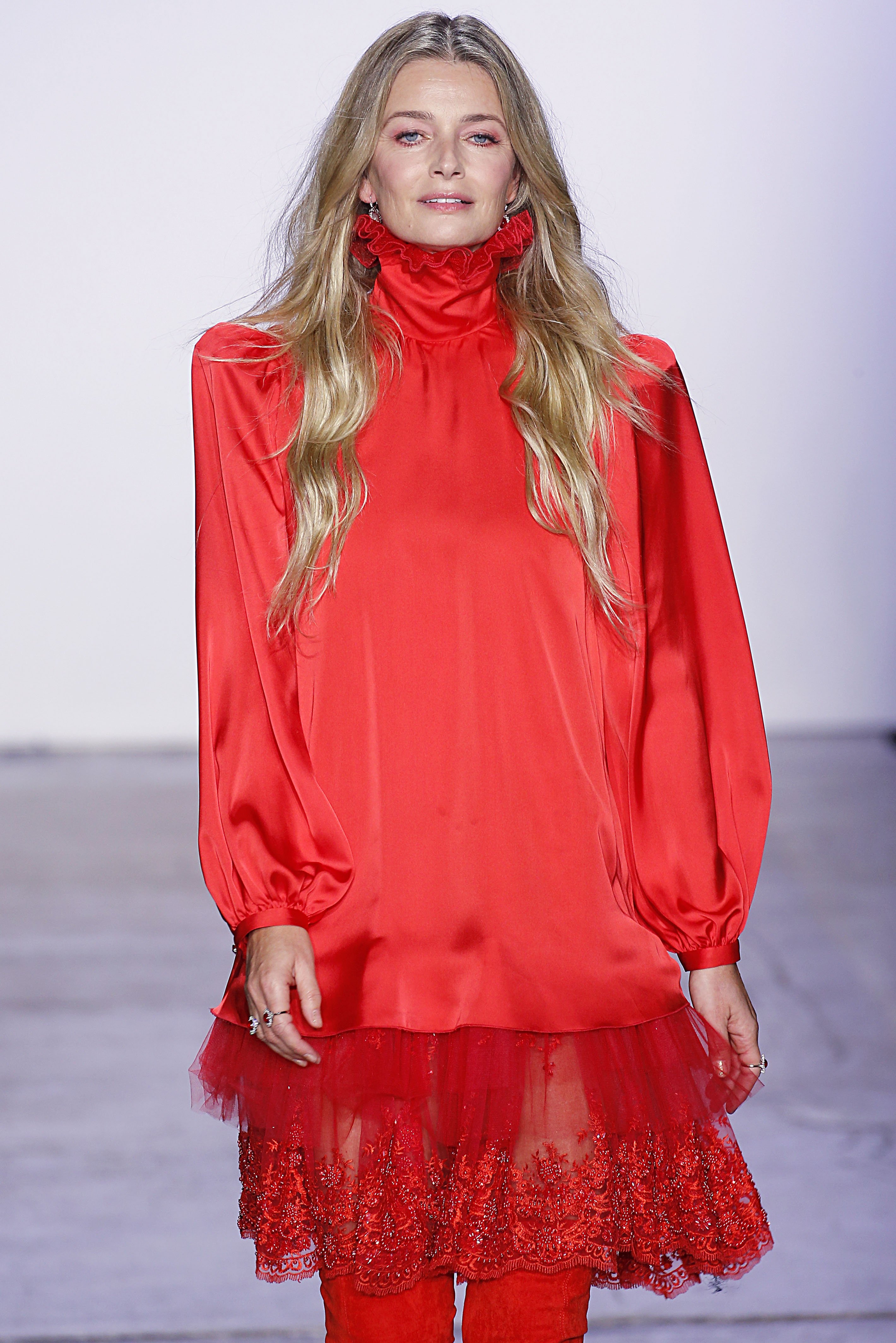 Porizkova and the late Ocasek shared two sons in their nearly 30 years of marriage and were on the verge of getting a divorce before his death in 2019. The talented model remarked in her op-ed that she has given dating a chance as a 56-year-old but realized that she feels like a weird teenager in it.
Porizkova explained that the last time she dated was as a teenager and admitted that she has not given up on the idea of walking down the aisle again since she believes in love.
Speaking of what she wants in a partner, the model confessed that she was unsure of the exact details and specifications, but she wants a man who can handle how awesome she is.
The 56-year-old noted that her late husband was her soulmate and provided all she needed until he could no longer do so. In her words, she grew to be more fabulous than she was at 19.
She remarked that she is out to be pleased and not to please anyone.
While she might not know the exact details of what she wants in a man, Porizkova knows what she does not want. She remarked that she does not want a man who does not pay attention to what she says or treats her like an object of admiration rather than who she is.
On her cherished qualities, the model explained that she finds men of talent sexier than rich and powerful men who might be the preference of other women. According to her, talent is what she finds more interesting.
Porizkova continued in her op-ed, noting that she is focused on finding the perfect one for her and thought she had found it with her late husband, but the end of their romance came as a shock to her.
She confessed that her sons support her new love adventure and are aware of her dates. They encourage her to go for what makes her happy.
One big discovery the model has made as a 56-year-old is that sex gets better with age. The mom of two confessed that she was worried about all the things she had heard about women losing their sex drive, but it turns outs she knows her body better.
The famous noted that all the wisdom and experience gathered in her younger years have been of good use as a 56-year-old. She remarked that she is out to be pleased and not to please anyone.
The 56-year-old previously stated that it was difficult to be a woman in her 50s, highlighting the change she has experienced as a model who once had the world in her grip.
The supermodel noted that when someone is in their 50s, they are longer allowed to be sexy because they are often seen as a mom and would appear indecent. However, Porizkova is enjoying her 50s the best way she can.