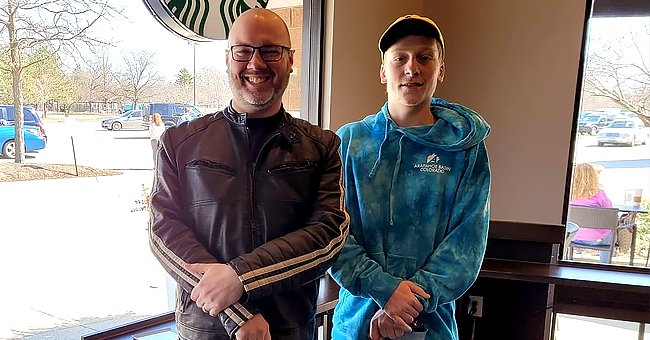 instagram.com/pgriffinbaron
18-Year-Old Boy Reunites with Starbucks Barista Who Helped Deliver Him in 2002
A young man, Jonathan Celner, had gone viral after he showed the precious moment he and the barista who helped deliver him met again.
Jonathan Celner knew about the fantastic circumstance surrounding the day he entered the world; although he met the barista in charge of his birth when he was only a newborn, Celner got to relive his past.
The overjoyed barista, Griffin Baron, took to his Instagram page showing Instagrammers how their sweet reunion went. The image attached showed the pair posing for the camera with big smiles on their faces.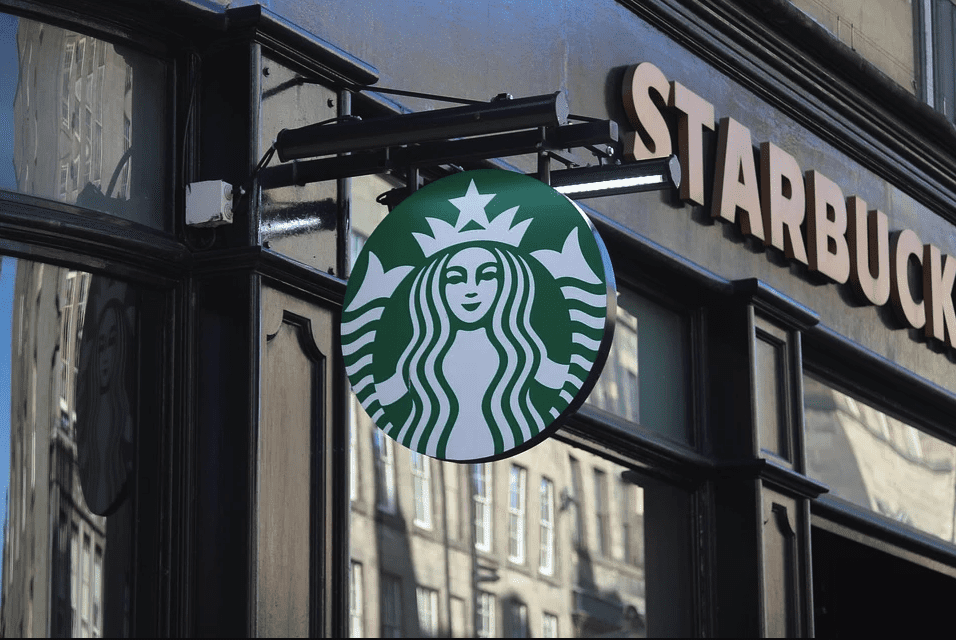 A Starbucks logo in front of one of the cafe | Photo: Pixabay
Baron and Celner posed for the warm picture inside the historical Starbucks outlet where Celner was born early two decades ago. Baron wrote in his lengthy caption:
"This is Jonathan Celner. The last time I met him, he was being born in the bathroom of this Starbucks 18 years ago. We were finally able to connect…"
Baron wrote that seeing Celner again helped fill his long-time curiosity about what had become of the baby boy he helped deliver. The older man described the event as a life-changing experience.
Another touching story made it to the news when 57-year-old Barbara Higgins recently welcomed a son.
It happened over a decade ago that Baron, a 21-year-old Starbucks barista, came across a pregnant customer, Lisabeth Rohlck, who went into labor inside the cafe.
While Rohlck was at the outlet, she went into the bathroom, where she endured labor pains. Baron, who was waiting in the staff changing room, heard her voice and went in for a rescue.
Another Starbucks customer, a female, was already there with Rohlck, helping her through the contractions. Baron said he quickly launched into action, getting towels, and in a short while, the little boy was born.
Speaking with GMA, Baron, 39, made it known that he constantly wondered about Celner's personality. He added that he never returned to the Starbucks coffee shop. However, he began a search on Facebook, hoping to see the Celner family.
Baron eventually learned that Rohlck and her spouse passed on, leaving their boys seeking help through a GoFundMe account. He made donations before leaving a note, letting Celner know that he was the barista in charge of his birth.
The youngster also told GMA that the warm story always reminded him of his mom, adding that meeting Baron was like a full circle. Celner chipped in that he often got a free drink on his birthdays when he shares the story at a Starbucks outlet.
Another touching story made it to the news when 57-year-old Barbara Higgins recently welcomed a son. Higgins' story was touching because the new mom lost a 16-year-old daughter to a brain tumor in 2016.
For Higgins and her spouse, it felt like a total miracle to have another child when they almost lost all hope after their older child's death. The couple opted for IVF, and many months later, Baby Jack joined the family.
Please fill in your e-mail so we can share with you our top stories!