T.I. & Tiny's Daughter Heiress Is the Perfect Mix of Her Parents as She Poses In a Cute Floral Dress
Heiress Diana Harris recently graced her father T.I.'s Instagram feed and the stylish tot's cuteness didn't disappoint. She charmed fans once again, this time while donning a floral dress.
Little Heiress Diana Harris is known for her captivating charm and adorable antics. It will come as no surprise if she makes a mark in the entertainment industry one day, just like her parents, rapper T.I. and R&B singer Tiny Harris. 
The five-year-old girl recently enthralled her fans after her father posted on Instagram a cute picture of her wearing a floral-printed dress and coyly posing for the camera.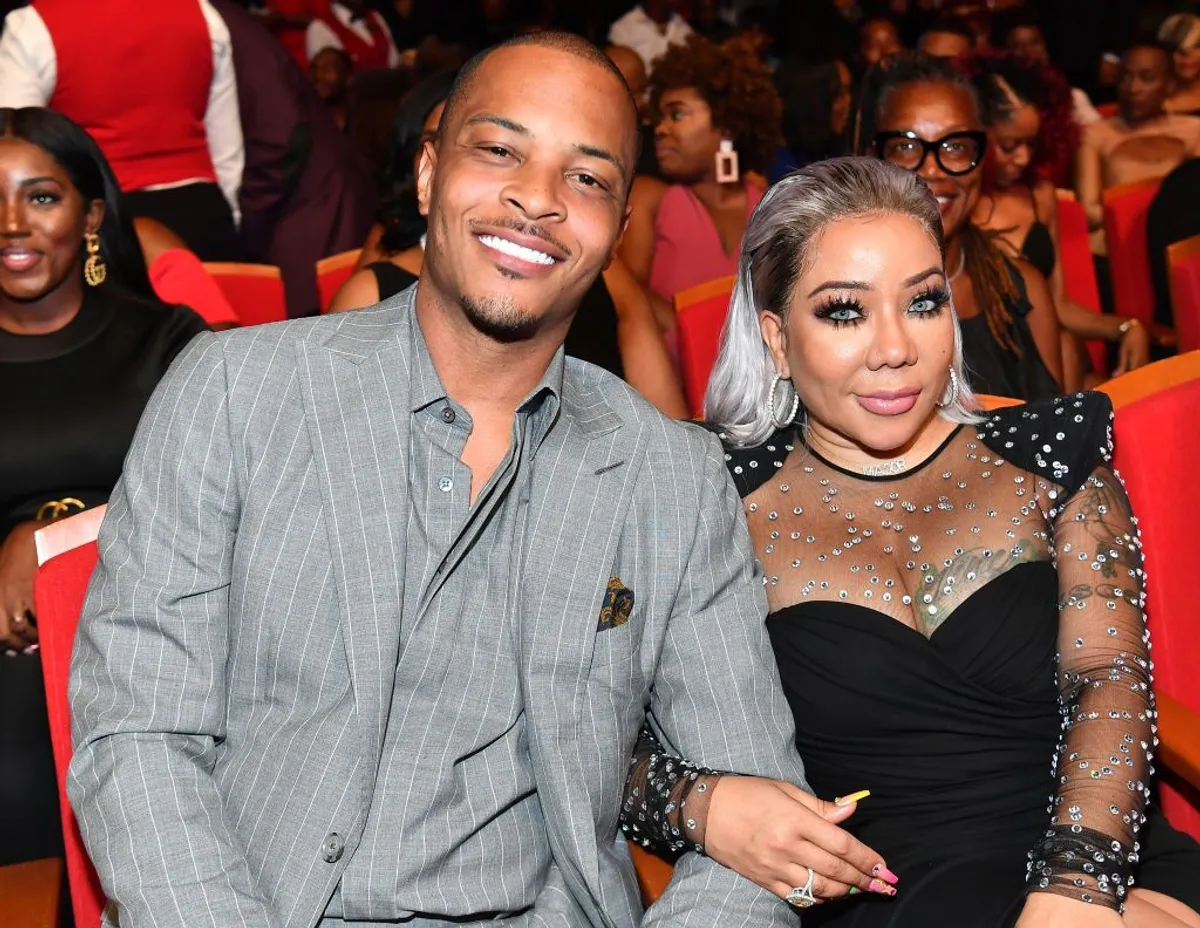 The purple background highlighted the adorable girl's fashionable dress. She tied her stunning curls up and let a few locks hang down her plump cheeks.
Heiress showed off her modeling chops by crossing her hands on her hip and bowing her head a little, serving a sweet look for the camera. T.I. captioned his post:
"Daddy's baby. @heiressdharris🥰😍😘"
Just as T.I. was dazzled by his daughter, many fans showered Heiress with praises. Some admirers left remarks about her natural and irresistible charm.
Many followers also commented about Heiress growing up so fast. Meanwhile, a fan expressed admiration for the 40-year-old rapper for raising his little daughter well. 
Aside from her modeling skills, the multi-talented girl impressed her fans with how she has been taking her newest role in the family after her sister, Zonnique Pullins, gave birth to daughter Hunter Zoelle. 
Born in December, Hunter Zoelle is the newest addition to T.I. and Tiny's large blended family. Pullins shares her first child with Atlanta-based rapper Bandhunta Izzy.
With the newborn's arrival, T.I. and Tiny have reached the grandparent status, while their other six children are now uncles and aunts. It required some adjusting for Heiress at first.
Tiny shared how Heiress didn't enjoy her first day as an aunt because the little girl was displeased with the new sleeping arrangements during their family slumber party with Hunter. 
Heiress hilariously suggested that her adorable niece sleep on the floor. But she warmed up to her sweet niece after the slumber party. Tiny perfectly captured her sweet interaction with Hunter. 
In Tiny's heart-warming video, Heiress held Hunter in her arms and the baby stayed calm the whole time. At that moment, she gave a sweet kiss to her niece and sang her a song.
While Heiress didn't quickly warm up to Hunter, Zonnique admired her for being a good aunt later on. She joked that her youngest sister does a better job than her other siblings, King and Major.