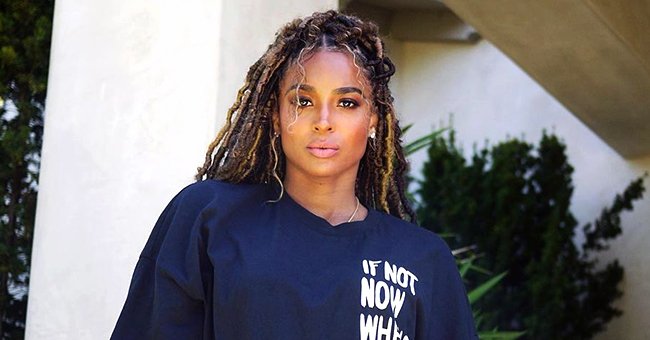 instagram.com/ciara
Ciara Ditches Her Pants as She Puts Her Enviable Thighs on Display In a Blue T-Shirt (Photo)
If her current body and Instagram snaps are anything to go by, no one would believe that Ciara had given birth to a child just last year.
Singer Ciara has taken to Instagram once again to share another stunning post. In the beautiful picture, she shows off her enviable thighs in a blue T-shirt.
Light pink glossy lips slightly pouted, Ciara looked straight into the lens. A deep and beaming confidence shone through her gorgeous glowing dark eyes.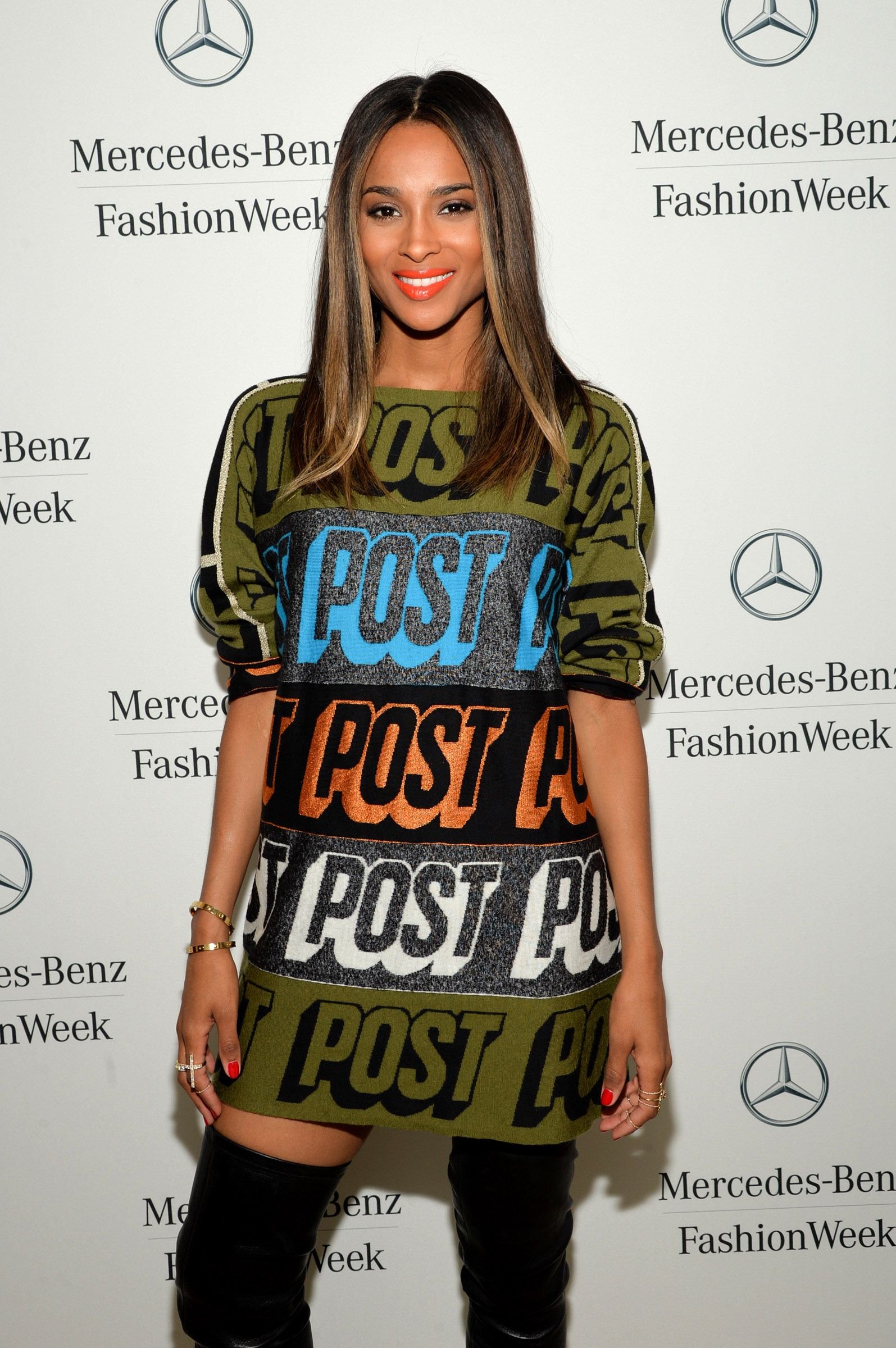 Ciara at the Mercedes-Benz Star on September 9, 2013, in New York. | Photo: Getty Images
Ciara's golden, brown, and black dreadlocks fell all the way down her back, some shimmering strands falling in front of her face and highlighting the sparkle in her eyes. Taking to the caption, she wrote:
This was in reference to the blue T-shirt she was wearing that sported the same words on it. This piece of clothing added to the relaxed yet glamorous ambiance of the shot.
She wore golden chunky bangles and white rings. All this jewelry illuminated her already gorgeous skin, with her toned and curvaceous thighs sexily sticking out from under the T-shirt.
Ciara works hard to maintain her figure, especially after having given birth to her son Win last year July.
Fans and followers were taken aback by the post, sending compliments in from all corners of the internet, telling the singer just how gorgeous she is. The post received 352,000 likes in total.
Of course, her husband and football quarterback Russell Wilson would love to get on in the action, and Ciara absolutely loves it, saying he takes the best pictures. In one beach snap, she wrote:
"His angles are always right."
Of course, the celebrity looked incredibly sexy as she stood on the rocky terrain, once against peeking her thighs out from under a T-shirt. Albeit, this shirt was wetter and hugged the rest of her curvaceous figure.
Earlier this year, Ciara stunned the online world once again. This time there were no T-shirts involved as she donned a black swimsuit with a plunging neckline.
Light pink hair, an infectious smile, and flawless skin, the comment section absolutely loved her and was filled with compliments and emojis.
Ciara works hard to maintain her figure, especially after giving birth to her son Win last July. At the beginning of this year, the star took to Instagram, excitedly announcing that she had lost 28 pounds.
Opening up about her weight loss, she said she began working with WW, or Weight Watchers, as it used to be known. She also stated that her fitness journey had been quite enjoyable.
Please fill in your e-mail so we can share with you our top stories!