Kirk Franklin Is a Doting Grandpa as He Reunites with His Grandson Shiloh — See Touching Photos
Renowned gospel singer Kirk Franklin gushed about his recent reunion with his grandson, Shiloh Nakwasaah, who recently celebrated his first birthday amid the pandemic. 
While he might be known worldwide for his captivating gospel songs, multi-awarded musician Kirk Franklin is prouder of himself as a doting grandfather to Shiloh Nakwasaah. 
After months of not seeing each other, Kirk recently reunited with the little boy, son of his daughter Carrington Franklin-Nakwaasah. Kirk wrote a lengthy Instagram post to mark the special occasion.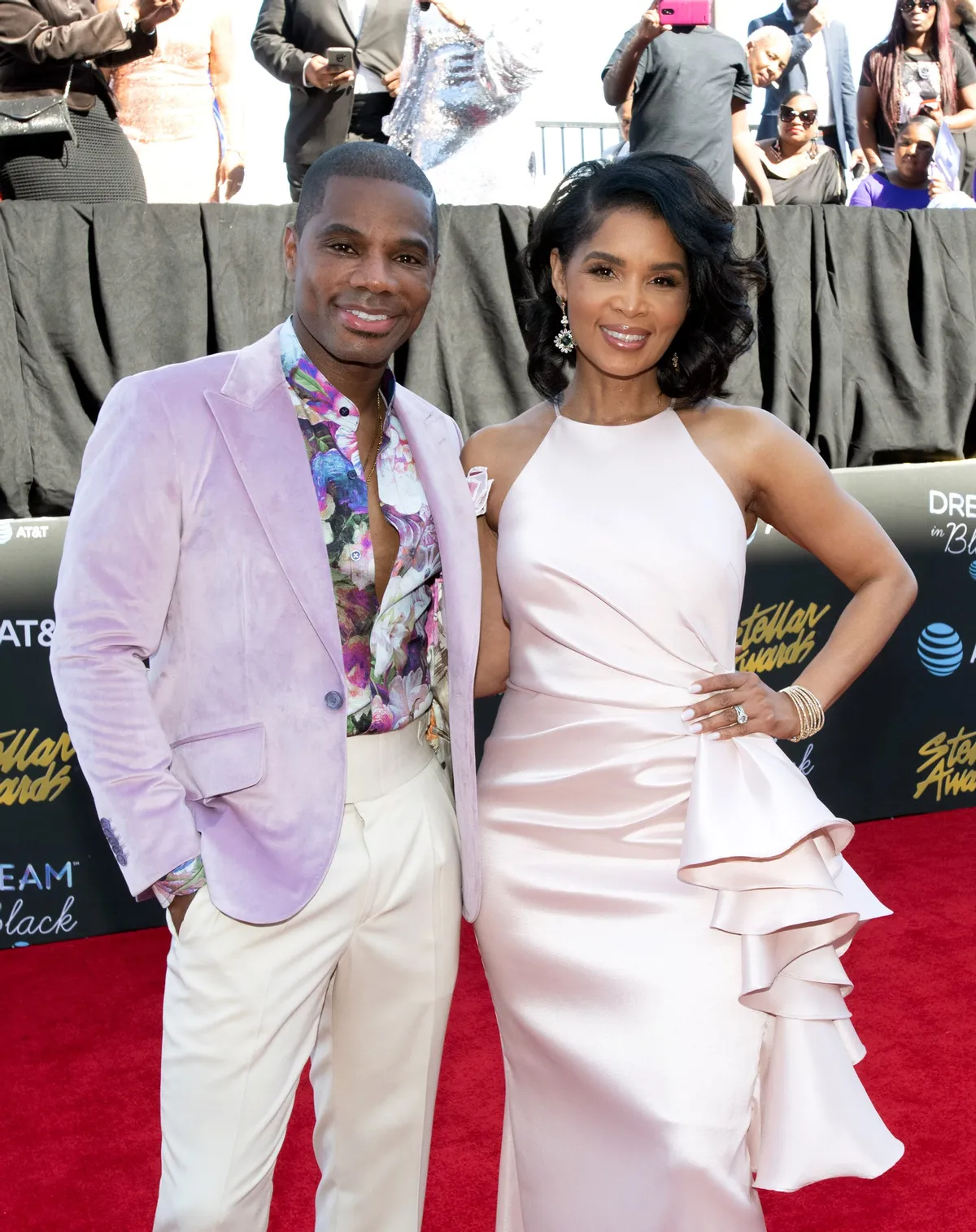 Kirk shared that he didn't have the opportunity to hold his little grandson after he and his wife, Tammy Collins, isolated at home amid the pandemic. Like them, Shiloh stayed indoors as well. 
But the gospel singer also looked at the brighter side, remarking in the caption about how Shiloh enjoyed his family's love amid their isolation. Kirk ended his post by writing:
"Happy one year young king. We have so much catching up to do. 👑 ❤️"
In a separate post, Tammy also expressed her love for Shiloh and admired Carrington and her husband, Maxx Nakwasaah, for being good parents to her adorable grandson. 
Sharing several pictures from Shiloh's birthday celebration, Tammy waxed sentimental about the fact that her daughter, whom she called her "baby," is now a doting mother.
Kirk and Kerrion argued back in March and the latter recorded and posted their unpleasant verbal exchange on social media.
Kirk also gushed about Carrington and Maxx, calling them "legends in my eyes." Like him and Tammy, adoring fans praised Carrington and Maxx's parenting skills and sent Shiloh warm birthday greetings.
Besides Carrington, Kirk and Tammy have two other adult children - 21-year-old Caziah, currently enrolled at Belmont University, and 24-year-old Kennedy, who's pursuing a master's degree at SCAD- Atlanta.
Kirk's public display of affection for Shiloh, Carrington, and Maxx is admirable, but his relationship with his estranged son, Kerrion, is quite the opposite. He and Kerrion have a strained relationship.
Kirk and Kerrion argued back in March and the latter recorded and posted their unpleasant verbal exchange on social media. Kerrion claimed he felt unsafe around his father. 
Kirk later posted an apology video on Twitter, admitting his wrongful act but explaining he lost his temper after he felt his son was disrespecting him. 
Kerrion's mother, Shawn Ewing, came to her ex-boyfriend Kirk's defense emphatically denying that they abandoned their son. Kirk and Ewing welcomed Kerrion when they were teenagers.
Ewing revealed that Kerrion frequented counseling and therapy for years to help him overcome his experiences of childhood trauma. Amid setbacks, Ewing reminded her son that he is still loved and supported.