Daily Joke: Three Dinosaurs Come Across a Magic Lamp in the Desert
Three dinosaurs had a rare encounter with a magic lamp that bore a genie. They were all given one wish each. Check out how they used the golden opportunity.
Three dinosaurs were having a regular day in the desert while taking a walk, and all of a sudden, they came across a magic lamp. One of them picked it up and rubbed it on the side.
In no time, a genie popped out with greetings before letting them know he had three wishes to grant them. He also stated that the wishes were one for each.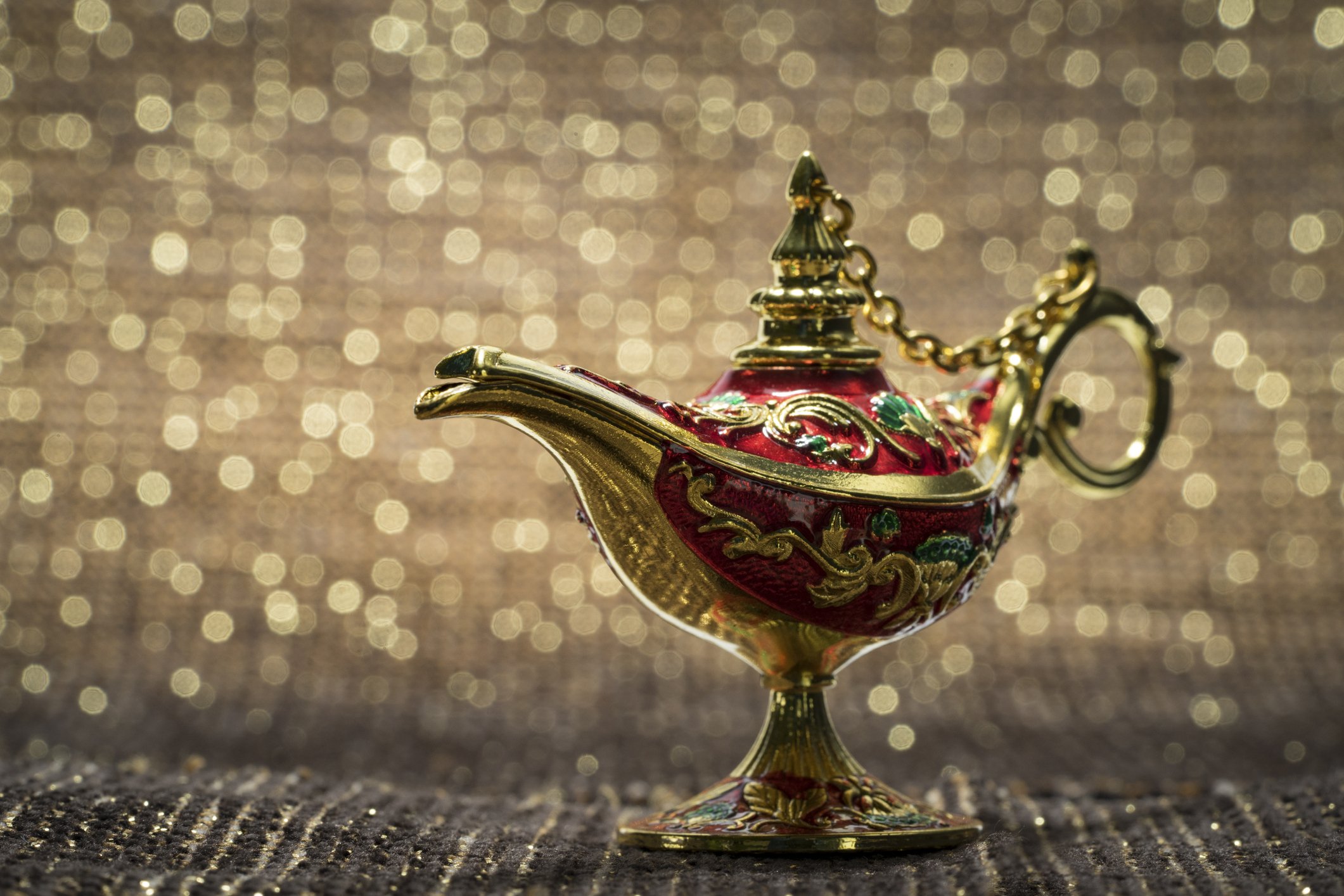 The first dinosaur wasted no time and heartily requested for the biggest and juiciest piece of meat ever. In a swish of movement, out came a large portion of meat, the most succulent of all time. 
The other dinosaurs were amazed, immediately working their brains to outdo each other. At the turn of the second dinosaur, he chimed with enthusiasm that he wanted a shower of meat.
And almost immediately, a shower of meat came falling around him until he was satisfied. The last dinosaur thought harder on a request that would best the other and leave them drooling. After pondering for a while, he displayed a happy expression. He shouted at the top of his voice:
"I've got it! I want a MEATIER shower!"
Here's another funny story about a man who won the best toast at a pub: John O'Reilly raised his mug of beer as he toasted: "Here's to spending the rest of my life between my wife's legs."
He got the loudest cheers from the other people in the pub and also won a prize. When he got home, he shared his wins with his wife, Mary, who asked him what the toast was. 
John replied that he had shared a toast to spending the rest of his life by her side in church. This gave her joy indeed. The next day, Mary met one of John's drink pals.
The man gushed over her, letting her know her spouse won a prize for toasting about her. All at once, Mary shared that she was surprised, as she chimed:
"You know, he's only been in there twice in the last four years. Once I had to pull him by the ears to make him come, and the other time he fell asleep."
Loved the jokes? Read another joke about three guys who found a magic lamp in the woods.