Rusty Young, Co-founder of Country-Rock Band Poco Dies of a Heart Attack Aged 75
Rusty Young passed away at 75 in his home in Davisville, Missouri. He was the co-founder of Poco alongside Richie Furay in the late 60s. 
75-year-old Rusty Young, a founding member of Poco, died in his home in Missouri after suffering a fatal heart attack on Wednesday. The sad news was confirmed by a spokesperson for the band. 
Co-founder of the country-rock band Richie Furay shared his shock and sadness of Young's death, paying tribute to the friend and musician he was.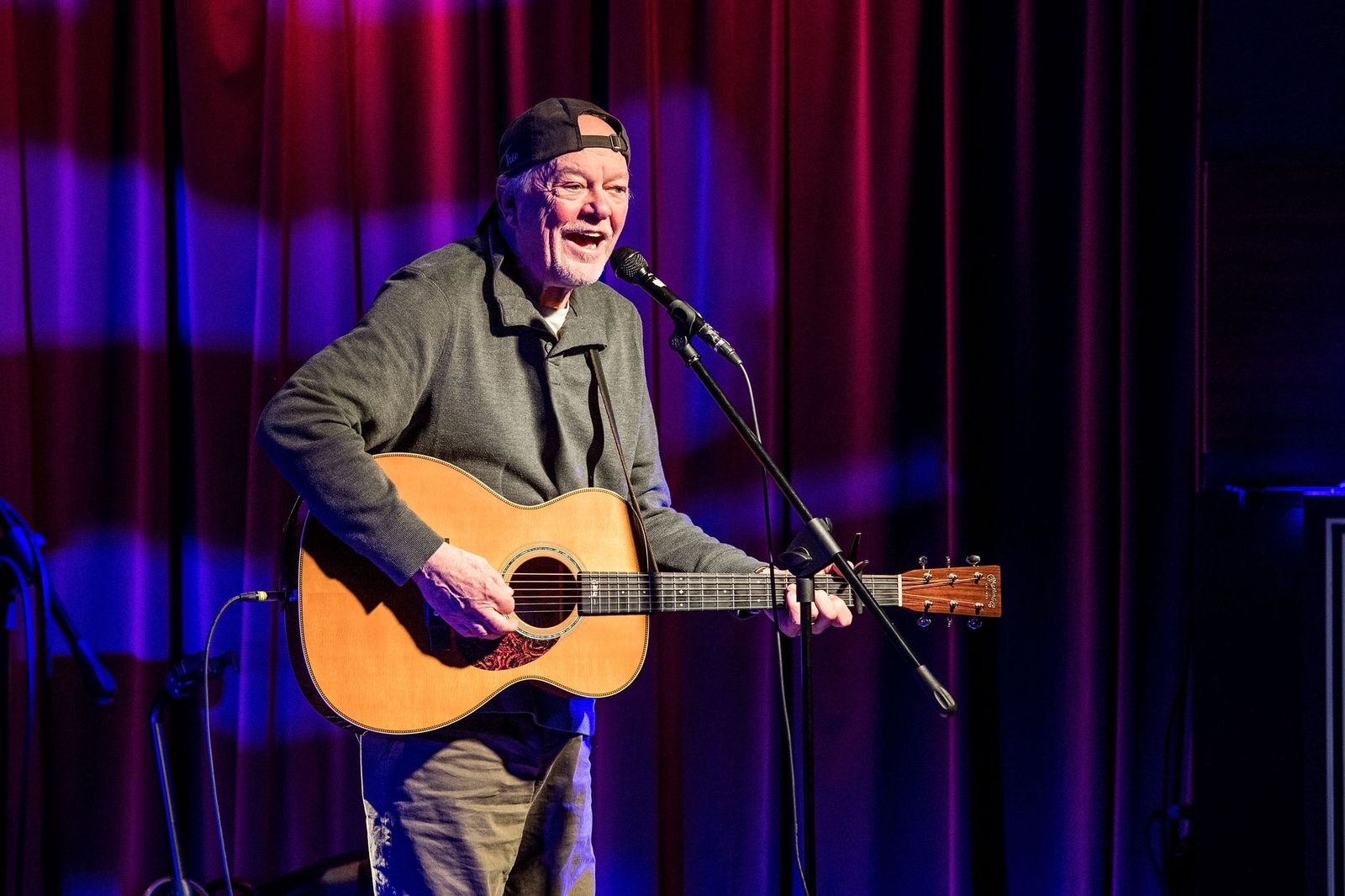 COUNTRY-ROCK PIONEER
Young was part of the trailblazer country-rock band, Poco for more than five decades. He dedicated a large portion of his life to his musical pursuits and helped develop the country-rock genre. 
Furay emphasized what a marvelous musician and friend Young had been, as demonstrated during the many years that the two were part of Poco together. Furay said: 
"My heart is saddened; he was a dear and longtime friend who help me pioneer and create a new Southern California musical sound called 'country rock.'"
Rusty Young, who co-founded the country-rock group Poco in 1968 and was the only mainstay through the band's history, has died at age 75, a representative says. https://t.co/Yd0GmPTvyk

— NBC News (@NBCNews) April 16, 2021
START OF POCO
As a talented multi-instrumental musician, Furay and Young's journey began when Furay invited the guitarist to play on Buffalo Springfield's last album in 1967. 
Having formed Poco in the late 60s, Young found his place as the frontman of the country-rock band in the 70s.
After the success of their combined musical abilities, the two formed Poco together. Poco allowed Young to delve into his other talents as he expanded into songwriting and singing for the band. 
Rusty Young, a cofounder of Poco and the band's only constant member since its formation in 1968, has died: https://t.co/h5mzKmctJi

— UltimateClassicRock (@UltClassicRock) April 16, 2021
BIGGEST HIT
Poco made a name for itself when their single, written by Young, titled "Crazy Love," skyrocketed on the charts and landed them the position of No. 1 adult contemporary song of 1979. 
Young reflected on the success of the song during an interview in 2008 as he credited "Crazy Love" with the band's rise to fame over the years as he shared: 
"The only reason we're talking now is 'Crazy Love'. That was our first hit single. It's a classic, and it still pays the mortgage."
We are deeply saddened by the news that our good friend Rusty Young has passed away. We will miss him dearly and cherish the memories we have with him. All the love to his wife Mary and their extended family. Rest easy. pic.twitter.com/z7OfI5LPAH

— America (@americaband) April 16, 2021
MAKING HIS START
Young grew up with a passion for music as he spent his teenage years playing lap steel in various bands that were playing across the country and psychedelic rock genres. 
He was born in Long Beach but spent his childhood days in Denver. Having formed Poco in the late 60s, Young found his place as the frontman of the country-rock band in the 70s, a position that he shared with Paul Cotton. 
So saddened to hear of the loss of Rusty Young @PocoRocks. I opened for Poco many times and was so inspired by Rusty's playing and his sound. He always played pedal steel through a Leslie cab. After hearing that so did I. Rest In Peace Randy much ❤️ love

— Peter Frampton (@peterframpton) April 16, 2021
The music industry has had to say its final goodbyes to several great artists this year alongside Young. Only a year younger than Young, Doug Parkinson also passed away on March 15, 2021. 
Michael Stanley also died in March and is joined by musicians Bunny Wailer, Johnny Pacheco, and the Motown great Mary Wilson, all of who passed away in the few months of 2021 thus far.