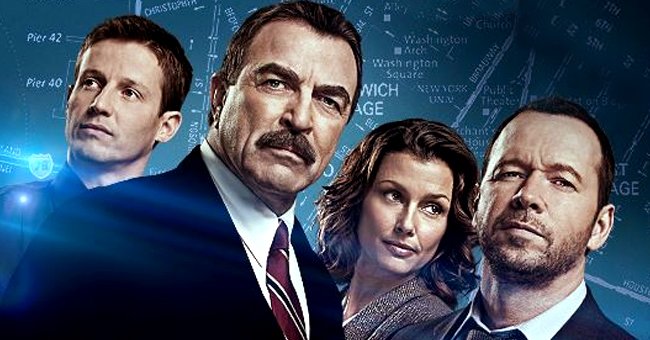 Facebook/CBSBlueBloods
CBS Confirms Beloved Series 'Blue Bloods' Has Officially Been Renewed for 12th Season
CBS announced this week that the beloved drama series "Blue Bloods" has been renewed for a 12th season, among other shows.
On April 15, CBS announced on Twitter that a few drama TV series would be renewed for 2021. On the list is the beloved cop drama "Blue Bloods," which will now have a 12th season.
The stars of the show are Len Cariou, Tom Selleck, Will Esta, Donnie Wahlberg, Bridget Moynahan, and Sami Gayle, who all play members of the Reagan family.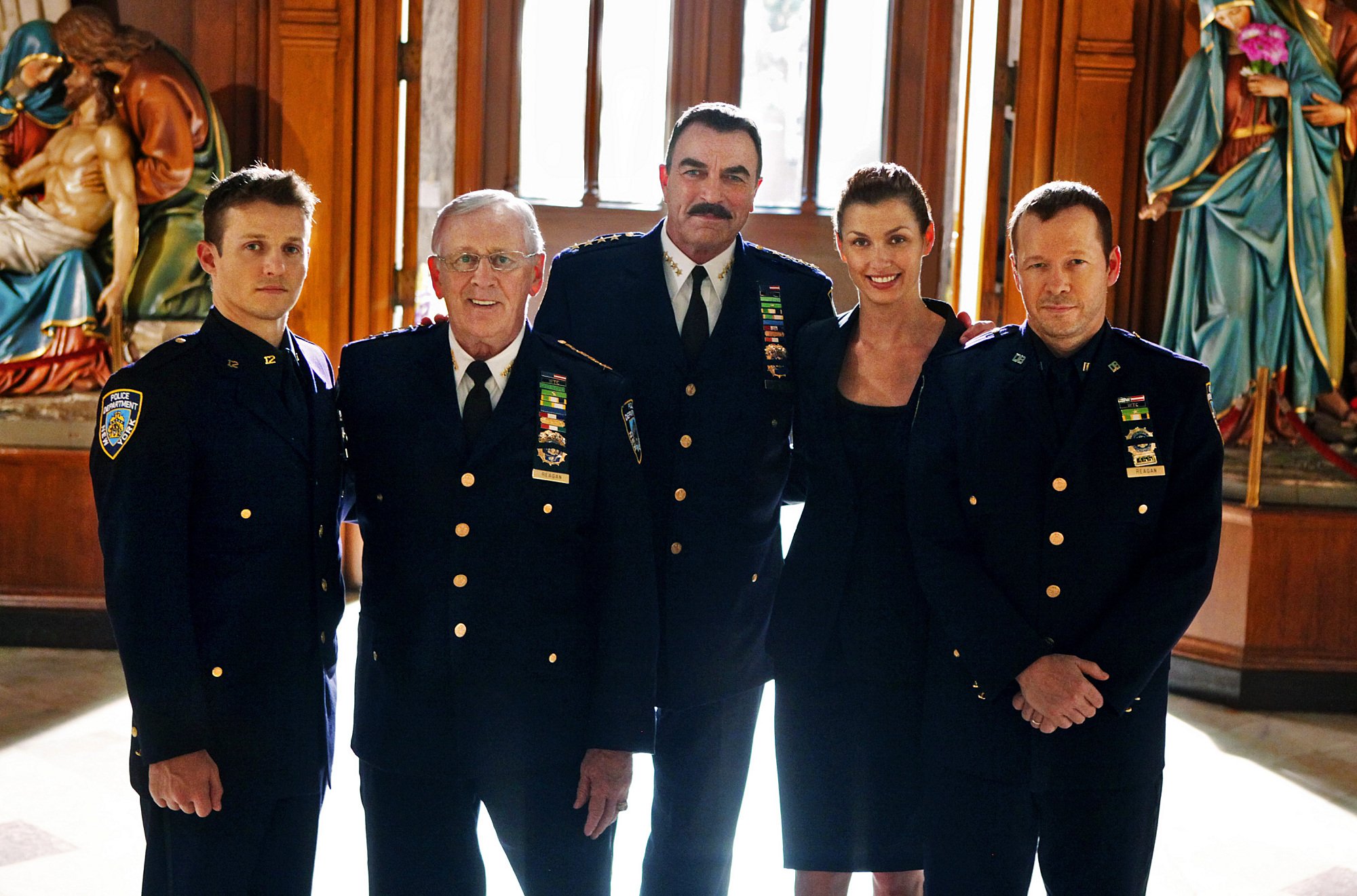 The cast of "Blue Bloods" pictured in their uniforms for an episode called "Officer Down." | Photo: Getty Images
Selleck plays a New York police commissioner and father, Frank. Cariou is the family leader as he portrays the former commissioner and Selleck's father, Henry.
Wahlberg plays Frank's eldest son, Danny, a detective, and Esta portrays his younger brother Jamie, a police sergeant. Moynahan's character, Erin, is Frank's daughter and assistant district attorney, whose daughter is Gayle.
Although the show has had different stars come and go, these six actors had portrayed their characters since the show's start in September 2010.
The creators of "Blue Bloods" are Robin Green and Mitchell Burgess. The executive producers are Brian Burns, Ian Biederman, Dan Truly, and Siobhan Byrne-O'Connor.
The five dramas join other CBS shows which are set to have another season for 2021.
CBS also announced the renewal of four other TV series, including "Bull," "Magnum P.I," "NCIS," and "S.W.A.T." The reboot of the 1980s "Magnum P.I." will go into its 4th season.
Selleck starred in the 80s version of the show, which now stars Jay Hernandez as the investigator. Other cast members include Stephen Hill, Tim Kang, Perdita Weeks, Zachary Knighton, and Amy Hill.
"NCIS," which is the flagship series of the franchise, will continue with the 19th season. Other spin-offs over the show are coming to an end, such as "NCIS: New Orleans." However, a new "NCIS: Hawaii" is in the works.
"S.W.A.T" is renewing for its 5th season. The show is co-produced with Sony Pictures Television. The show originated from Sony, so the production companies have a deal that benefits them both.
The five dramas join other CBS shows, which are set to have another season for 2021, including "Young Sheldon," which was renewed for another 3 seasons, "Bob Hearts Abishola," "The Equalizer," and "FBI."
Unfortunately, show that will not see another season this year include the reboot of "MacGyver" and "Mom." Other series such as "Clarice," "SEAL Team," and "NCIS: Los Angeles" have not been announced yet.
Please fill in your e-mail so we can share with you our top stories!