Martin Lawrence's Ex-wife Pat Smith Dances on Her Balcony Overlooking a Stunning View (Video)
After her divorce from Martin Lawrence and her separation from Emmitt Smith, Pat certainly has proven that she knows how to "Rise Up." Her dance moves surely exude this inner strength. 
Recently, the ex-wife of comedian Martin Lawrence and actress Pat Smith shared an enticing clip on Instagram. She showed off her smooth dance moves on her balcony, all while overlooking a great view. 
She moved her hips slowly and in a sultry manner as her arms lifted, completely caught in the moment.  "Rise" by Andra Day played in the background, adding an element of subtle power to the clip.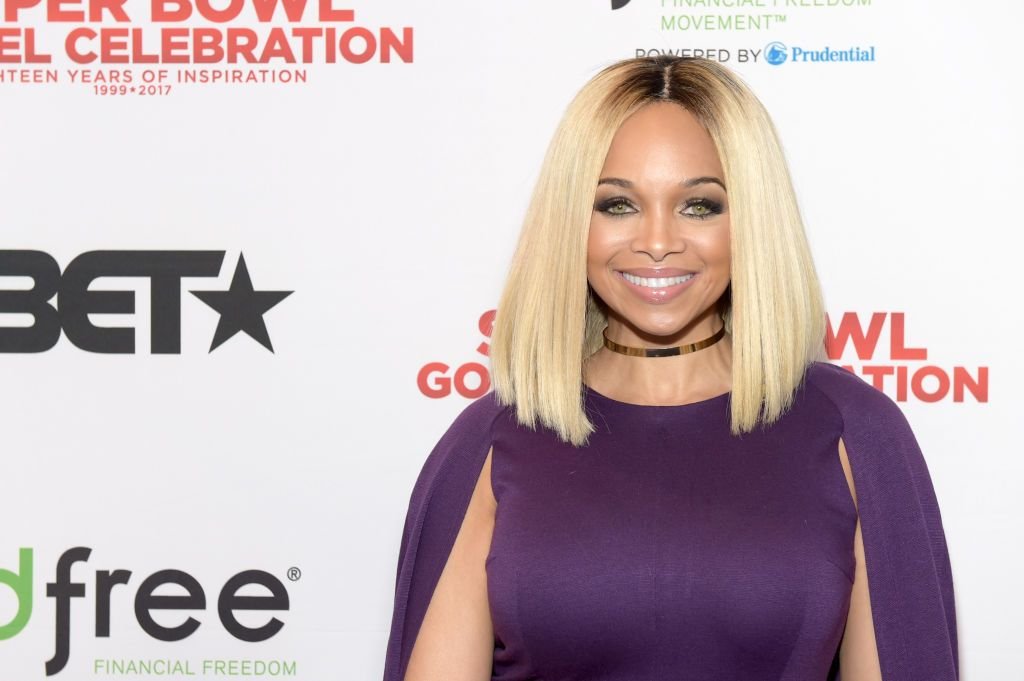 FROM THE ASHES
The video emitted a silent, powerful feeling as her body swayed in front of the vast ocean, almost as if she were touching the horizon itself. She took to the caption, writing: 
"I'll Rise Up...and I'll do it a thousand times again!!?? ? cred: @andradaymusic."
The ocean shimmered in the sun, which lit her up as well. She danced right in the center of the gorgeous shot, the two doors on either side, adding more feminine vigor to the ambiance.  
DANCING IN THE BLUE 
Her clothes were high class yet comfortable. She wore soft light pink long pants and a shirt which moved along with her as she danced barefoot, as well as a quirky yet graceful black striped headscarf. 
Smith wrote a book, "Second Chances", to inspire readers to be courageous and move on to greater things.
Followers of Smith were completely taken in by the amorous scenery and the way she was almost engulfed by it. They took to the comment section, complimenting her and sending through positive emojis. 
POWERFUL BEAUTY QUEEN
Smith obviously has a way with the camera, taking a gorgeous picture at the beginning of this year, looking ageless. She sported blonde hair and a black leather jacket in the stunning snapshot. 
She wore a necklace layered with gold. It fell down her neck onto her skin, highlighting her cleavage area in a sexy-elegant demeanor. 
THIRD CHANCES
Smith wrote a book, "Second Chances," to inspire readers to be courageous and move on to greater things. While being interviewed about this, her then-husband Emmitt Smith came in to congratulate her, expressing: 
"I just wanted to say congratulations to my beautiful wife on the release of her new book 'Second Chances.''"
Last year, she announced that they would be separating. In her statement, the writer said that they intend to go through the split with compassion as friends and as co-parents. 
The couple has three children. Their names are Emmitt James Smith IV (son), Skylar Elizabeth Paige (daughter), and their youngest Elijah Alexander James (son). 
She conceived her oldest child and daughter Jasmine Page Lawrence with her ex-husband Martin Lawrence, their marriage officially ending in 1996.