Erin Napier Reveals Unexpected Way She Learned She Was Pregnant With Baby No 2
Erin Napier recently shared the unique way that she discovered she was having another baby. The "Home Town" television star and her husband, Ben Napier, will be parents for the second time.
While shooting "Home Town Takeover" in Alabama, Erin suddenly became allergic to a facewash she had been using for over 15 years. After she spoke to her aesthetician friend, she went to the doctor and found out she was pregnant. 
It wasn't ideal as Erin's whole face had broken out, and she was in the middle of filming their new show. In a weird turn of events, Erin's reaction was a direct result of her pregnancy.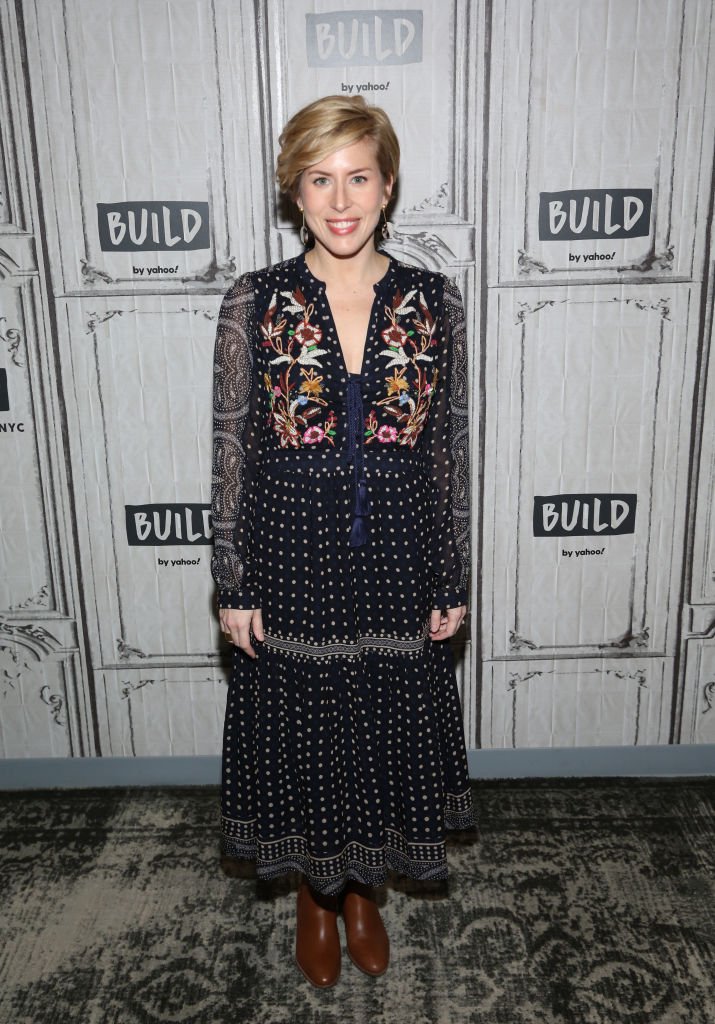 The couple had spent a lot of time in Wetumpka, Alabama, as they renovated several homes, businesses, and public spaces for the show. Indeed many of their personal events happened while they were there, including discovering the gender of their new baby.
Their first-born, Helen, who is three years old, is more excited than her parents. She even accurately predicted that her new sibling would be a little sister. Erin shared with People that when Helen found out:
"she completely did this whole like choreographed performance dance in this hotel room. And it ended with her like on the floor," 
Despite their public presence, Erin and her husband keep certain aspects of their private lives sheltered. They only announced that they would be having a second child this month, and the baby is due in May.
Erin was eight months along, but because her baby bump is quite small, it was relatively easy to be discreet until she and Ben were ready to share their news with the rest of the world.
The couple tends to hide Helen's face from social media due to personal reasons.
The designer's journey into parenthood has not been easy, though. A while ago, the couple found out that Erin had a perforated appendix, and post-surgery, there was no guarantee that she would be able to conceive.
Fortunately, Erin has been able to defy the odds against her. She proudly shared her news on Instagram to her 970 thousand followers. She wrote that she was grateful she could keep her baby a secret until now:
"I'm deeply thankful that we've had almost 8 months of keeping this our news just for our family and close friends." 
Erin's choice to withhold the information about her pregnancy is unsurprising, considering that she tries to limit what her fans can see about her private life. The couple tends to hide Helen's face from social media due to personal reasons.
She recently explained that it was their preference to exclude pictures that show their daughter's face on Instagram because they don't want people misusing her picture or subjecting her to unkind comments.
Even when Helen broke two bones in her leg while she was playing in the park, her father was careful not to post any images online that revealed what she looked like from the front. 
Thankfully the little girl has recovered from the ordeal now after spending nine weeks in a cast and a boot. Her father even shared that she got a new bike for easter, which she has already crashed twice fearlessly.