75-Year-Old Woman Dies after Being Hit By Van in a Philadelphia Parking Lot
In Philadelphia, a 75-year-old woman passed away after being hit by a van in a shopping center parking lot this April.
In Somerton, Philadelphia, on Thursday, April 15, a woman, 75, died after she was hit by a van in a parking lot in the 11600 block of Bustleton Avenue at 12:45 pm.
A 61-year-old man driving a Ford E250 van sped into the parking lot, where he then hit the woman and two parked cars. His son, Yuri Volosyuk, was in the passenger seat at the time of the accident.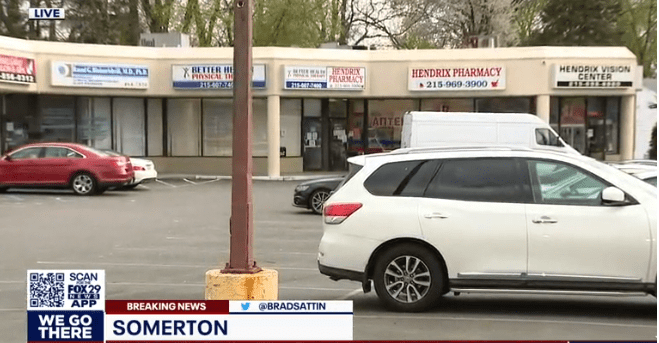 Volosyuk told 6 ABC that his father has impaired health and eyesight. He explained that the woman had stopped midway as she was gathering her bags when he struck her.
Volosyuk reasoned that his father had slipped and pressed the gas pedal instead of the break. After hitting the woman, he was frightened and panicked, which caused him to hit two cars, his son explained to the outlet:
"Basically his foot slipped. And basically when you hit somebody, you hear something. He got very frightened."
A 75-year-old woman died Thursday after she was hit by a van in a parking lot in the Somerton section of Philadelphia, police said.​ https://t.co/yYq6t9iZYg

— Action News on 6abc (@6abc) April 16, 2021
After the incident, the woman, who had yet to be identified, was taken to Jefferson-Torresdale Hospital, where she was later pronounced dead. The driver was also taken to a hospital. 
It remains unclear whether the driver will face charges. The car crash remains under investigation, and the driver is being questioned about the accident. 
In Florida, a mom of four was killed after her neighbor's gun went off while he was cleaning it. 
This shows you can't blame #ItsMySpeed for a pedestrian being killed especially when they stop in front of a moving vehicle! https://t.co/NNHanP0gjc

— ZeroVisionPHL (@ZEROVISIONPHIlL) April 16, 2021
6 ABC talked to a few witnesses from the crash. A worker from a therapy office stated that they had heard banging and tire and car screeching noises. 
Another witness, Gelena Brousalinski, who operates the Better Health & Physical Therapy office in the Somerton shopping center, explained that she had seen the woman lying in the parking lot:
"And we seen the poor woman (lying) underneath several cars that are squished together."
A 75-year-old woman has died after police say she was struck by a van that entered a Somerton parking lot at a high rate of speed Thursday afternoon.​ https://t.co/79aA6QG6V1

— FOX 29 (@FOX29philly) April 16, 2021
Unfortunately, another person tragically lost their life during an accidental situation. In Florida, a mom of four was killed after her neighbor's gun went off while he was cleaning it. 
Jennifer Edelen, 47 from Jacksonville, was killed in her home on April 11,  2021, according to the Jacksonville Sheriff's Office. Edelen's youngest child had called 911 around 1:30 pm.
The stray bullet killed 47-year-old Jennifer Edelen, a mother of four.

Her best friend and neighbor described her as a loving mother and someone they will never forget.

I'll have full details with that interview #LIVE on @ActionNewsJax at 10 & 11. https://t.co/NXJDw5a3bu

— Ben Ryan (@BenRyanANJax) April 12, 2021
 The child had initially believed that the gunshot was thunder and lightning. Officers found Edelen dead when they arrived on the scene. On arrival, Edelen's neighbor approached police officers to share what had happened.
He explained that his gun was accidentally discharged while he was cleaning it. The Sheriff's office confirmed that the gun was a semi-automatic rifle. No formal criminal charges have been filed yet.