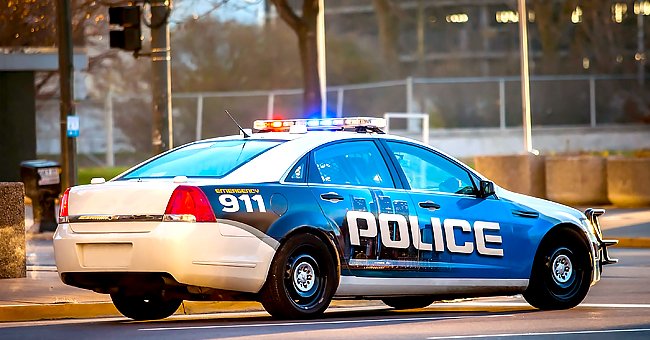 Shutterstock.com
Florida Mom of 4 Accidentally Killed by Neighbor's Gun after It Discharged While Being Cleaned
A Florida mother-of-four sadly lost her life after her neighbor's gun accidentally discharged while being cleaned. The 47-year-old was shot in her home, which was about 50 yards away.
In what can only be described as a tragic turn of events, a Jacksonville, Florida resident named Jennifer Edelen died on Sunday after her neighbor's gun accidentally killed her. She was a mother-of-four
According to the Jacksonville Sheriff's Office, the 47-year-old had a gunshot wound to the head after her neighbor's firearm was mistakenly discharged while he was cleaning. Edelen's home is reportedly about 50 yards away.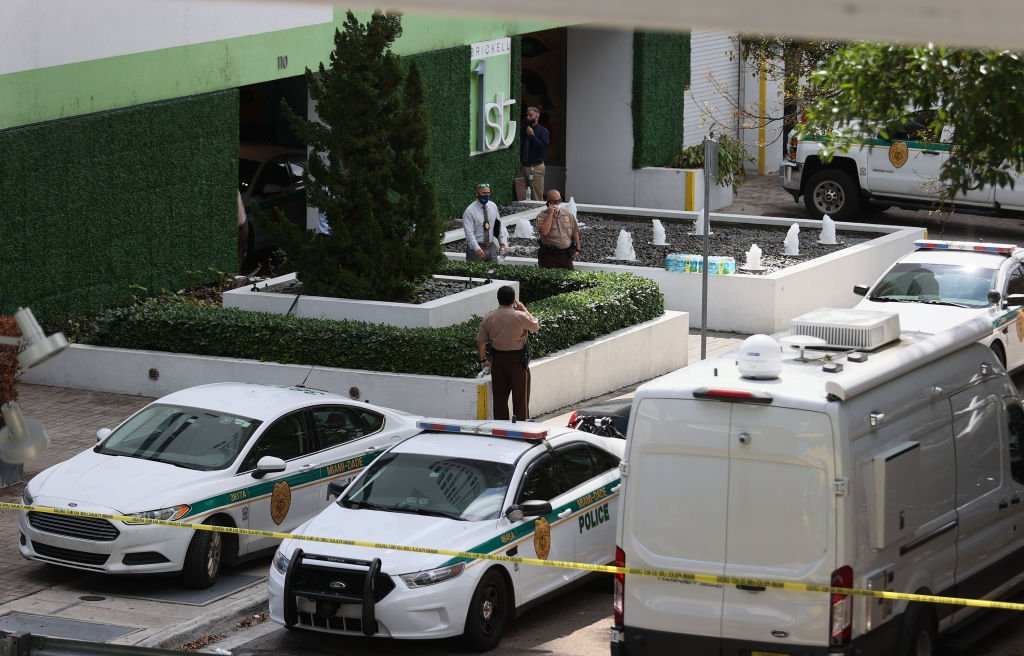 Miami police respond to a 911 call outside an apartment | Photo: Getty Images
At the time of the incident, Edelen was in the front room of her house on Jeb Stuart Lane. Edelen's youngest daughter was the only one at home and called the authorities to report the event.
A similar incident happened in Tampa Bay earlier this month when a resident got angry and shot his neighbor.
Unfortunately, the matriarch was pronounced dead at the spot. The firearm owner is currently cooperating with the police as they investigate if it was indeed a mistake or they would need to press charges.
Late Edelen's best friend and neighbor Linda McHenry recalled seeing an ambulance in front of the deceased's home and hoping it wasn't anything severe. She praised the late's mother's life, saying:
"She was just a loving person. She was a good person, I can say that. And we shared a lot together."
McHenry also commented on the character of the suspected neighbor, describing him as a good man who was willing to cooperate with the authorities. She urged that he shouldn't be given any prison sentence.
In conjunction with other community residents, Edelen's family has set up a GoFundMe page to cater to her funeral arrangements. At the time of this writing, $11,842 has been raised, surpassing the initial $10,000 goal.
A similar incident happened in Tampa Bay earlier this month when a resident got angry and shot his neighbor following an altercation. 37-year-old Nelson Espinal killed 45-year-old Mark Anthony White after an argument.
It happened that Espinal and late White had an ongoing conflict about the latter shooting paintballs at the former's fence. Espinal had reportedly warned White to stop, but he refused.
When it happened again one fateful day, Espinal lost it and reached for his gun to confront White. In the process, he got angry and shot White multiple times. Espinal was charged with first-degree murder and possession of a firearm by a felon.
Over the weekend, it was reported that a sixth person had been
in South Carolina by former NFL player Phillip Adams. The deceased, Robert Shook, was the sole survivor of the incident.
Please fill in your e-mail so we can share with you our top stories!