Kim Kardashian Celebrates Sister Kourtney's Birthday with a Photo of Them Posing Makeup-Free
The Kardashians are known to go all out when it comes to birthdays and special occasions, and of course, Kim is no different, making sure her sister Kourtney knows how much she loves her. 
Reality television star Kim Kardashian took to Instagram to share a photo for her sister Kourtney Kardashian's birthday. In the bunch of pics in the post, there is a photo of both sisters with no make-up on. 
Although they didn't have any cover-up, the two still looked stunning, dressed in robes. The look on their faces, as well as the attire, implied that the two Kardashians might have just woken up.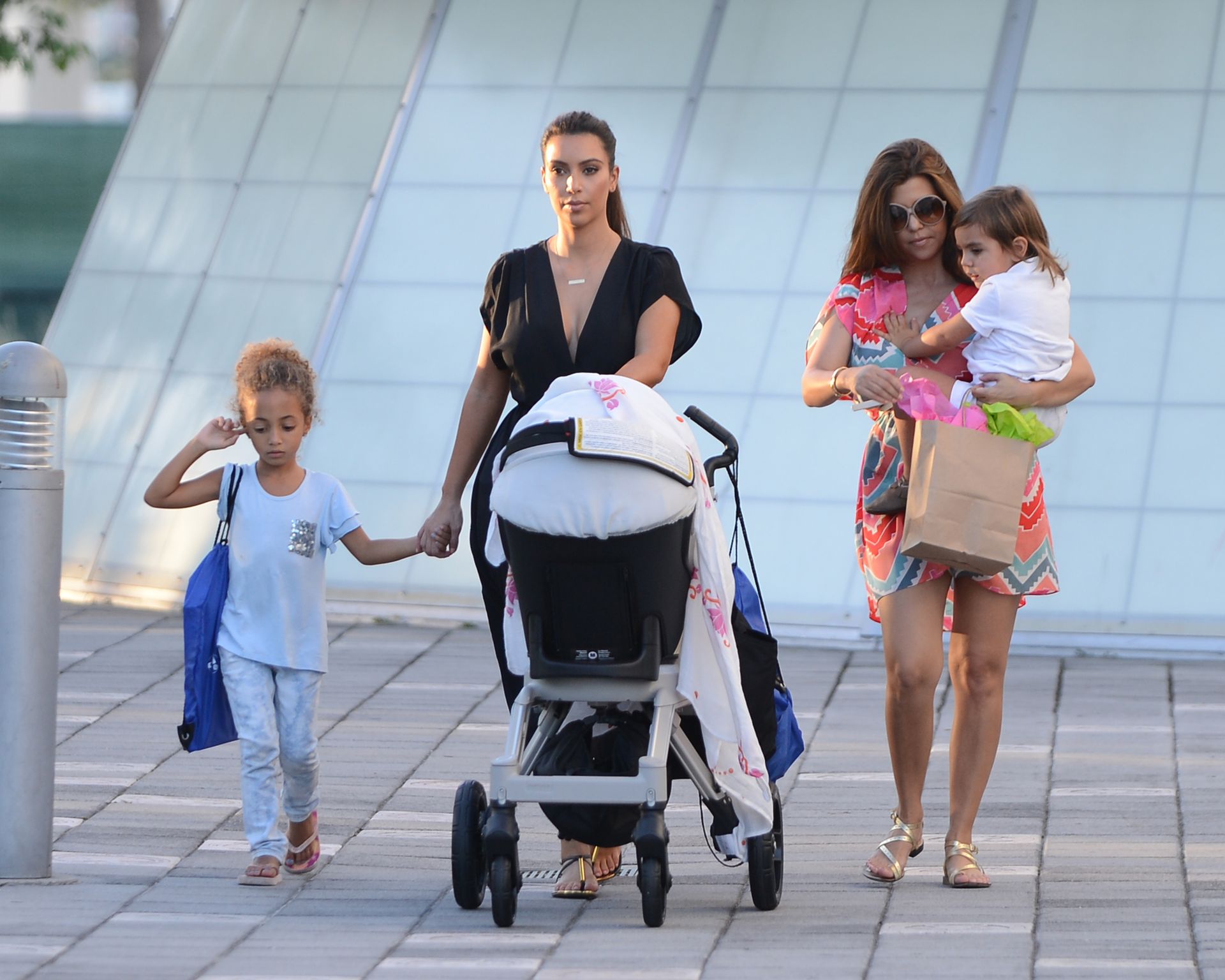 SISTER LOVE
In the caption, Kim was incredibly complimentary towards her older sister, referring to her as royalty and exclaiming that she has known Kourtney her whole life. Carrying on, she expressed: 
"The person that will try any beauty treatment with me LOL about Kourt...There's NO ONE like you!" 
Continuing, she stated how much she admired her sibling for being a non-conformist and for always knowing what she wants. She eventually let Kourtney know how much she loves her. 
BEAUTIFUL AUTHENTICITY 
The two sisters both had their silky black hair tied up while a cameraman stood behind them.  Kourtney was holding up a phone to take a selfie, the purple mobile covered in dinosaur stickers.
This past December, Khloé made it a priority to teach her daughter True the importance of donating presents. 
Kim and Kourtney's fans absolutely loved the post, mostly complimenting the two on how pretty they looked without makeup. Some, of course, wishing the eldest Kardashian a happy birthday.
THROWBACKS AND MISTAKES
In honor of the special day, Kim also shared some throwback photos in honor of Kourtney's special day. In some of these shots, the sisters, including Khloé Kardashian, looked unidentifiable.
Kim obviously put quite a bit of effort into making her sibling feel adored. Unfortunately, she did slip up, forgetting how old Kourtney was turning and wrote 41 instead of 42 on a birthday note.
THE GIFT OF GIVING
Kourtney's boyfriend, Travis Barker, also wanted to get in on the celebrations, giving her an enormous floral arrangement. Commenting on this, a source said: 
"Travis often spoils her."
Carrying on, the source stated that the whole family would be getting together to honor Kourtney's 42nd year on eath. They also commented that Travis and Kourtney are still going strong. 
The Kardashian clan and their close group don't only keep the gift of giving within their own circle. This past December, Khloé made it a priority to teach her daughter True the importance of donating presents. 
Her mother enacted this lesson by bringing her child to a fire station, holding many presents. Her goal was to educate Truth on how imperative it is to give back to the community, particularly in hard times.