'Peaky Blinders' & 'Harry Potter' Star Helen McCrory Dies at 52, Husband Damian Lewis Reveals
"Harry Potter" star Helen McCrory has passed away at 52 following her battle with cancer. Her husband Damian Lewis announced her passing via a heartwarming post on Twitter.
Helen McCrory became known for her roles in "Peaky Blinders" and featuring in three "Harry Potter" films. According to a statement shared by husband Damian Lewis on his Twitter, the actress died of cancer at 52.
Lewis wrote that he was heartbroken by her loss and referred to the late movie star as a mighty woman. The "Billions" star remarked that the late 52-year-old was heroic in her battle with cancer.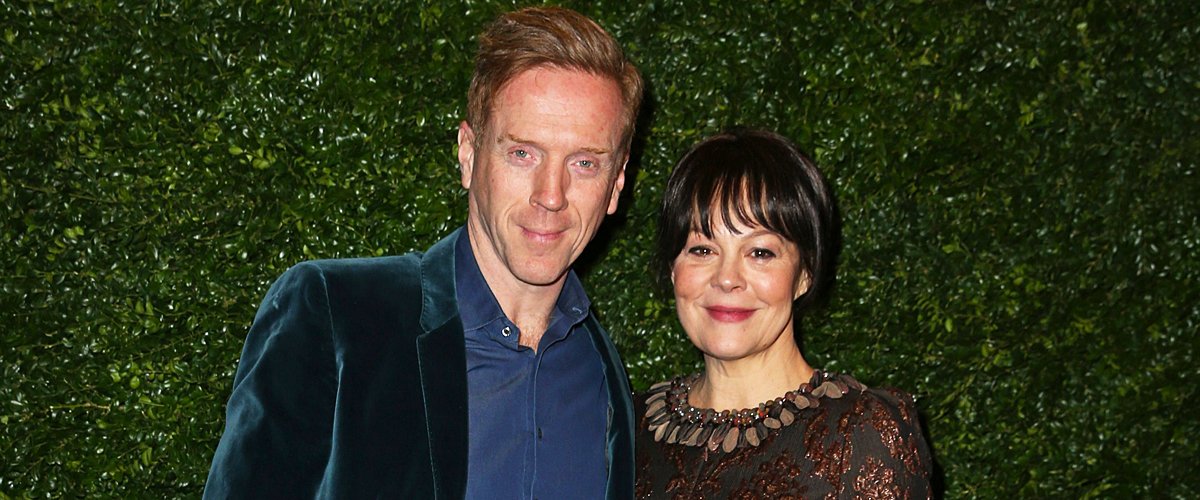 The 50-year-old noted that McCroy died peacefully, surrounded by a wave of love from friends and family. He ended his note saying she died as she lived, "fearlessly."
Fans and followers of the movie star mourned her loss in the comment section of the post. One fan wished Lewis all the love he could find, while another fan shared a poem with the grieving Lewis.
Give money today to help find a cure for the horrible disease that is cancer #WorldCancerDay pic.twitter.com/xajavzg9FS

— Damian Lewis (@lewis_damian) February 4, 2017
Some other fans recounted sweet memories of McCrory, noting that she was a remarkable talent of her time. One follower commented that watching the late 52-year-old as a child added color to his childhood.
Lewis honored the late "Harry Potter" star in an emotional tribute he wrote for The Sunday Times, in which he reflected on the life of his late wife, which he tagged "brilliant."
He never got the chance to tell her how much she shaped him as a person both on and off the screen.
April 16, 2021
The 50-year-old remarked that the weekend had two things in store; grieving McCrory's death and celebrating her remarkable life as an actress and person.
In his kind words reserved for his late wife, Lewis explained that his late wife was a more lovable person than she was as an actress, stating that she had a large heart colored by generosity. 
Spies are in the house http://t.co/7Nouzs5B5O. For my friend Charlie. Buy his book, he's a good writer.....

— Damian Lewis (@lewis_damian) May 1, 2014
Lewis gushed over her kind nature, noting that she would go to any lengths to make another person feel better. Even in her last days, the former "Peaky Blinders" star was said to have maintained a cheerful and grateful attitude.
According to Lewis, another charming part of Mccrory is that she knew how to enjoy life and get the best out of it. Lewis noted that his late sweetheart had an inspiring way of making every moment count.
#Fearless star Helen McCrory: "We're all pioneers as women now because there's no blueprint" https://t.co/JhFkTv9lnW pic.twitter.com/xr2eR1cbxt

— Radio Times (@RadioTimes) June 12, 2017
The duo tied the knot in 2007 after meeting on the production of "Five Gold Rings" at London's Almeida Theatre in 2003. They share two children — daughter Manon, 14, and son Gulliver, 13.
Lewis noted that the 52-year-old left their kids too early but well prepared for life. He said that their children inherited their mother's fearlessness, wit, curiosity, talent, and beauty.
I'm devastated to learn of the death of Helen McCrory, an extraordinary actress and a wonderful woman who's left us far too soon. My deepest condolences to her family, especially her husband and children. Simply heartbreaking news.

— J.K. Rowling (@jk_rowling) April 16, 2021
Since the news of her death went viral, Mccrory has been honored by costars and friends, including Daniel Radcliffe, Helen Mirren, Jason Issacs, J.K. Rowling, Tom Felton, and Cillian Murphy.
Tom Felton, who played McCrory's onscreen son Draco Malfoy, in his tribute to the late star, noted that he never got the chance to tell her how much she shaped him as a person both on and off the screen.
"Harry Potter" lead actor Daniel Radcliffe remarked that McCrory was one of the best he worked with on "Harry Potter;" he noted that she was kind, generous, and fun to be with. May her soul rest in peace!