Kevin & Eniko Hart's Daughter Kaori Looks Cute In a Pink Outfit as She Plays with Brother Kenzo
Kaori Hart, the youngest daughter of actor Kevin Hart, left hearts melting after she was captured donning a lovely pink outfit while hanging out with her older brother, Kenzo. The duo looked very happy together!
Kevin Hart and his wife Eniko Hart share two beautiful kids, son Kenzo and daughter Kaori, and if there is anything the famous couple enjoys, it is showing off their brood.
Taking to Instagram recently, Eniko shared a post featuring two photos of little Kaori and Kenzo hanging out on a white blanket in what appeared to be their living room.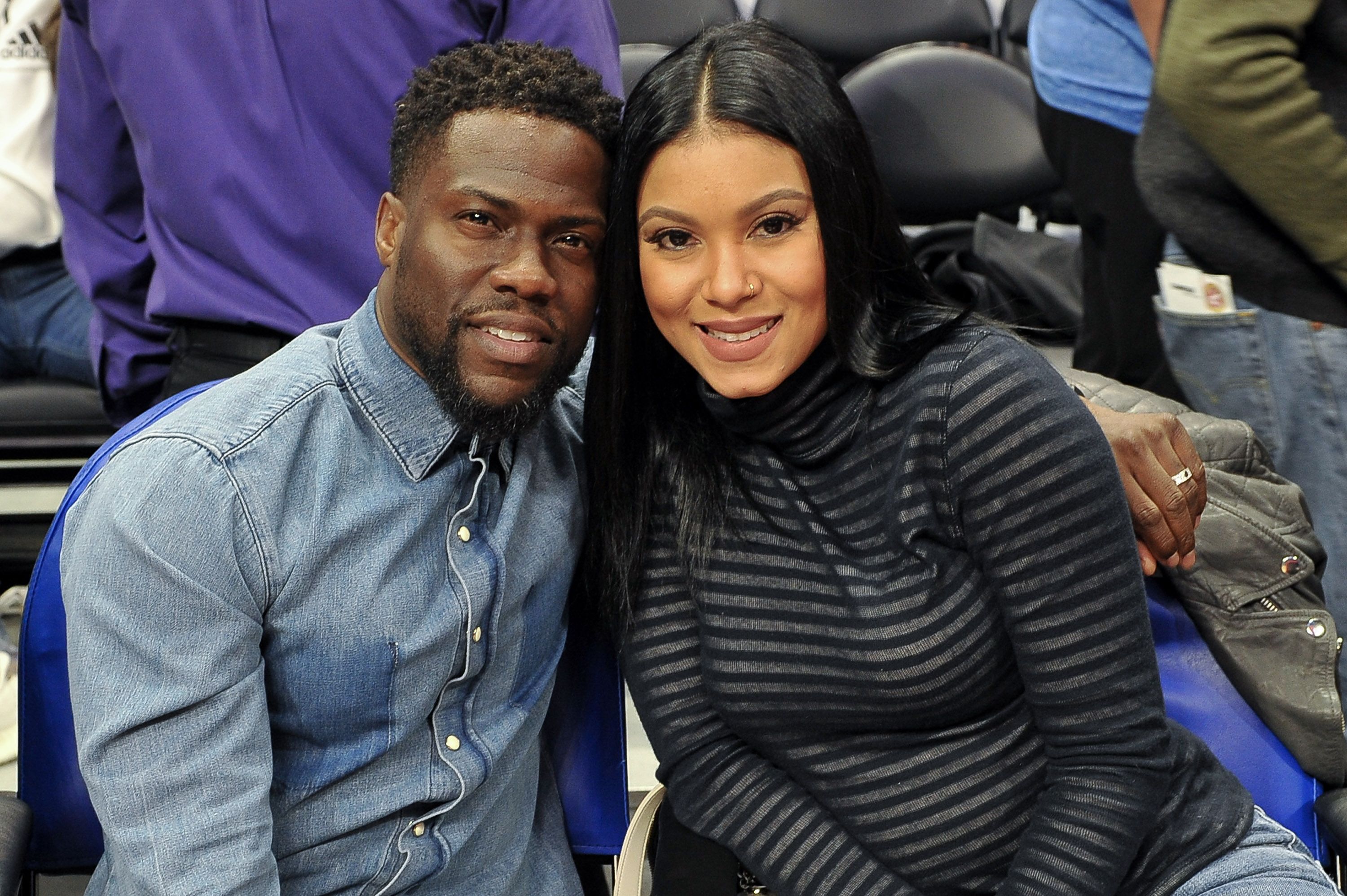 In the picture, Kenzo donned green patterned pajamas with orange bands on the neckline and sleeve while rocking a silver necklace sitting pretty around his neck.
Kaori donned a lovely pink outfit and a matching scarf stylishly tied on her head. The little one accessorized with a pair of stud earrings, complementing her adorable face.
In the first slide, Kaori was captured staring wide-eyed at the camera with her lips slightly parted. Kenzo, on the other hand, flashed an adorable smile, showing off his lovely dentition.
The next slide pictured Kaori with her back turned to the camera while Kenzo excitedly held up a cone of ice cream. Eniko accompanied the cute pictures with a caption reading, "pickney dem. 🤗"
Per usual, Eniko's post garnered several reactions from fans and followers who took to the comments section, gushing about how adorable Kenzo and Kaori looked in the pictures.
Kevin revealed that being home with his children helped him realize that family is invaluable.
One user called the siblings adorable, while another said they looked cute. Many others could not help but point out the striking resemblance between Kenzo and Kaori, with many calling them twins.
Eniko and Kevin welcomed Kenzo, their first child together, in November 2017, just a little over a year after getting married. Last September, the couple expanded their family when Kaori was born.
Apart from his two kids with Eniko, Kevin is also a father to two kids, daughter Heaven and son Hendrix, both of whom he welcomed in his former marriage to Torrei Hart.
But while Kevin undoubtedly has a busy schedule, family remains a priority for the actor. Even more, the pandemic has allowed him more time to spend with his loved ones.
In January, Kevin revealed that being home with his children helped him realize that family is invaluable. The actor admitted that he had been able to tap more into his role as a father and husband.
Hollywood might have brought Kevin fame and fortune, but the actor has seemingly found peace as a family man. No doubt he is doing an amazing job!