Kimora Lee Simmons Posts Rare Photo of Her 3 Adorable Sons as They Watched a Lakers Game Together
Fashion icon Kimora Lee Simmons enjoyed the proud-mom feelings that coursed through her in a new media share as she showed her sons displaying sibling love in new images.
Kimora Lee Simmons is proud to be a boy mom, and nothing could negate that in the new photos she posted on Instagram. The Baby Phat founder gave fans a glimpse into how she and her boys enjoy leisure time.
The group posed for a goofy selfie while they attended a Los Angeles Lakers game. The almost empty stadium had Simmons and her sons huddled together in cool color tones.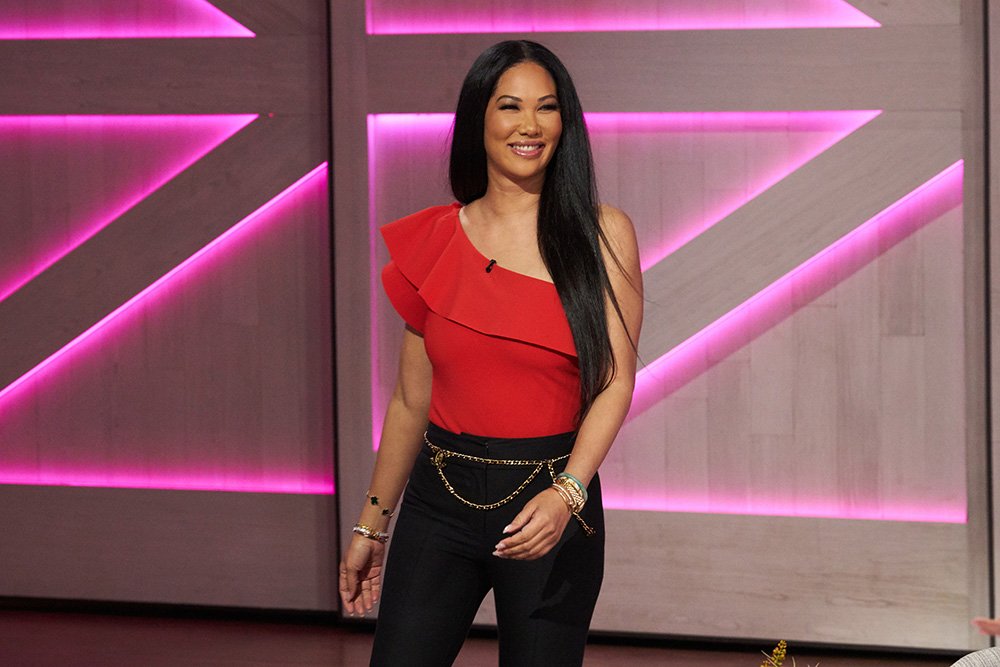 The photo showed her sitting closest to the camera, seemingly holding the phone up. She kept her glam on an all-time high with her jet-black tresses cascading in waves.
The mom-of-five opted for a subtle nude look, keeping the focus on her shiny beige eye-shadow and full, lush eyelashes. She covered half of her face in a Baby Phat nose mask with the bejeweled company's logo. She gushed in her caption:
"Oh yea. I'm a #BoyMom too! #GoLakers #thxcofeve💋🤪."
Simmons' youngest son, Wolfe Leissner, sat next to her rocking a grey hoodie, ripped jeans, and white sneakers. The youngster raised a peace sign as he nestled next to his brother. 
His older brothers Kenzo and Gary came in succession, raising their own peace signs and keeping safe with their nose masks intact. 
Little Wolfe joined her family when she married her current husband, Tim Leissner. 
Last year, fans learned that the famous mom had a new addition to her family after introducing 10-year-old Gary on social media. She first shared a photo of her five kids together on Wolfe's fifth birthday.
The image showed everyone, including grown-ups Aoki and Ming Lee Simmons, all smiling as they posed in front of props spelling out well-wishes for little Wolfe. 
Gary joined the family on the heels of news that Aoki and Ming were away at college. So far, the girls are combining school with partnering with their mom on the new face and strategy of Baby Phat. 
Aoki and Ming are Simmons' kids with music mogul Russell Simmons. Kenzo is her son from her five-year marriage to movie star Djimon Hounsou while little Wolfe joined her family when she married her current husband, Tim Leissner. 
Above all of her achievements, the legendary runway star sees motherhood as her ultimate, and to this effect, she makes sure her brood is aware of values like charity. 
Last November, Simmons and her mini-mes headed to Skid Row Housing Trust, where they provided hot meals to the residents, bearing in mind that kindness was the motive.