Here's How Kimora Lee Simmons' Family Celebrated Daughter Ming Lee's 21st Birthday
Kimora Lee Simmons' eldest daughter Ming Lee recently celebrated her 21st birthday, and her family sent a strong message of her love on her big day with heartwarming tributes.
Kimora Lee Simmons and her family went all out to celebrate the 21st birthday of her eldest daughter Ming Lee. From heartwarming throwback pictures to adorable captions, Ming's big day was a family affair.
Starting the festivity was a sweet message from Ming's sister, Aoki, which she shared on her Instagram Stories. Aoki posted an adorable throwback picture of Ming as a little girl and wrote, "happy birthday to the coolest cat."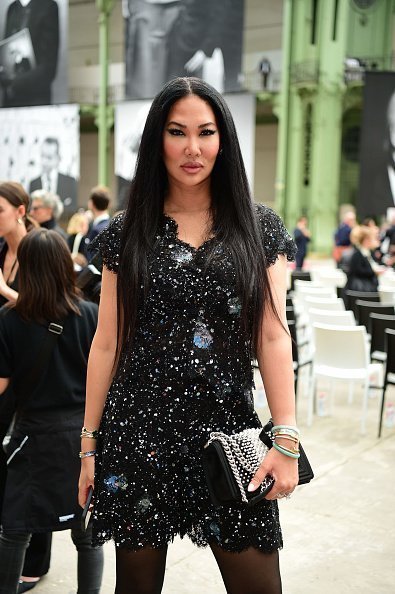 Ming's dad, Russell Simmons, also shared a lengthy post on his Instagram page alongside a heartwarming clip, showing throwback pictures of Ming and some cute moments he shared with her. In his post, Russell said Ming was a girl worth emulating.
The proud dad took the time to remind his little girl that she is unconditionally loved by her family and reminded her of the need to grow from challenges she might encounter. He captioned the post,
"There are no mistakes and no misfortunes, only growth and continued assertion towards God. Keep Going. I GOT YOUR BACK ALWAYS! "
Russell's fans rushed to the post to wish Ming a happy birthday. Since its release, the post has gathered over twenty thousand views and over a hundred comments. Everyone tried to add color to Ming's day.
One fan wished Ming a happy birthday and remarked that she was growing into a beautiful and successful lady. Another fan commented that Ming was sure to be as successful as her famous mom.
The Simmons sisters are gearing up to be one of the next big things in Hollywood.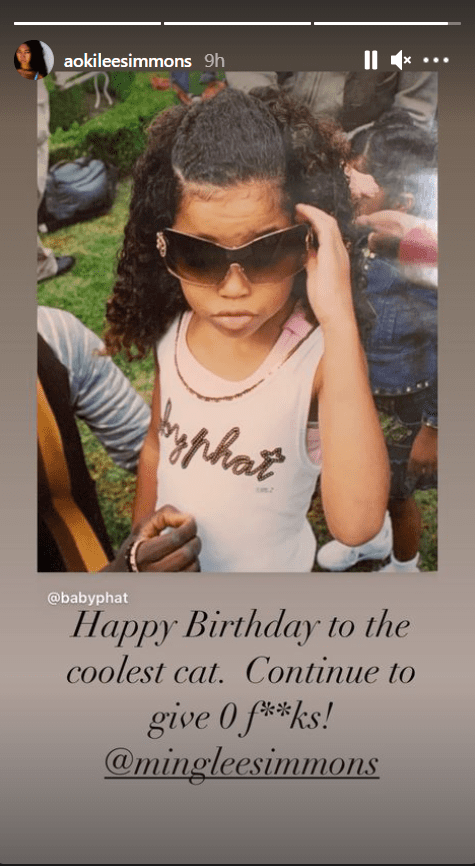 Ming did not just inherit her mother's good looks; she took over her flair for success too. Despite the raging competition in the fashion industry, Ming is already keeping her head above the water and making a name for herself.
Ming's passion for fashion was inherited from her mother, and the duo has worked on some pieces together, including the dress that Ming wore to her prom. The 21-year-old has always been vocal about the support she gets from her mom.
Ming also enjoys the thrill of influencing her mom's style. In an interview, she revealed that she found her mom inspiring because she lets everyone bring out their creativity and influence her work, making the team grow.
Although Ming has plans to own her fashion line someday, she believes she still has a lot to learn from her iconic mom. For her, there's no better person to school her than her famous mother.
Seeing a grown-up Ming reminds fans of how time flies. Fans recall seeing Ming and her sister Aoki as cute little girls occasionally showing up on the runway at one of their mom's shows or an episode of MTV Cribs, but now they are both grown!
The Simmons sisters are gearing up to be one of the next big things in Hollywood. Already commanding respectable followers on social media, the Simmons sisters are living the best of lives.
Kimora, who shares Ming, and Aoki, 17, with her ex-husband, music mogul Russell Simmons, will be hoping for the best for her girls. Happy birthday Ming!