Anna Eberstein Is Hugh Grant's Only Wife Whom He Married at 57 — Meet Her
Hugh Grant was every director's favorite leading man for romantic comedies, but he remained unmarried until he met  Anna Eberstein.
British actor Hugh Grant had his breakthrough into stardom in a series of hit romantic comedies playing sweet but awkward love-lorn heroes. But in real life, he was quite a ladies' man.
Grant was in a long-term relationship with the gorgeous Elizabeth Hurley for over a decade before breaking up over a sex scandal, after which he dated a series of Hollywood beauties. It looked as if Grant would never marry...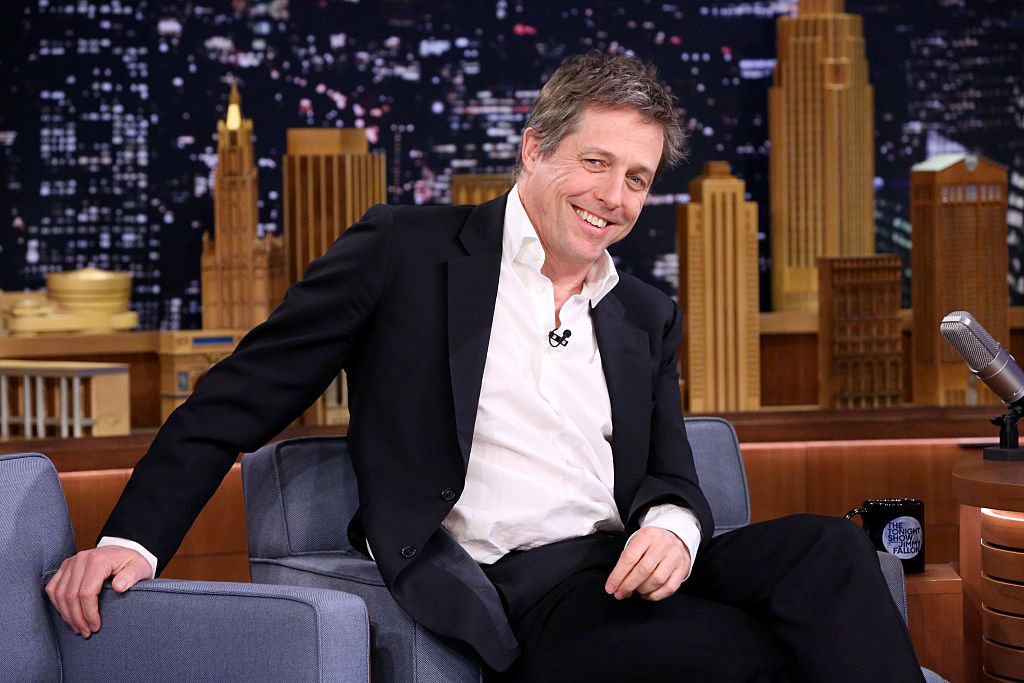 MEETING ANNA EBERSTEIN
How the actor first met Swedish TV producer Anna Eberstein is something he has never revealed, but the couple welcomed their first child together, son John Mungo, in September 2012.
Eberstein isn't just a successful producer. She is also an entrepreneur and, in 2014, co-founded a London-based company,  Ace Slippers, specializing in slipper socks.
Grant's son with Eberstein was born in September 2012, and his second child with Hong, Felix, was born just three months later.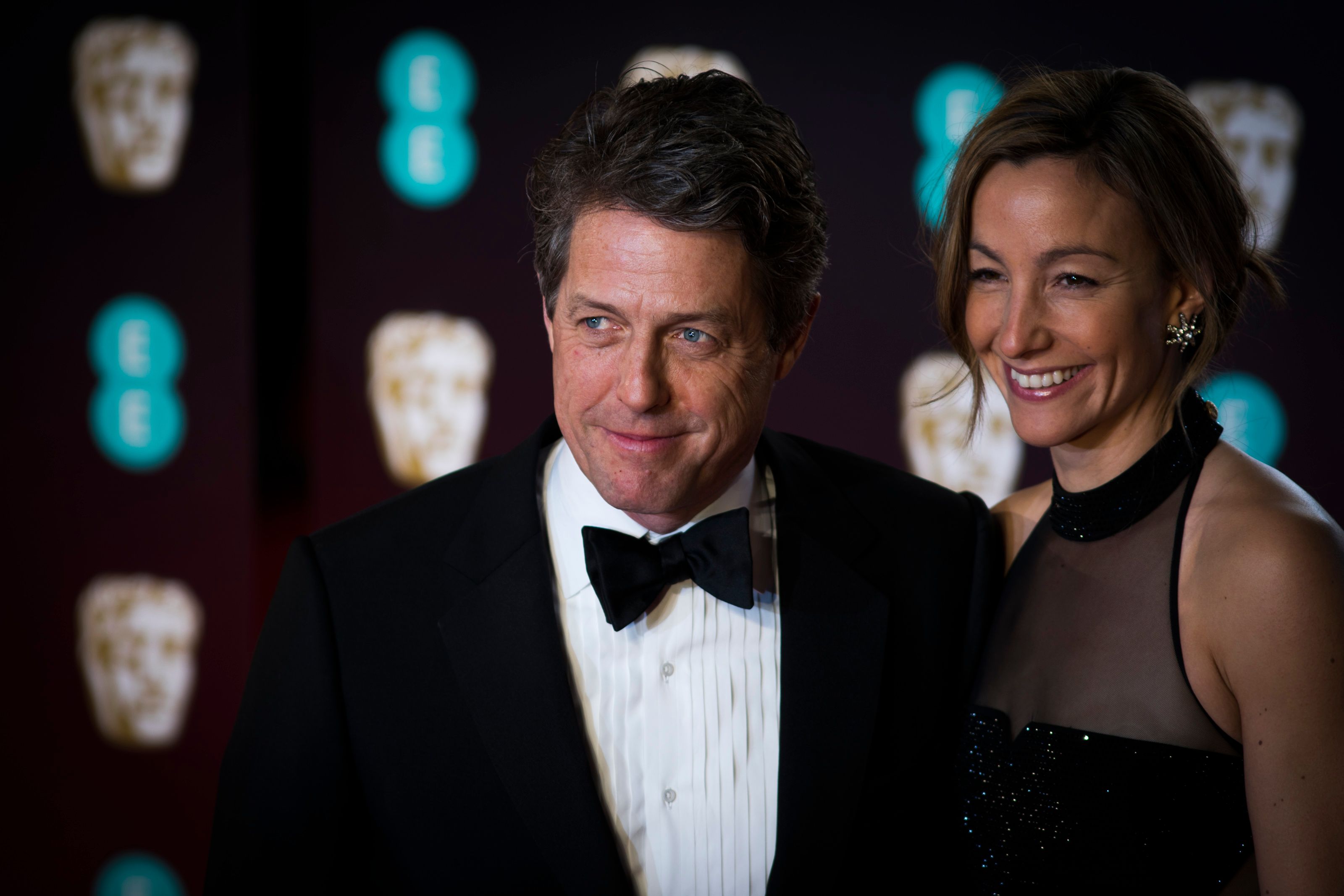 The tall, elegant blond is a lot more than just a pretty face. She holds a master's degree in economics from Uppsala University and worked for ESPN as a promotions producer for marketing and sales.
In 2015, Eberstein and Grant welcomed a second baby, a little girl whose name the couple never shared. The announcement of their third child's arrival was unexpectedly via Grant's ex-girlfriend Hurley, who revealed in 2018 that they had another baby. 
ON AGAIN/OFF AGAIN
But the couple's romance wasn't as straightforward as it sounds. Grant had welcomed a child, daughter Tabitha, with his then-girlfriend Tinglan Hong in 2011 before they broke up.
Grant's son with Eberstein was born in September 2012, and his second child with Hong, Felix, was born just three months later. The relationship with Eberstein ended, though Grant spoke of her as "a wonderful mother."
RECONCILIATION
Sometime between their first and second child's birth, Grant and Eberstein reconciled and have been together ever since. In May 2018, Grant's fans were stunned to hear that the actor had married.
The man who had played so many romantic characters had always declared that he felt that marriage was "unromantic," but apparently, the Swedish beauty changed his mind. Grant married for the first time at the age of 57.
One more word to my trolly friends. Troll me as much as you like. Goes with the territory. But I've been shown some attacks on my wife. She's never pushed herself forward in any way. She's just a brilliant, funny woman who I happen to love. Leave her alone or say it to my face.

— Hugh Grant (@HackedOffHugh) December 16, 2019
PROTECTIVE HUSBAND
Unfortunately, Grant's checkered past has had some unpleasant consequences for Eberstein, who was trolled on social media over the actor's 1995 sex scandal, which had nearly ended his career.
In 1995, Grant had been arrested in Los Angeles while engaging in intimate acts with a known prostitute in his car. At that time, Grant had been in a committed relationship with Hurley.
HAPPY HUSBAND
Grant lashed out at the trolls for reviving the scandal to hurt Eberstein, whom he described as brilliant and funny. The actor invited the trolls to attack him as much as they liked but to leave his wife alone.
The father-of-five has confessed that he is loving being married to Eberstein and enjoying family life -- something of a surprise for one of Hollywoods' most determined bachelors.
FORTHCOMING ATTRACTIONS
Hugh Grant recently starred in the critically acclaimed HBO mystery miniseries "The Undoing" alongside Academy Award winner Nicole Kidman, playing a villain with as much verve as he once played the romantic hero.
Fans can look forward to seeing him in the forthcoming fantasy epic "Dungeons & Dragons" alongside Chris Pine, Michelle Rodriguez, and 007 hopeful, Regé-Jean Page.
Grant is currently filming the new Guy Ritchie spy film, "Five Eyes," with fellow actors Jason Statham, Cary Elwes, British rapper Bugzy Malone, and Josh Hartnett. The release date for "Five Eyes" hasn't been disclosed.