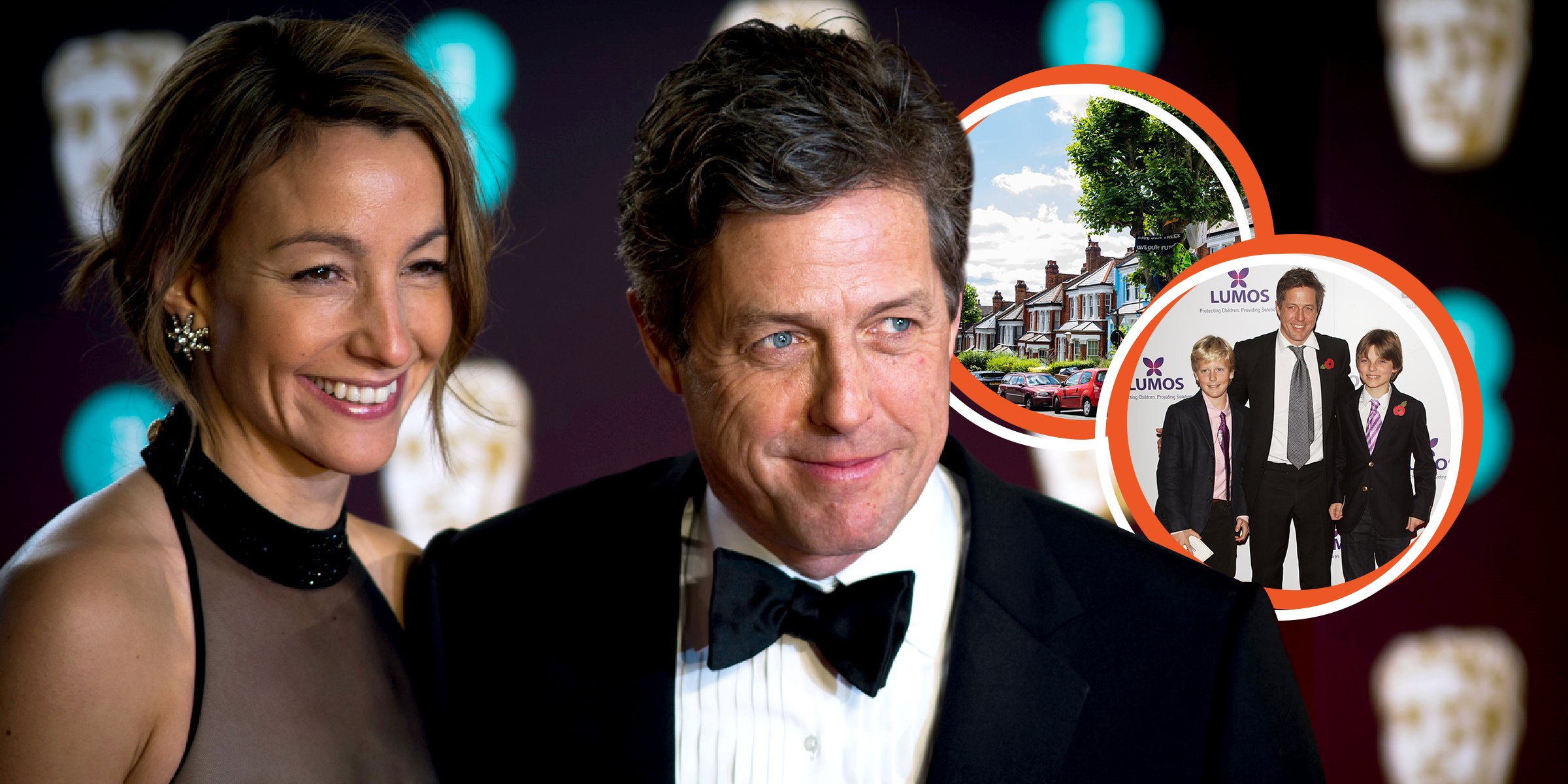 Getty Images
Hugh Grant Paused Career to Be Closer to His Family after Having 2 Kids in 15 Months

Hugh Grant was one of the most eligible bachelors onscreen for a long time, but he has now become a family man, breaking many hearts along the way. However, the journey wasn't a smooth one.
Anna Eberstein, a retail director, and Hugh met in 2012, and in September of that year, they welcomed their first child together. The child was a son who the couple named John. In 2015 they welcomed their next child, and their last child was welcomed in 2018.
Although the couple is now happily married, there was a big bump in the road on their way to becoming a happy family of five.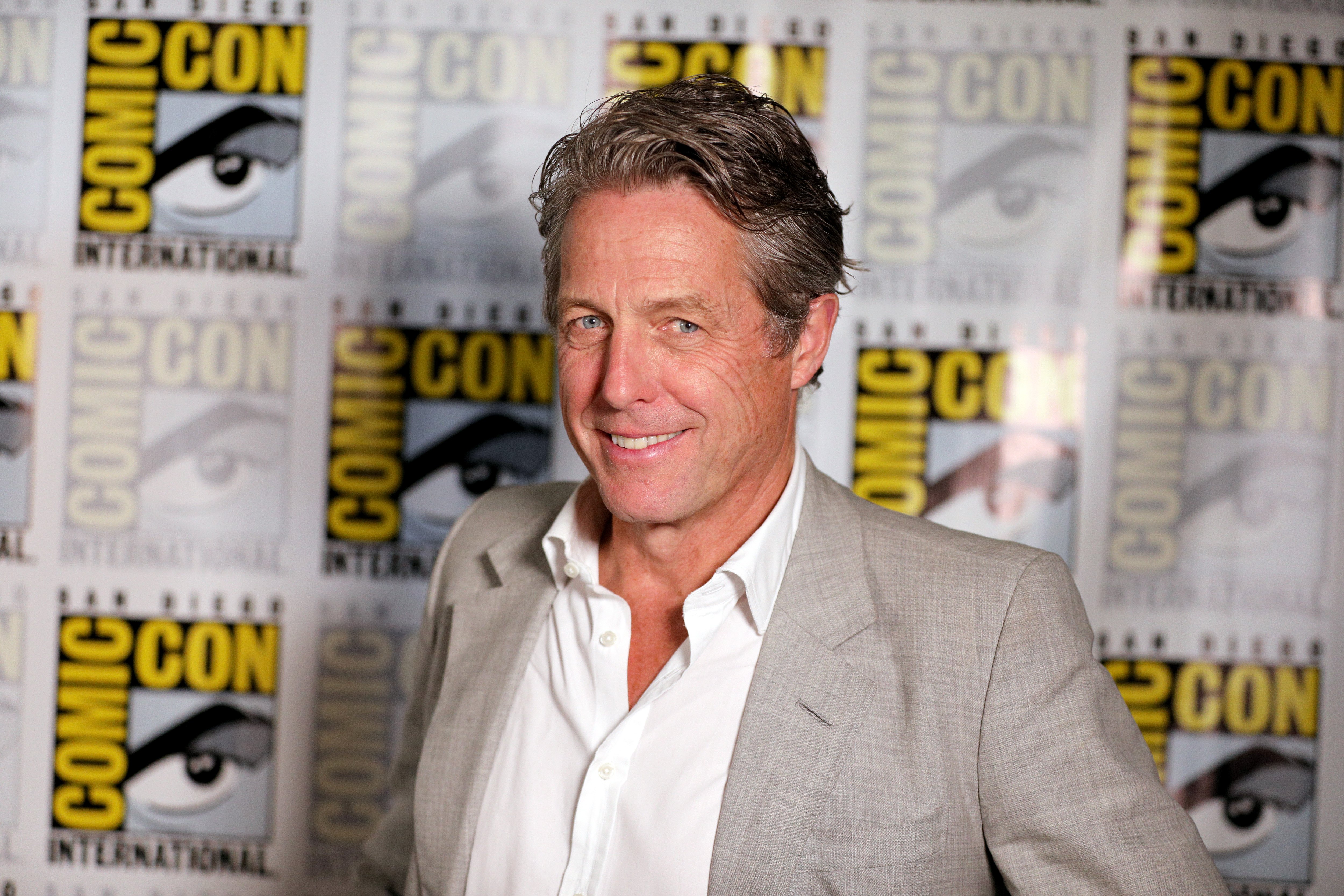 Hugh Grant attends Paramount Pictures and eOne's Comic-Con presentation of "Dungeons & Dragons: Honor Among Thieves" in San Diego. July 21, 2022. | Source: Getty Images
Hugh did not find it easy to give up his bachelor status immediately and, despite being a private person, could not hide that two different women were carrying his children simultaneously.
While fans were shocked when Hugh announced that he was settling down, he was also surprised that he was finally ending his bachelorhood. He expressed that he was not expecting to have children or be married.
Because Hugh was a bachelor for so long, rumors began to swirl about the possible reasons for the union as soon as he was in a serious relationship.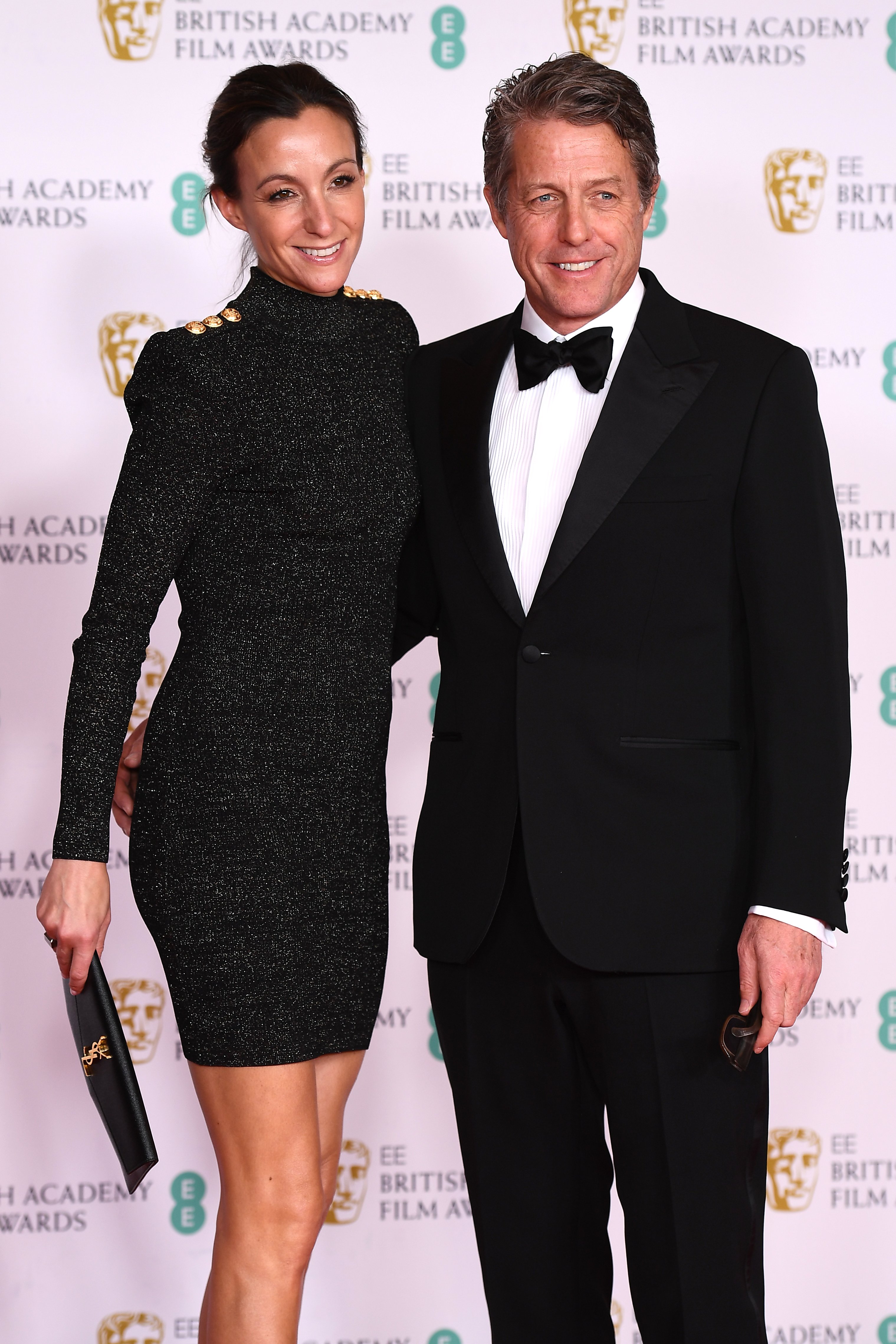 Awards Presenter Hugh Grant and wife Anna Elisabet Eberstein attends the EE British Academy Film Awards 2021 at the Royal Albert Hall in 2021 in London, England. | Source: Getty Images
One of the rumors circulating after Hugh got married was that he married Anna for passport reasons. However, he quickly put an end to those rumors saying:
"No I didn't, @Internet. I married her because I love her."
Anna is a Swedish retail director and television producer. She is also the founder of Ace Slippers, which specializes in Swedish slipper socks. However, the thing that brought her to fame has been her relationship with Hugh.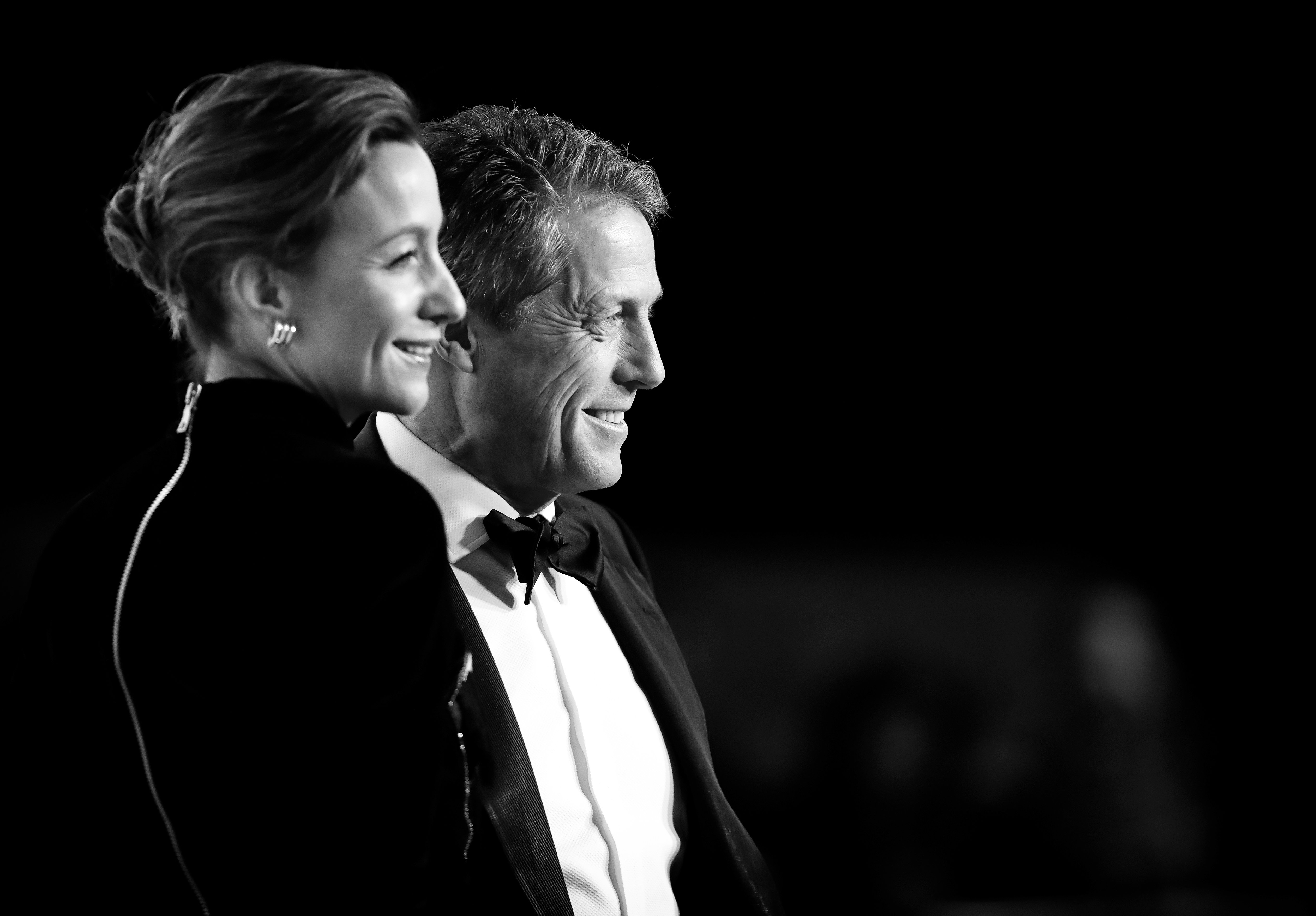 Anna Elisabet Eberstein and Hugh Grant attend the EE British Academy Film Awards 2020 at the Royal Albert Hall on February 2, 2020 in London, England. | Source: Getty Images
Although she has become famous because of her heartthrob husband, she is successful in her own right and is not afraid to show it.
HUGH GRANT'S FIVE CHILDREN
Although Anna and Hugh share three children, he has two more children with another woman. Hugh's eldest daughter, Tabitha, was born to Hugh and Tinglan Hong in 2011. Hugh described the girl's birth as "a very nice surprise."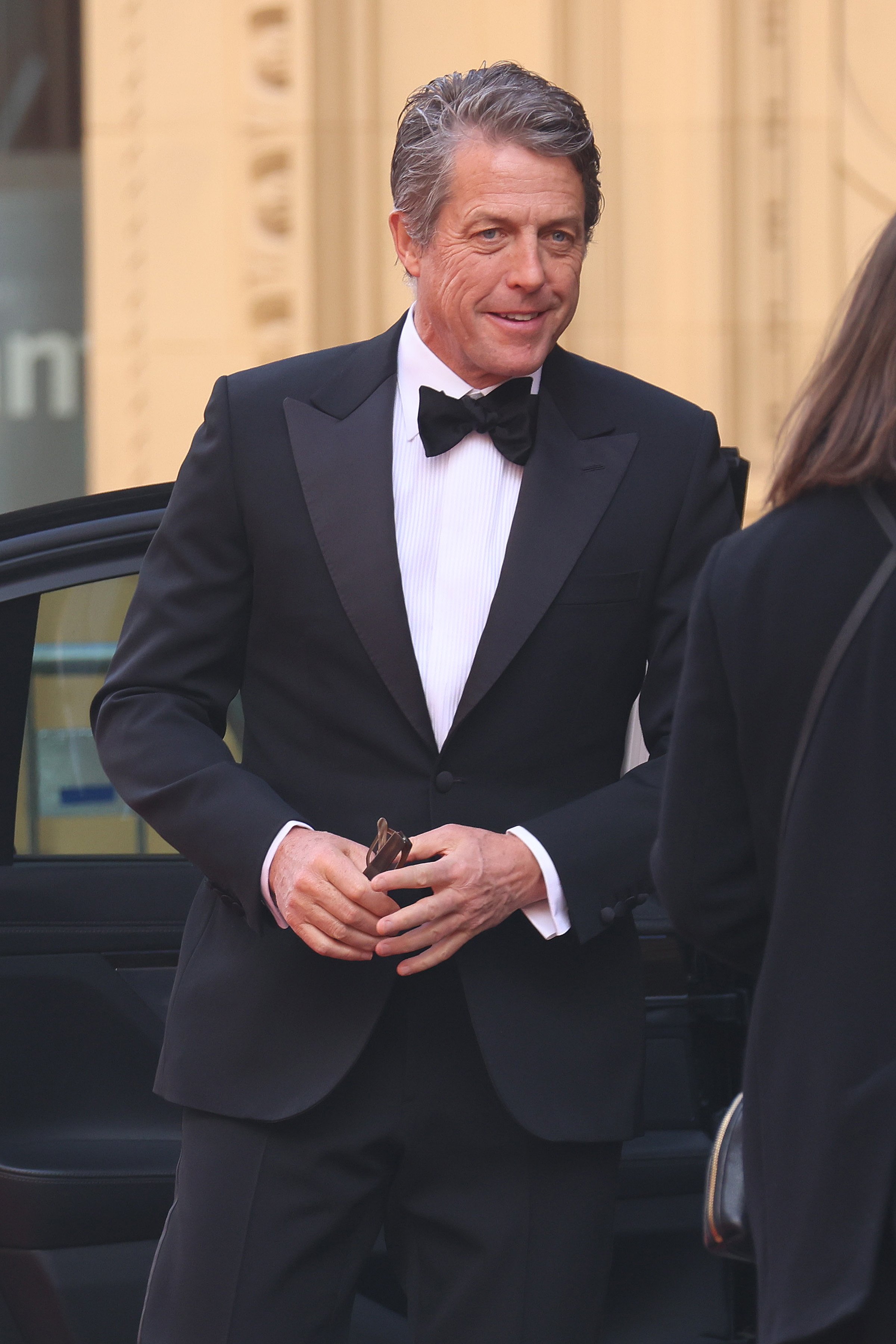 Awards Presenter Hugh Grant seen arriving at the EE British Academy Film Awards 2021 at the Royal Albert Hall on April 11, 2021 in London, England. | Source: Getty Images
Tinglan and Hugh's relationship was not long-term; one year later, he was in a relationship with Anna. This is the relationship that helped Hugh to welcome his first son, John, into the world.
However, while Anna was pregnant with John, Hugh briefly reunited with Tinglan, and she fell pregnant again. Tinglan then gave birth to Felix, after which she and Hugh called it quits for the final time.
Only a year after Felix was born, Hugh finally put his name on the child's birth certificate, where the space had previously been left blank.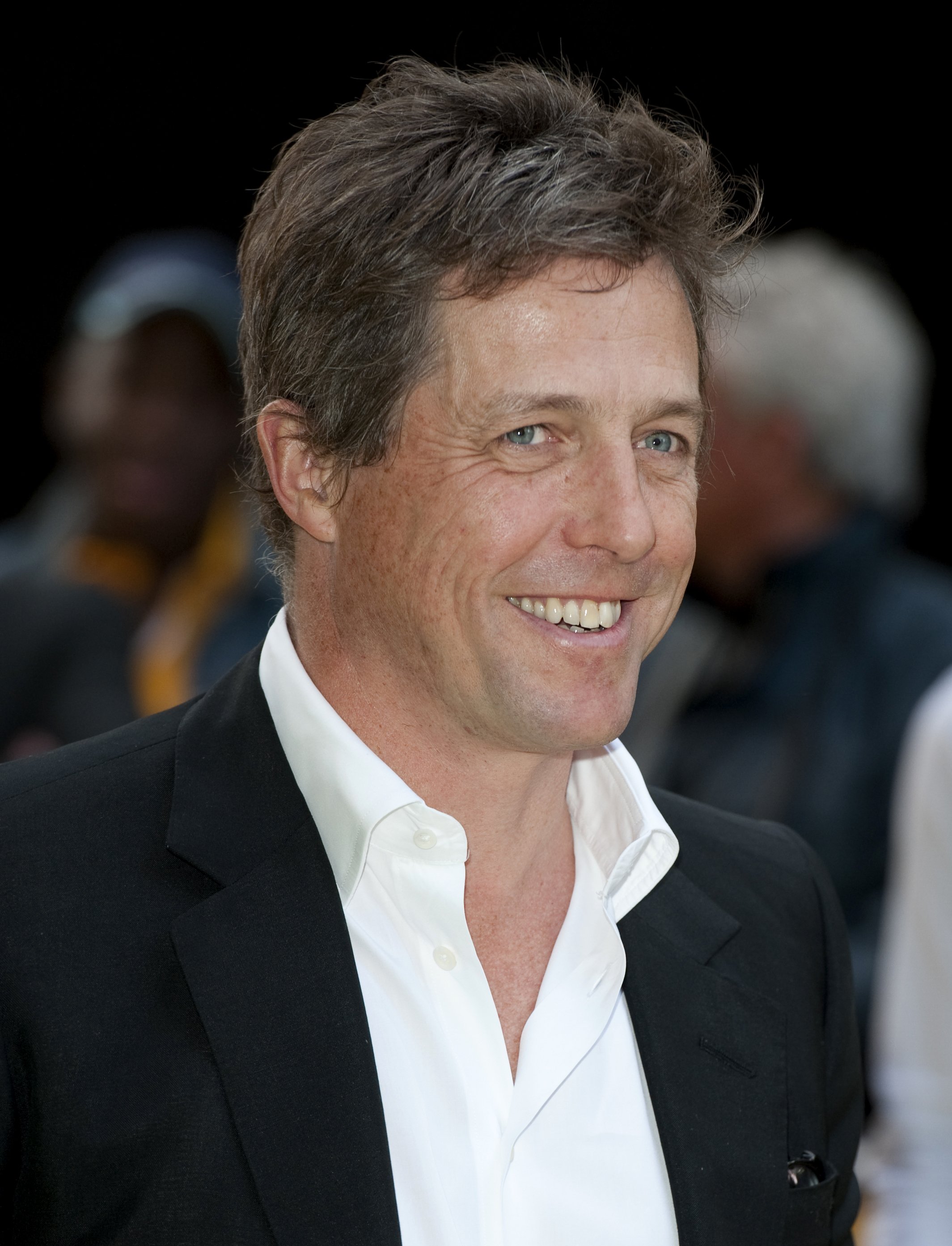 Hugh Grant Attends The European Premiere Of Fire In Babylon At Odeon Leicester Square On May 9, 2011 In London, England | Source: Getty Images
The news shocked many of Hugh's fans, who were already shocked by the fact that he was in a committed relationship with Anna.
Hugh and Anna then welcomed their next child in 2015. However, Hugh is notoriously private and has kept his child's name confidential for the time being. All that is known is that the child is a girl who is seven years old.
Another daughter was welcomed in 2018, but her name has also not been revealed. It was Hugh's ex that brought attention to the fact that he had another daughter when she wished the couple well.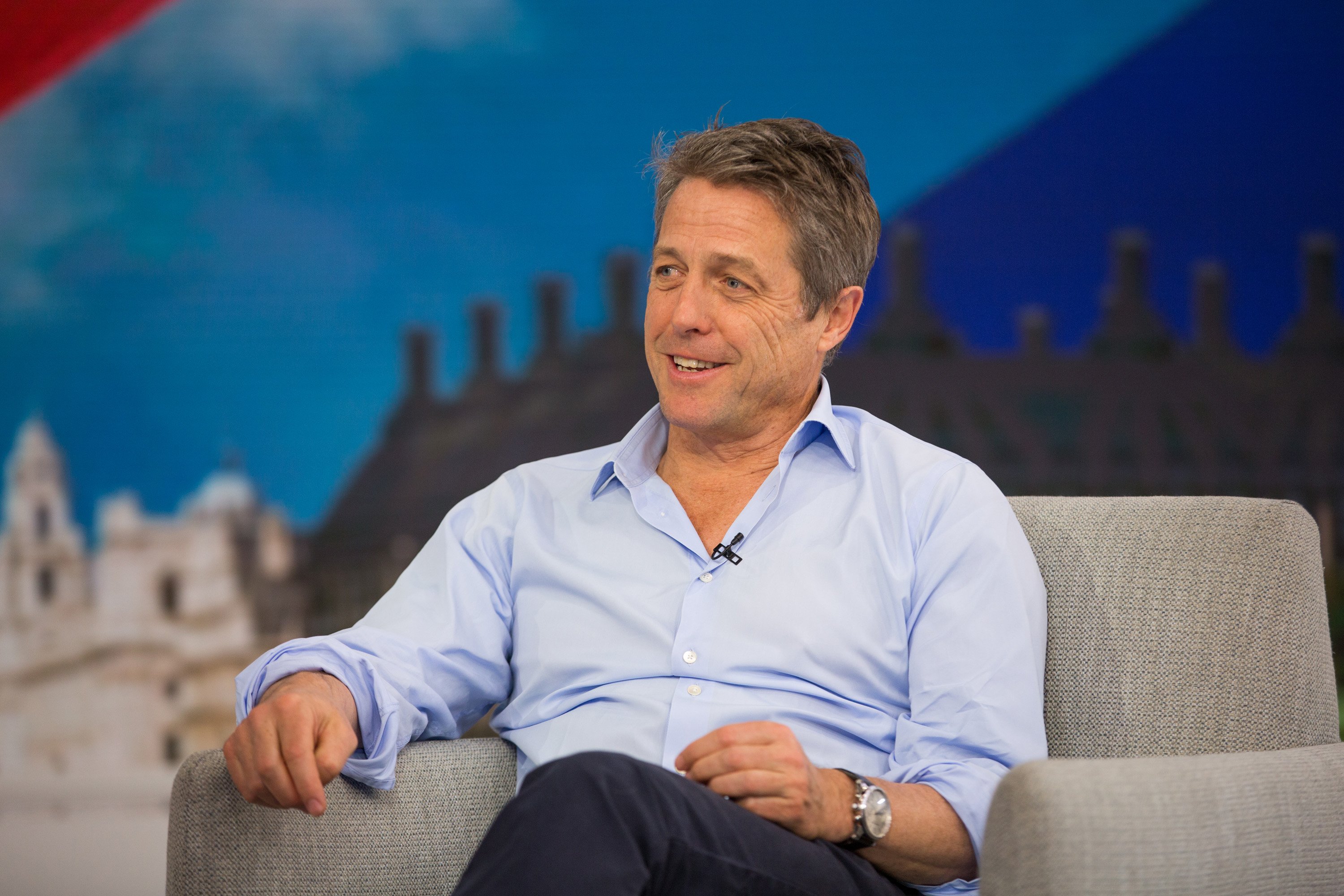 Hugh Grant on the "TODAY" show, season 67. June 27, 2018 | Source: Getty Images
While Hugh loves his children and wife, he regrets having been a bachelor for so long. He expressed that it is tiring to have young children at an older age but admitted he enjoyed having kids. He said:
"Suddenly you love someone more than yourself"
The star admitted that finally having children saved him from being a bachelor for the rest of his life, and although it is challenging to keep up with his children, he loves being a father.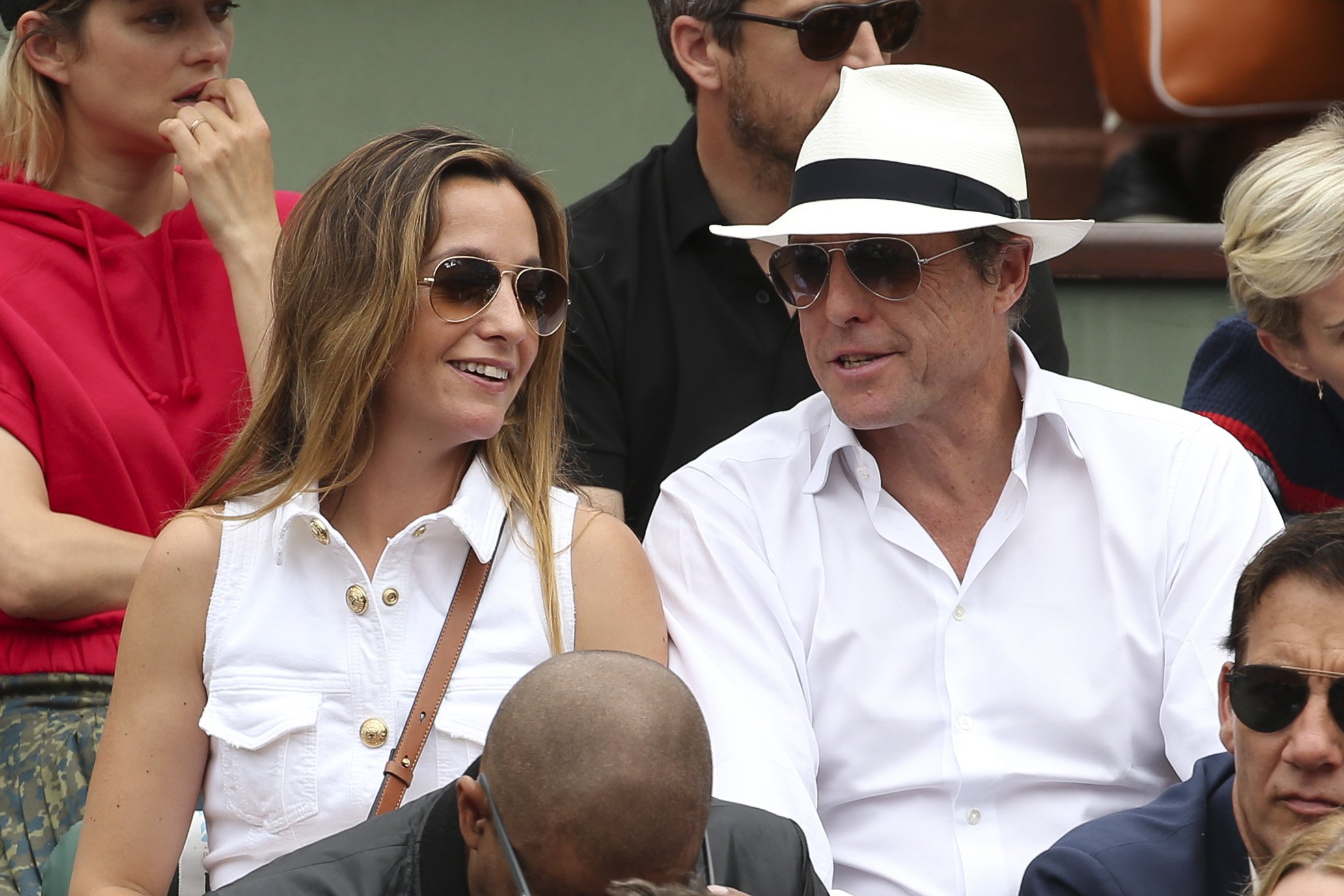 Hugh Grant and his wife Anna Eberstein during the men's final on Day 15 of the 2018 French Open at Roland Garros stadium on June 10, 2018 in Paris, France. | Source: Getty Images
He once said that he had become a golf-obsessed bachelor, but his children added another dimension to his life that he would not be able to find anywhere else.
HUGH TOOK A BREAK FROM HOLLYWOOD
Throughout the '90s and 2000s, Hugh was a familiar face on rom-coms. He was the man that many women compared their partners to and the man they wished to be with.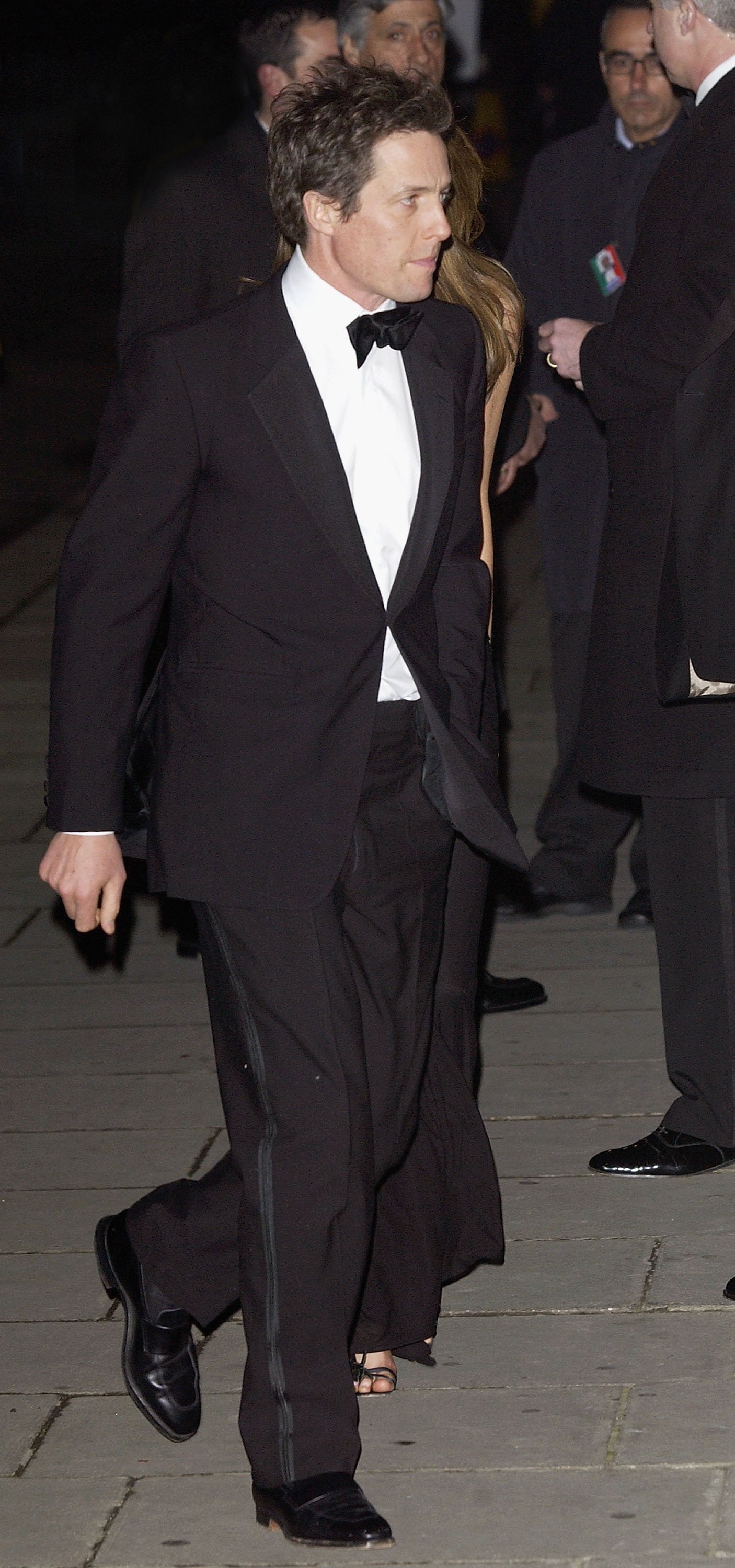 Actor Hugh Grant attends a banquet hosted by the President of the Italian Republic, Carlo Azeglio Ciampi, and his wife Signora Ciampi during their state visit to the UK at the Italian Embassy on March 16, 2005 in London, England. | Source: Getty Images
While fans worldwide were in love with the characters Hugh played on screen, he did not feel the same way about them and felt the end was near.
Hugh revealed that from 2005 onwards, he developed a bad attitude as he had had enough of acting. He was no longer passionate about the craft.
After a movie that Hugh did in 2005, he realized that acting was not what he wanted to do for a while and stopped accepting jobs. He stepped back entirely.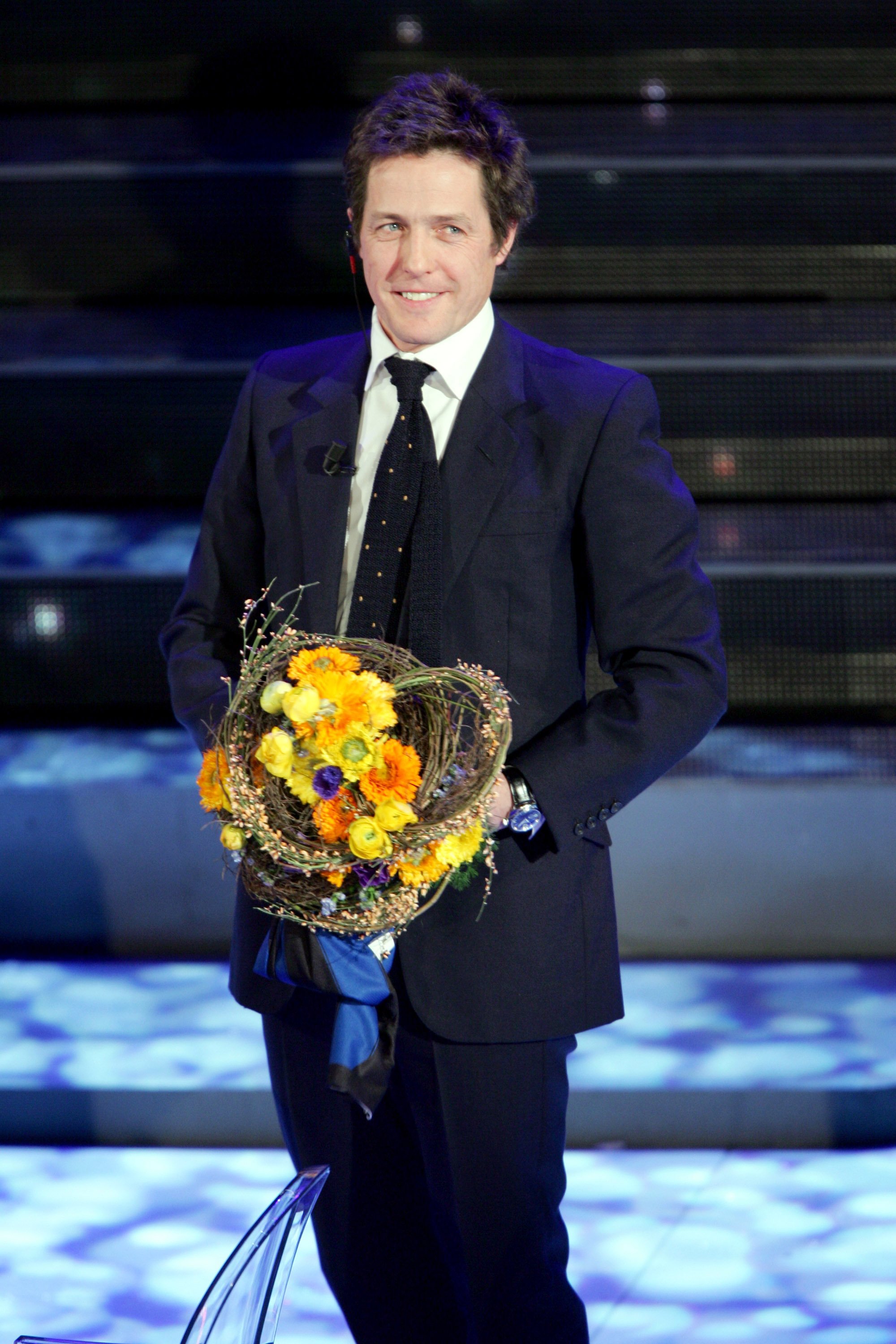 Hugh Grant during 55 Festival of the Song of Saint Remo - March 4, 2005 in San Remo, Imperia, Italy. | Source: Getty Images
The star said that he fell out of love with acting, and Hollywood fell out of love with him as a result. However, it was only shortly after this that he filled his life with something more meaningful for him.
Hugh's children came along and added more to his life than he had ever experienced. The star had revealed that he enjoyed being on screen and was happy to begin acting again.
He has since done an action movie and a series called "The Undoing," in which he stars alongside Nicole Kidman. Hollywood was happy to welcome him back.
Susanne Bier, Nicole Kidman and Hugh Grant of 'The Undoing' pose in the green room during the 2020 Winter Television Critics Association Press Tour at The Langham Huntington, Pasadena on January 15, 2020 | Source: Getty Images
While he has slowly dipped his toe back into the acting pool, it has been a while because he has been enjoying his time in London with his family.
He now enjoys living with his children in their six-bedroom home in West London. The property houses himself and Anna and their children.
Tinglan and the two children that she shares with Hugh have their own home, bought by Hugh in 2011. Hugh takes care of all of his children.
Please fill in your e-mail so we can share with you our top stories!