Hugh Grant, 57, is marrying Swedish girlfriend, 39
Hugh Grant, one of the most famous bachelors in Britain, is bound to tie the knot with his 39-year-old Swedish girlfriend, Anna Eberstein.
Known for being a man that didn't believe in marriage, the actor, who met Eberstein at a bar in 2012, has played numerous commitment-shy roles throughout his career, especially in Four Weddings and a Funeral and About a Boy.
According to The Sun, the couple's engagement emerged by chance in one of the wedding banns posted at Kensington and Chelsea register office, which is located near their luxurious West London home.
Photographs of wedding banns are a legal requirement for Church of England weddings that are usually put on display at the registering officer for 28 days, and it was quite surprising to see the couple's names on the screen.
Hugh Grant to Marry for First Time at 57 to Longtime Girlfriend Anna Eberstein, 39 https://t.co/BRs2hLuyaw

— People (@people) May 21, 2018
Grand and Eberstein have been together since 2012 and they have three children together. They first had John Mungo in 2012 and in 2015, Eberstein gave birth to a daughter, whose name is yet to be revealed.
In March 2018, the couple brought another child into the world, but this time neither the gender nor the name have been shared. Elizabeth Hurley, with whom the actor was in a relationship between 1987 and 2000, was the who let the world know of the birth.
But Grant's carefulness and secrecy have been part of who he is for a while.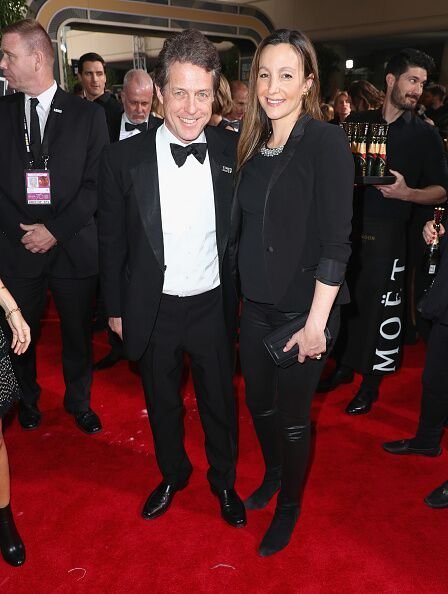 The media's attention has brought him quite a lot of shame in the past, but mostly due to his actions. In 1995, the actor was arrested after being caught having sex with Divine Brown, a prostitute, in Los Angeles.
According to BBC, police officers in an unmarked car followed Grant's vehicle after spotting the actor picking Brown up at an area known for prostitution. 
Nowadays, Grant is a changed man. At the age of 57, he seems to have grown tired of his old ways, and the fact that he is set to marry Eberstein by the end of the month is proof of that.