Naomi Osaka Sits On a Table as She Models a Louis Vuitton Bag Sporting Ripped Jeans & a Jacket
Naomi Osaka is riding high after her triumphs on the tennis court. She is also poised to conquer the fashion world, posting a stylish and luxurious photo of herself on her Instagram feed.
Tennis superstar Naomi Osaka showed off her fashionable side in a photo she recently uploaded to her Instagram. The 23-year-old beauty looked flawless as she modeled a heart-shaped Louis Vuitton bag.
She paired her elegant bag with a relaxed ensemble—ripped denim jeans, a fuzzy multi-colored jacket, and large sneakers. She looked down at the camera while sitting atop a beautiful piece of sculpture.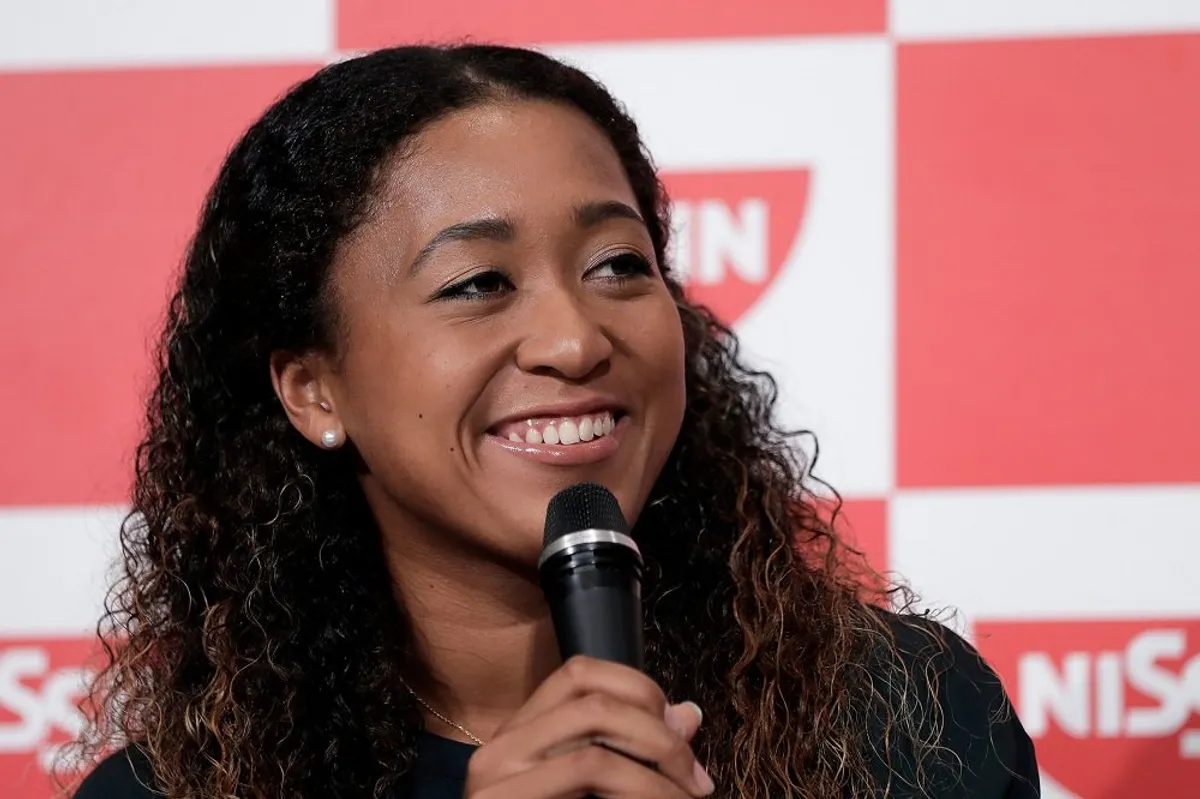 Osaka leaned back and balanced herself by clutching one leg on top of what appeared to be an elephant sculpture. While her shoulder covered her mouth, her smile was apparent in her beautiful dark eyes.
The star athlete's curls looked perfect in brown highlights. She did not write a caption for her photo, but her growing legion of fans did not need any words from her to give it more than 130,000 likes. One fan wrote:
"Need you to stop stunting so effortlessly please. Leave some drip for all of us."
Many of her adoring followers also found themselves speechless while staring at Osaka's picture, simply dropping positive emojis to convey their awe and admiration of her sensational look.
Her endearing beauty and admirable character earned the four-time Grand Slam singles champion a new role as a brand ambassador for luxury fashion house Louis Vuitton.
More recently, however, Osaka had a shocking loss in the quarterfinals of  the Miami Open, ending her 23-win streak.
Osaka graced the famous brand's spring 2021 campaign, which featured a dramatic photo of her wearing a stunning mini-dress as she posed outdoors under cloudy skies.
Photographed by renowned fashion photographer Annie Leibovitz, the breathtaking photo displayed Osaka's one-of-a-kind beauty in all its glory. It captured her flawless complexion and natural grace.
It's not her first fashion collaboration. The Haitian-Japanese stunner turned heads at New York Fashion Week last spring as she modeled for the Japanese fashion brand ADEAM.
Osaka, whose achievements include defeating tennis legend Serena Williams, is not only a style icon but also mega-rich. She was the highest-paid female athlete in the period between June 2019 and June 2020.
With her victory at the Australian Open last February, one could surmise her wealth has grown even more. She defeated American tennis player Jennifer Brady.
More recently, however, Osaka had a shocking loss in the quarterfinals of the Miami Open, ending her 23-win streak. Defeated by Greek player Maria Sakkari, Osaka scored her first loss since February 2020.