North Carolina Teacher Dies While Attempting to Rescue 2 Children from Drowning in Kure Beach
A North Carolina teacher, Jessica Embry, has gone viral after she helped rescue two kids from the rip current that tore through Kure Beach. Sadly, Embry lost her life.
Leland Lifepoint has shared the devastating news of the death of a North Carolina teacher on its official Facebook page. According to the solemn write-up, Jessica Embry lost her life while trying to rescue two swimmers.
Embry was said to have been distressed after the rescue, and when she was brought out of the water, she experienced cardiac arrest and did not survive it. She was pronounced dead on the spot.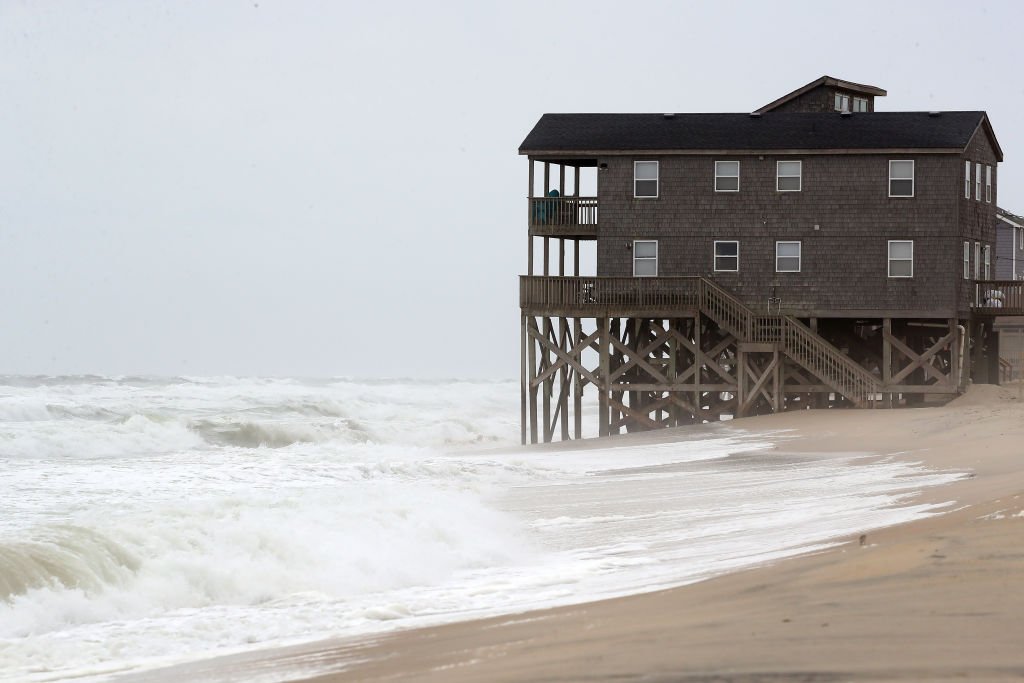 The late educationist was described as a sister, daughter, teammate, mentor, and friend. She was a member of Lifepoint for over 10 years, and her impact could not be overemphasized.
The unfortunate event happened at Kure Beach, where many people were gathered to enjoy leisure time. However, the peace was soon disrupted when a rip current charged through the water.
Ashley High School in Wilmington is mourning the loss of a teacher who died during a rescue attempt at Kure Beach. https://t.co/i8Yu3lnpL7

— WNCT (@wnct9) April 19, 2021
The two swimmers caught up in the rip current were identified as kids. Embry dutifully joined bystanders and rescuers who put in tremendous effort in saving the kids.
According to studies, an estimated number of 100 people lost their lives to rip current yearly.
North Carolina Teacher Dies Trying to Save 2 Children from Rip Current: 'She Will Be Greatly Missed'​ https://t.co/nKJdYQ287L

— People (@people) April 19, 2021
Nevertheless, by the time they were taken to safety, Embry had expended too much energy that she was exhausted. The other rescuers her brought out to the shore, but she could not be saved.
The authorities of Ashley High School, where the deceased taught for nine years, have shared condolences and reminiscing on her impact among students.
'A profound loss': North Carolina teacher dies while trying to save two children caught in rip current https://t.co/0ohMafMfNn pic.twitter.com/mbizM9Qwc4

— Channel 3 News (@wcax) April 20, 2021
Embry, the director of the school's orchestra, was credited with creating a group called "United Sound," which helped special needs students learn music alongside others. 
The group attained a huge milestone when they performed the national anthem at the Brunswick County Special Olympic games. The school's principal described her impact as profound. 
Authorities on the North Carolina coast say a teacher died while attempting to save two children caught in a rip current. https://t.co/IRECpsVn2b

— WLOS (@WLOS_13) April 20, 2021
She was said to be deeply committed to advocating for Ashley High School. Embry was described as someone who loved the arts, and her contributions extended to the community at large. 
According to studies, an estimated number of 100 people lost their lives to rip current yearly, and lifeguards have recorded over 80% of rescue missions that resulted from a rip current. 
According to police, Jessica Lea Embry of Wilmington became distressed as she aided in the rescue and was brought ashore. https://t.co/hh2EPOhuBZ

— WFMY News 2 (@WFMY) April 20, 2021
Some precautions that can be taken while at the beach is to be calm when a rip current charges. Trying to fight it might result in more danger; therefore, it is advisable not to panic. 
If a person caught in such a situation has pro swimming experience, it is best to swim across the shoreline until they get out of it. If it is the opposite, try to stay afloat and call for help.