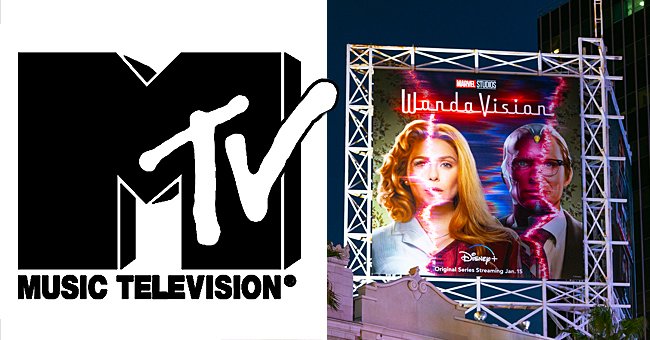 Getty Images. | Wikimedia Commons
MTV Movie & TV Awards 2021 Nominations Revealed — 'WandaVision' Gets the Most Nods
The MTV Movie and TV Awards is back, and "Wandavison" seems to be topping the list of nominations as the series has successfully bagged five nominations. Find out the five categories.
The miniseries "Wandavision," which has been catching the public's eyes since its premiere, encompasses so many genres, including romance, superhero fiction, and drama.
With this being the case, the movie could not slip off the hands of the 2021 MTV Movie and TV Awards as it bagged the highest number of nominations, five to be exact.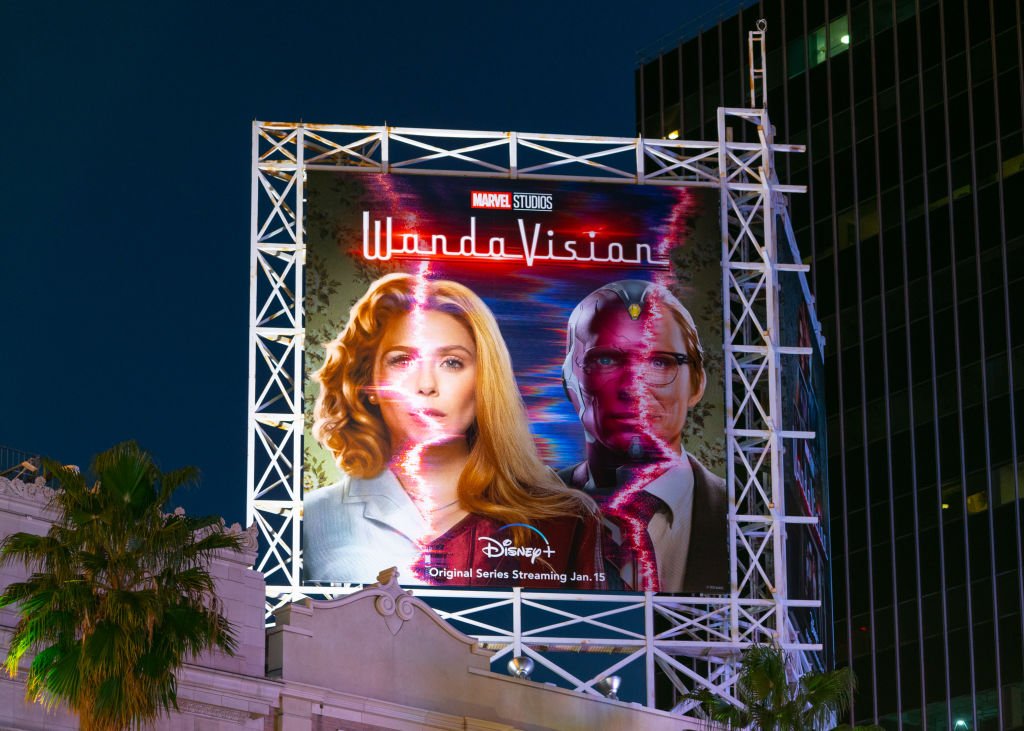 General view of a billboard above the El Capitan Entertainment Centre promoting the upcoming season of the Disney+ Marvel Studios flagship show 'WandaVision' on January 13, 2021 in Hollywood | Photo: Getty Images
"Wandavision" was nominated under the categories which include: The Best show, The Best Fight, The Best Villain, The Best Hero, and The Best Performance in a Show.
The MTV Awards is known to be a very glamorous and grand event, one which can't be done in a day. Due to this, it has been scheduled for the 16th and the 17th of May.
The huge event is set to be aired by MTV from the Palladium in Los Angeles on May 16th, where the best and biggest in Television and Film will be recognized. May 17th is specially reserved for reality TV stars.
"Wandavison" is not the only movie nominated set to throw the fans into a dilemma
The anticipated event could not be aired in 2020 due to the COVID-19 pandemic and was replaced with the special "Greatest Of All Time" MTV Movie and TV Awards in December of the same year.
The 2021 Awards Night will be the first time the event will be split into two nights, and the winners will be chosen by fans following their invitation to vote for their favorites.
"Wandavison," the Disney miniseries, caught the eyes of fans after its premiere. It featured a whole lot of comedy starring Elizabeth Olsen as Wanda Maximoff and Paul Bettany as Vision.
The series is filled with incredible drama, and the producers have successfully put together nine episodes for season one and are still in doubt about making a second season.
"Wandavison" is not the only movie nominated set to throw the fans into a dilemma as Netflix's "Emily in Paris" and Amazon's "The Boys Were the Next in Line" were also nominated for various categories.
The amazing series bagged nominations for Best Show, Best Hero, Best kiss, Best Villain, Breakthrough Performance, and The best duo, respectively.
Talented individuals are meant to be celebrated, and the legends in the movie industries will not be exempted as the whole world waits in anticipation.
Please fill in your e-mail so we can share with you our top stories!