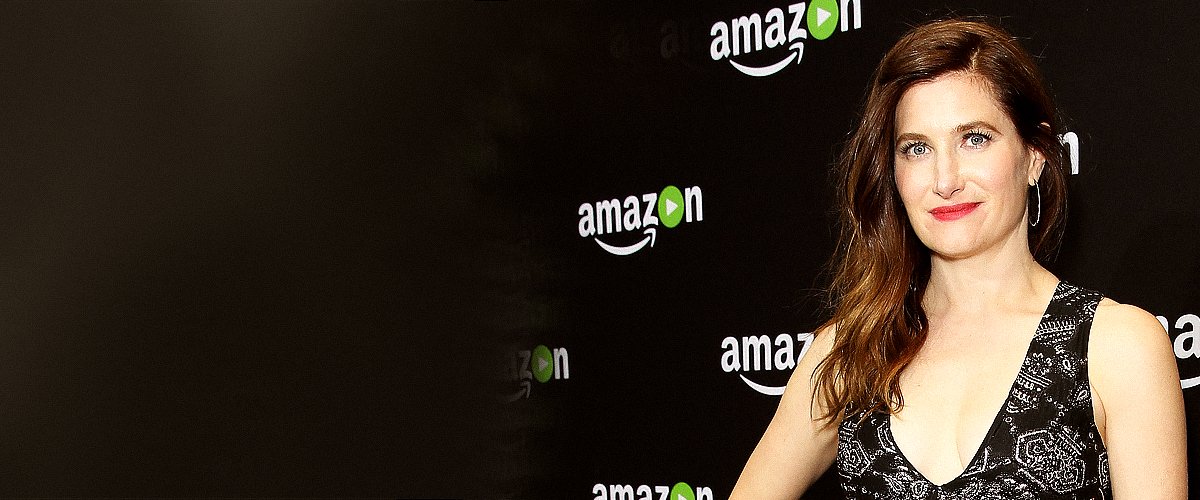 GettyImages
Kathryn Hahn's Personal Life — 'WandaVision' Star Met Future Husband Ethan Sandler in College
Kathryn Hahn is known for her beautiful depiction of the characters she plays in movies. As impressive as she is on screen, Hahn has a more exciting life off-screen with her husband Ethan Sandler and their two kids.
Born on July 23, 1973, in Westchester, downtown Chicago, Kathryn Hahn was raised in Cleveland, Ohio, and from a young age, she had a flair for acting.
Her love for the arts saw her studying Theather Arts for her Bachelor's degree, after which she furthered her education by getting her Masters of Film from Yale University.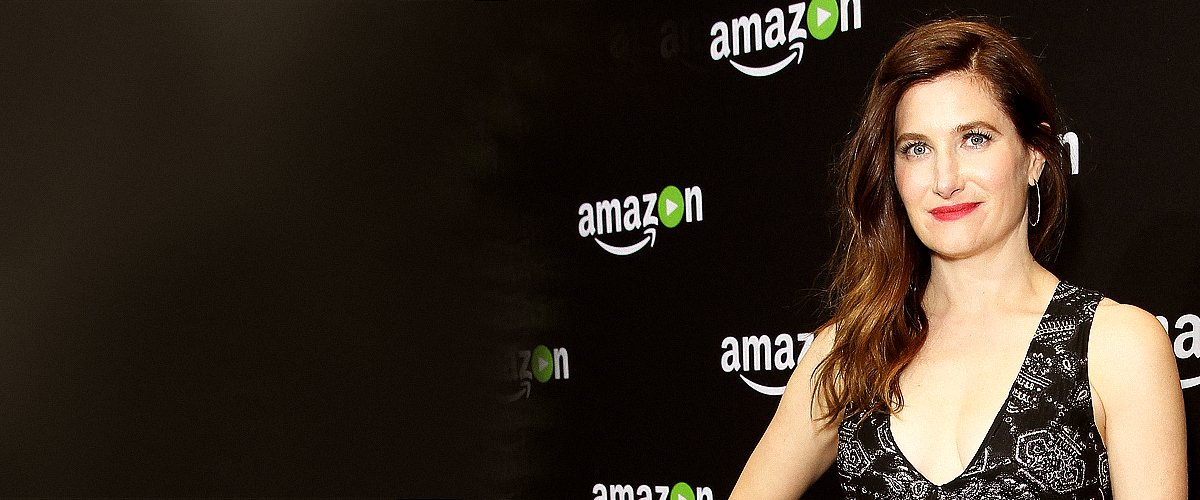 Kathryn Hahn attends Amazon's Golden Globe Awards Celebration at The Beverly Hilton Hotel on January 10, 2016 | Photo: Getty Images
In between schooling and acting, Hahn worked summer jobs that she described as crappy. Hahn, who was raised catholic, has also done quite a number of animated shows and movies apart from her film credit.
Although most of her best roles came later in her career, Hahn was keen on keeping her head up and giving her best to every role she played.
Hahn, who enjoys singing, may not have a swooping net worth; she is reported to have a net worth of two million dollars. Still, she has a loving family made up of her husband Ethan Sandler and their two kids, Leonard and Mae.
KATHRYN HAHN'S HUSBAND
Hahn has been married to her husband Ethan Sandler since 2002, and they have two kids together, Leonard and Mae. The pair met each other in college, where Hahn was getting her Bachelor's degree.
From reading books together to cleaning and tidying up, Hahn is bent on teaching her kids to be great versions of themselves.
Ever since then, the couple has been in each other's lives. Speaking on her marriage to Sandler (he is not related to Adam Sandler), Hahn said it feels like she had remarried the same person a couple of times.
To her, they keep meeting each other as new human beings, and their openness to change and growth is what has made them remain a couple for more than 25 years.
Sandler, like Hahn, is also in the entertainment industry, although he is more behind the camera as a writer. Interestingly, Sandler acted alongside Hahn in the series "Crossing Jordan."
He has also worked as a writer and producer on shows such as "Whitney," "New Girl," and "My Boys." As an actor, Sandler has appeared in guest roles on "Sex and the City," "The $treet," "Psych," "Transparent," and "New Girl."
FAMILY OF FOUR
Hahn and Sandler have two kids together. Their first son, Leonard, was born when Hahn was 32 years old, and her second child, a daughter, Mae, was born when she was 35.
At the time of giving birth, Hahn was called a "geriatric mother," a term she found offensive. She said it was an insensitive thing to say to an expecting mother.
Raising two preteens might not be all the fun Hahn and Sandler envisioned it to be, but the pair have been able to raise their kids in their own way without allowing the pressure of society to get to them.
From reading books together to cleaning and tidying up, Hahn is bent on teaching her kids to be great versions of themselves. While it might be Hahn and Sandler with their kids, they also have pets that keep them on their toes.
One time, Hahn said Mae had a dwarf teddy bear hamster whom she was training to know her scent. They also have a rabbit and dogs in the house.
MOTHERHOOD AND PARENTING
Hahn revealed that the best part of her career came post-kids, and she could not be more grateful. Although it is getting more stressful now with her not being able to travel with the kids, she and Sandler have found a way to work around things.
On motherhood and parenting, Hahn said it is impossible for someone to have it all figured out but knowing she is doing her best is all that is required to make her feel better about raising her kids.
She added that there is no manual to motherhood and parenting. To her, having kids is a distraction from one's mortality, and while there might be judgment from strangers, the most significant judgment often came from herself.
Because of this, she has learned that there are good days and bad days, but the ability to keep going at it is what matters the most, and she has chosen to keep going at it.
Please fill in your e-mail so we can share with you our top stories!