'Today' Co-host Savannah Guthrie Undergoes Surgery on Her Eye — See Her Latest Update
"Today " co-host Savannah Guthrie is set to undergo another eye surgery following complications from the first one in December 2019. The journalist shared a photo of her eye, saying it was the last procedure.
Savannah Guthrie still has one more procedure before she is finally done with her eyesight procedures. The "Today" co-host shared the update about her surgery via a post on Instagram.
Guthrie uploaded a black-and-white makeup-free photo. She had a transparent patch covering with a taping around her right eye. The journalist smiled sweetly at the camera and, in the caption wrote, "one last teeny tiny eye surgery."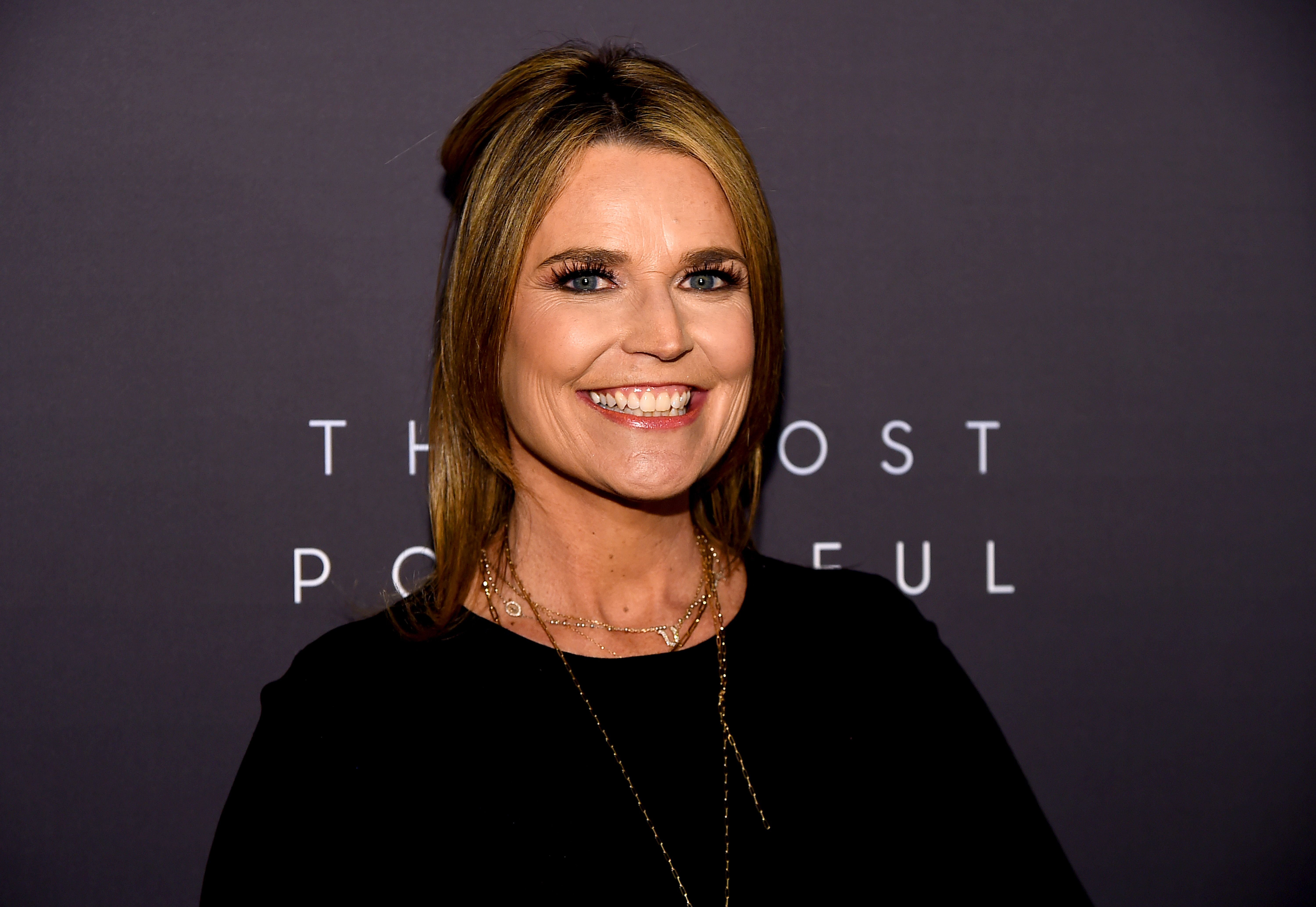 Guthrie revealed that after the procedure, she would return to business. Fans in the comments section wished the 49-year-old a safe operation and expressed their joy at seeing her return to the studio.
Guthrie first experienced complications in December 2019 after her son Charles threw a train toy at her face. The toy jabbed her in the eye, affecting her retina and requiring immediate surgery.
After the procedure in December, Guthrie was due to go under the knife again in about six months. She spoke about her plans during an appearance on "The Ellen DeGeneres Show" in June 2020.
Guthrie's update about her eye surgery comes a month after she shared a piece of wonderful news with fans.
She explained that her condition improved after the retinal detachment in 2019, but she still saw "big blurry spots." Due to the complications of the surgery, Guthrie noted that she had to have cataract surgery.
However, she had to delay it because of the COVID-19 pandemic. Guthrie joked with host Ellen DeGeneres during the appearance about her troubled eyesight being part of the unexpected consequences of parenting.
Later in July 2020, the mother-of-two revealed that she had undergone cataract surgery and shared news about its success on social media. She expressed joy at her improved vision in the accompanying caption. 
Guthrie's update about her eye surgery comes a month after she shared a piece of wonderful news with fans. The NBC News personality disclosed that she reunited with her mother Nancy and her older sister Annie.
Due to the pandemic, the journalist was unable to see her loved ones. However, in March, she shared a photo of her kids, Vale and Charles, hugging their grandmother. She noted that she has been waiting for the reunion for 16 months.