George Floyd's Brother Philonise Speaks Out after Derek Chauvin Is Found Guilty Of Murder
Philonise Floyd shared that he is excited to hopefully get a good night's rest after his brother's killer, Dereck Chauvin, was convicted of murder.  
Former Minneapolis police officer Derek Chauvin was found guilty of murdering George Floyd, and the victim's family is speaking out about the outcome of the court case. Chauvin was found guilty of two counts of murder and one of manslaughter.
Philonise Floyd, George's brother, shared that the overwhelming emotion that he experienced when the officer was convicted of murder was a relief as the journey toward justice was not an easy one.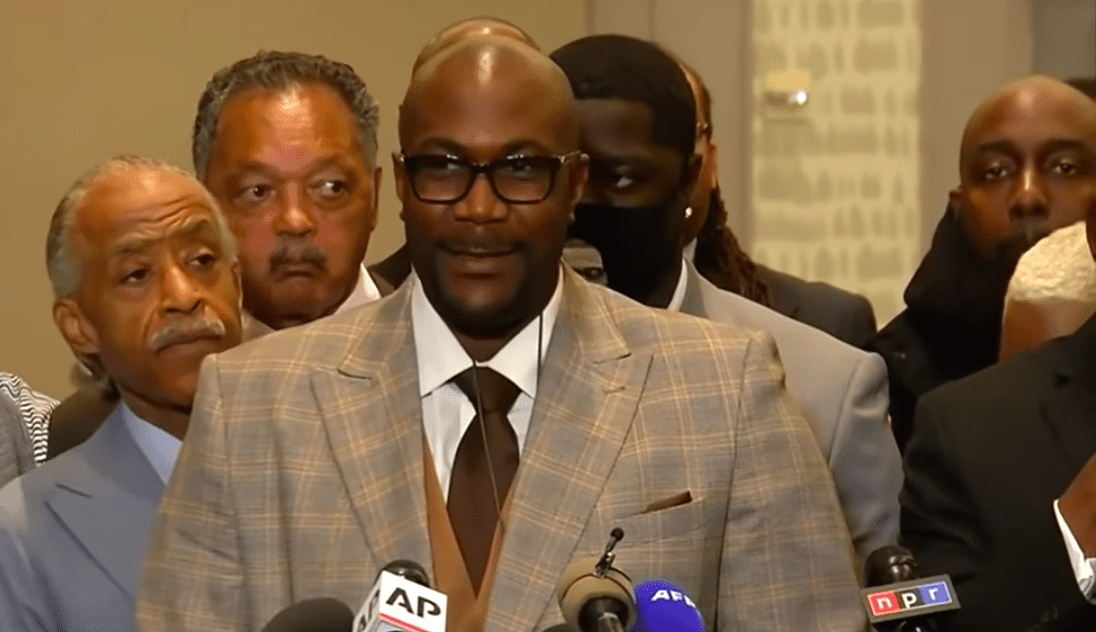 FAITH FOR JUSTICE
Surrounded by family members, all still grieving the loss of George, Philonise spoke at the press conference held after the jury's decision was made public. George's sibling became emotional as he shared: 
"I feel relieved today that I finally have the opportunity for getting some sleep. A lot of days, I prayed and I hoped and I was speaking everything into existence." 
Philonise also opened up about the long and difficult journey that the victim's loved ones had to endure before getting justice for Floyd, which spanned over less than 12 months. 
DRAWING PARALLELS
Philonise was also sure to mention Emmett Till, who was murdered under very similar circumstances in 1955. George's younger brother drew a parallel between the two men and their deaths, saying that Till was the first George Floyd. 
The former president took to Twitter to say that he agreed with the jury's decision but that there was still plenty of work to be done.
This is not the first time that the Floyd brother has reflected on the similarities between George and Till's murders. He sat down with Till's cousin, Deborah Watts, for a CNN special to discuss the relationship between the two. 
George Floyd's brother Philonise says Emmett Till was "the first George Floyd"

"Today, you have the cameras all around the world to see and show what happened to my brother. It was a motion picture. The world's seen his life been extinguished, and I could do nothing but watch" pic.twitter.com/HTpi0xGBFq

— CBS News (@CBSNews) April 20, 2021
  GEORGE'S GIRLFRIEND
Philonise wasn't the only loved one who spoke out after the conviction was announced. 46-year-old George's girlfriend, Courteney Ross, also shared her thoughts. She said: 
"There's going to be change in the future, and we still have a lot of reparations to make from the past so cases need to be re-opened and we need to re-examine them."
Ross said that she was unable to watch most of the evidence provided in court as it was too much to relive the death of her boyfriend over and over again. She also testified in court, providing an inside perspective into who George was. 
George Floyd's brother broke down as he testified in Derek Chauvin's murder trial.

Philonise Floyd described his older brother's life and their shared memories. He said George had an unbreakable bond with his mother. "I miss both of them," the younger brother said. pic.twitter.com/zX4St6sOHv

— AJ+ (@ajplus) April 13, 2021
CELEBRITIES ' REACTIONS
A long list of celebrities and A-listers have also rallied to stand behind Chauvin's conviction. NBA Commissioner Adam Silver, Minnesota Gov. Tim Walz, Cardi B, and Barack Obama were amongst those that shared their thoughts. 
The former president took to Twitter to say that he agreed with the jury's decision but that there was still plenty of work to be done in the days to come and that the Obama family would work together with those who stood for justice. 
Today, a jury did the right thing. But true justice requires much more. Michelle and I send our prayers to the Floyd family, and we stand with all those who are committed to guaranteeing every American the full measure of justice that George and so many others have been denied. pic.twitter.com/mihZQHqACV

— Barack Obama (@BarackObama) April 20, 2021
Oprah Winfrey also used her platform, which includes 19 million Instagram followers, to share her elation over Chavin being found guilty of all of the charges made against him. 
The television show host posted a picture of George and shared how emotional she was as she heard the verdicts read aloud. Oprah expressed her gratitude for justice being carried out.