Staffordshire Terrier Rescues Pomeranian from a Pool after It Spent 34 Minutes in the Water
Toy Pomeranian Chucky had a near-drowning experience, but luckily, he had his fellow furry friend, Jessie, nearby to pull him out of the pool. 
Jessie, a seven-year-old Staffordshire bull terrier, is a hero in her owners' eyes after she pulled thirteen-year-old Chucky out of the pool. Chucky was flailing in the water for more than half an hour until Jessie came to the rescue. 
Jessie and Chucky's owners, Byron Thanarayen and his wife Melissa, are extra thankful that both of the pups are okay after the ordeal, saying how proud they are of their Staffordshire terrier.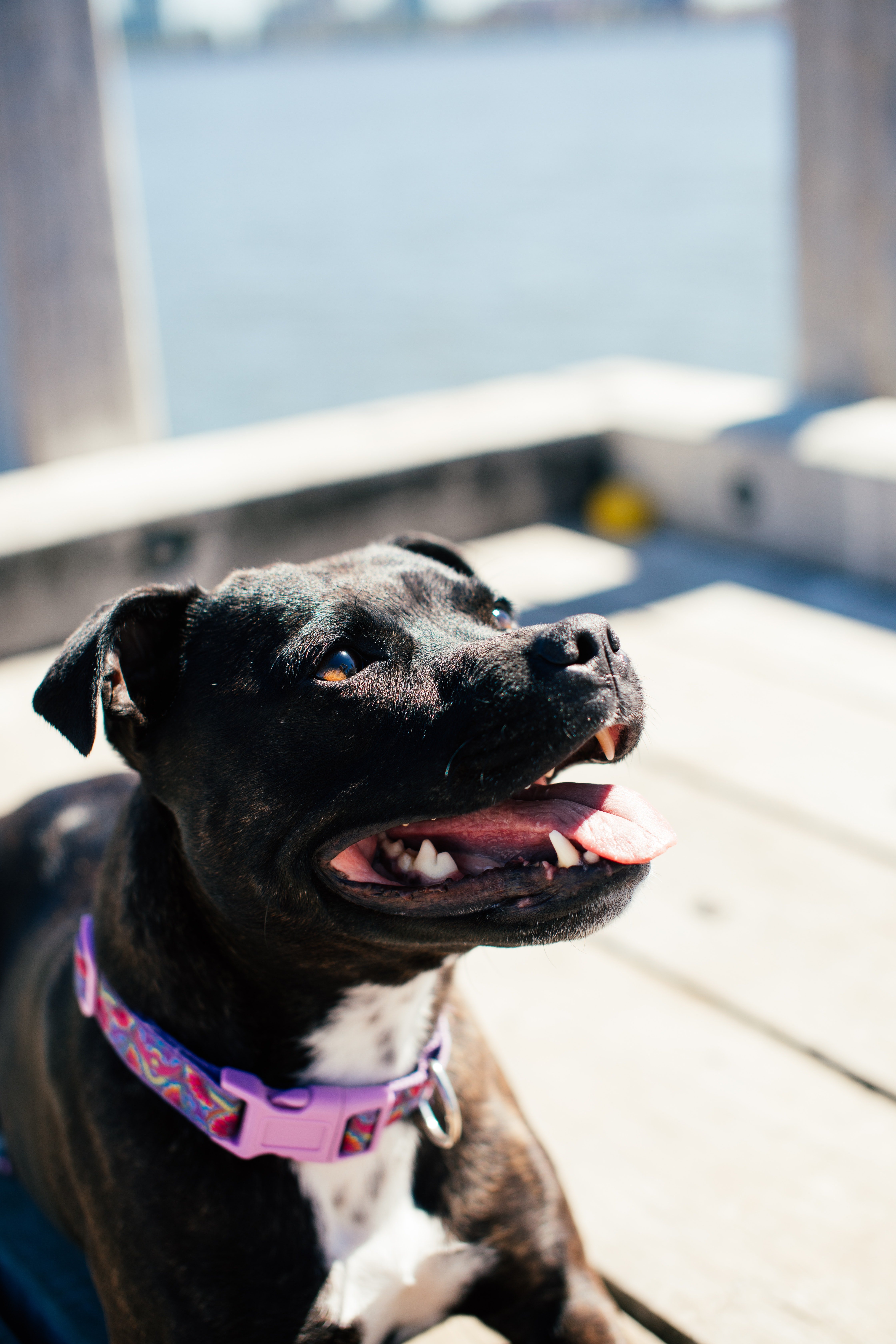 JESSIE TO THE RESCUE
A video captured the entire incident showing little Chucky misstepping at the edge of the pool and falling in. A few moments later, Jessie appears on the scene, but it takes more than thirty minutes for the bigger dog to get Chucky out of the water. 
The Thanarayens, who live in Johannesburg, South Africa, only saw what happened when they reviewed the footage captured by the camera in their backyard. Byron shared the following: 
"We still struggle to watch that video today, just thinking of what could have happened if Jessie was not there.I'm really proud of her, considering she is the youngest."
COVERING THE POOL
Jessie and Chucky's owners are once again reminded of how important it is to cover the pool when they are not there to ensure that the pooches are safe around the water. 
Astro, an American pit bull terrier received an award from the Texas Fire Department after he saved his owner's life. 
Byron shared that both the Staffordshire terrier and Pomeranian know how to swim, but little Chucky doesn't have the strength to pull himself out of the pool alone; hence Jessie had to come to his rescue. 
A man's best friend 🙌! Fernando Montes de Oca is thanking his 3-year-old bull terrier Rocky for his second chance at life. https://t.co/ZDv2skKAz9

— WFAA (@wfaa) April 17, 2021
LOOKING FOR CLUES
Jessie's heroic acts were only discovered because when Byron and Melissa returned, they saw that the little furry dog was wet from head to toe with no clues explaining why he was drenched. Byron revealed: 
"We tried to look for clues as to where he could have wet his head. We thought maybe he dipped his head in the water but there was no mess in the house."
Therefore the couple turned to their backyard's CCTV footage where they saw the traumatic incident that almost cost Chucky's life and the special moment that the bigger dog pulled Chucky out. 
Dog Saves Her Tiny Canine Friend from Drowning in Owner's Swimming Pool: 'Really Proud of Her' https://t.co/TaSjqlTLZC

— AnimalWarriorsGlobal (@A_W_Global) April 20, 2021
ANOTHER HERO
The South African family isn't the only one with a story about great dogs doing amazing things. Astro, an American pit bull terrier, received an award from the Texas Fire Department after saving his owner's life. 
When Astro saw that his owner was in trouble, he ran to the nearest neighbor to get their attention. Upon Astro's arrival, the neighbor realized there was a medical emergency and immediately dialed 911. 
"Without his help, the patient might have never been found." https://t.co/k8Fwl3IeUk

— Southern Living (@Southern_Living) April 20, 2021
The pit bull's loyalty towards his owner stretched so far that he even wanted to ride along in the ambulance to ensure that everything was alright. 
The pit bull's owner, Bertha Martinez, revealed that Astro was an adopted family member and that they had never thought the dog would go to such lengths to make sure that they were okay.