Queen Elizabeth Thanks People for Sending Birthday Wishes & Support After Prince Philip's Death
Queen Elizabeth II released a heartfelt statement thanking people for their lovely wishes on her 95th birthday and the immense support they offered her after Prince Philip's passing. 
Queen Elizabeth is thanking her subjects for the love they have shown her these past days. Hours ago, she released a statement acknowledging the birthday wishes and condolence messages for Prince Philip, writing: 
"I have, on the occasion of my 95th birthday today, received many messages of good wishes, which I very much appreciate."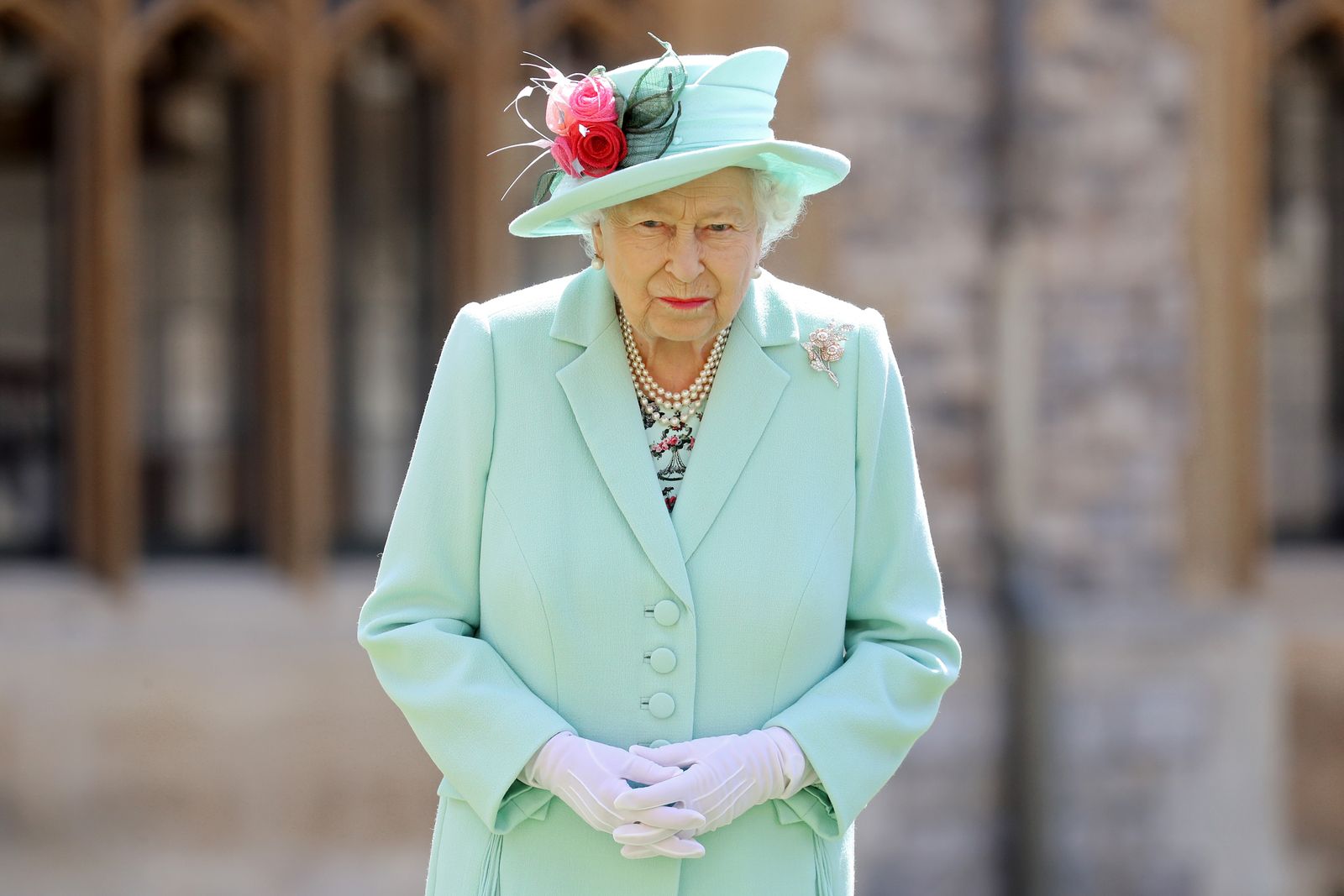 Her Majesty noted that while the royal family was deep in mourning following Prince Philip's death, they have drawn comfort from several tributes paid to the Duke of Edinburgh's life from all over the world.
The monarch continued, noting that she and the rest of the royal family appreciated everyone for the "support and kindness" shown to them amid the tough period. The Queen stated that they remain deeply touched by the love received.
She concluded, revealing that the outpouring of affection reminds her of Prince Prince's extraordinary life and the impactful legacy he left behind. The Queen signed the statement, "Elizabeth R."
Unfortunately, the Queen experienced another devastating loss on the same day of her husband's funeral.
The Queen turned 95 today, four days after saying a final goodbye to her beloved husband. While there were plans for a low-key celebration, Prince Philip's death meant there would be no public commemoration of the day.
This is the first time in almost eight decades that the monarch has marked a huge milestone like her birthday without Prince Philip by her side. Royal commentators believe this will mean a somber tone for her birthday in the coming years.
After his passing on April 9, Prince Philip was laid to rest in a scaled-down ceremony on Saturday, April 17, at St George's Chapel. The emotional service saw the Queen sitting alone due to COVID-19 restrictions.
The intimate service had personalized touches incorporated by the Duke of Edinburgh. He chose the hymns to be sung and designed the Land Rover used to carry his coffin in the procession.
Sir Michael Oswald dies at 86 after half-century of racing service to the Queen

— Racing Post (@RacingPost) April 18, 2021
Unfortunately, the Queen experienced another devastating loss on the same day of her husband's funeral. It was reported that Sir Michael Oswald, Her Majesty's confidant, and longtime horse racing advisor, died.
Oswald was 78 years old and has served in the role for about 28 years. He became manager of the Royal Studs in 1970 and was often seen standing beside the Queen at racing events.