Mike Epps' Baby Walks In Onesie with a Fluffy Blue Collar & Matching Cuffs in a Sweet Video
Mike Epps shared the most adorable video of his one-year-old daughter Indiana Rose walking on the sidewalks, warming his fans' hearts. 
On Sunday, actor and comedian Mike Epps shared a cute video of his adorable daughter Indiana Rose on his Instagram page, melting his fans' hearts. 
The video showed Indiana clad in a black floral onesie with a fluffy blue collar and matching cuffs. She completed her look with blue shoes and flaunted her soft curly hair with a side part ponytail.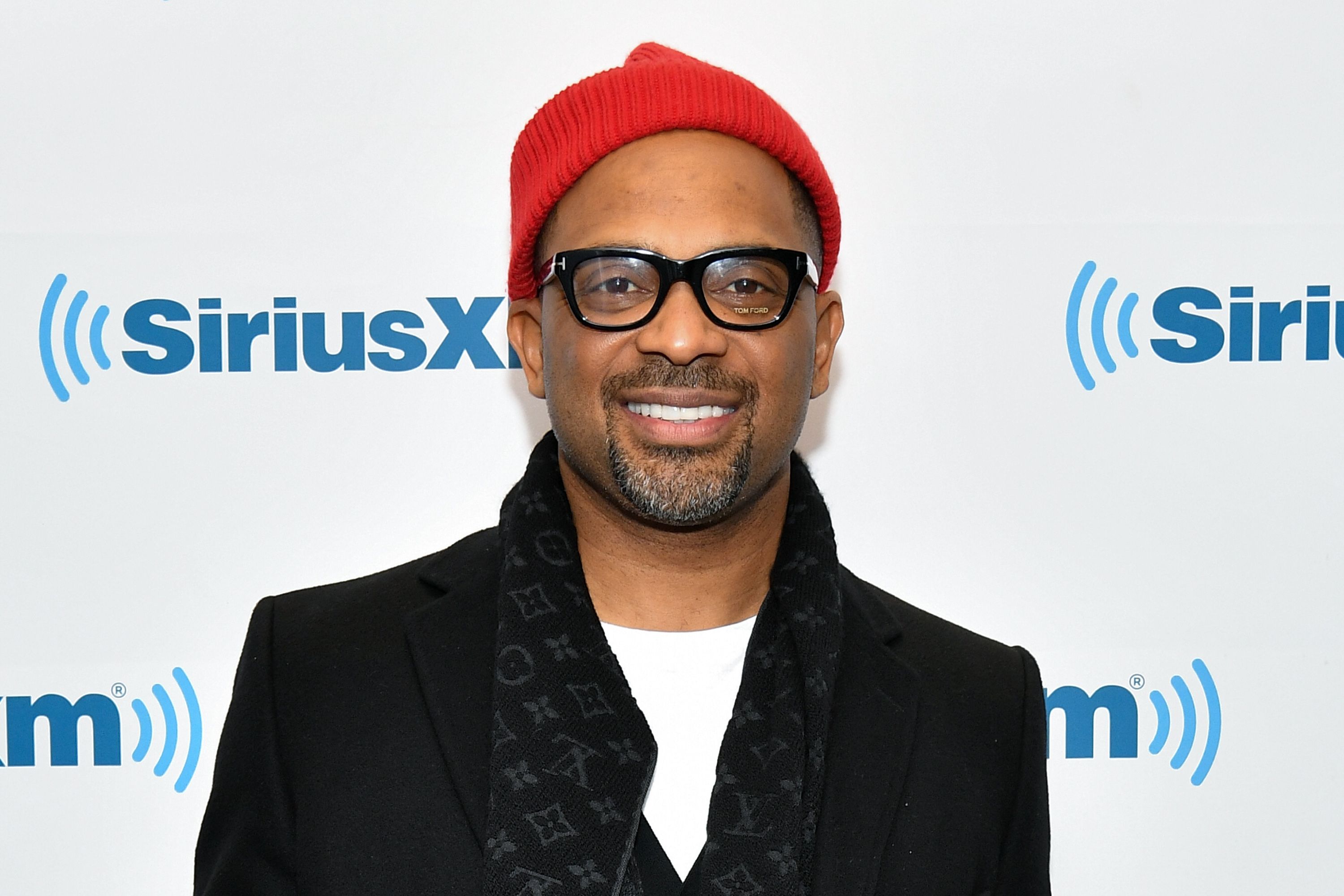 In the video, the one-year-old cutie looked happy as she walked along a sidewalk. She seemed to enjoy the attention she was getting from the camera and picked up the pace at one point, running with her little legs. 
In the post's caption, Epps joked that his adorable daughter was starring in a movie titled "Street Tough." The proud father wrote: 
"The movie "street tough" staring Indiana rose in theaters now #shegonegiveemdablues????."
Many of the comedian's fans took turns commenting on the post. One fan noted Indiana was killing them softly as she usually does, while another fan said the little tot looked adorable.  The video showed how much she has grown since her birth on March 12, 2020.
In 2016, the "Dolemite" star graduated from high school at 45, fulfilling a life goal.
Epps shares Indiana with his wife, Kyra Robinson. About two weeks after their daughter's birth, Epps took to his Instagram page to officially introduce her to his fans. He shared a cute video, giving a first look at the newborn. 
In the video, Indiana was dressed in pink. She looked around her and rolled her eyes at a point, which her father mentioned in the caption to the post, writing:
"Allow us to introduce to you our newest addition to the family........INDIANA ROSE EPPS she rollin her eyes all ready ?❤️❤️❤️❤️ we are so greatful God thank you for a healthy baby!"
While it is too early to tell if Indiana will go on to follow in her father's footsteps in the comedy and film industry, the earliest signs show that she is a star in the making. 
Meanwhile, another little tot in the Epps clan with the makings of a star is his granddaughter, Skylar. She outshined him when she made her comedy stage debut, telling a hilarious knock-knock joke that earned her more laughs than her grandpa. 
Epps has made a name for himself in Hollywood and comedy. Despite his enormous success, he still knows the value of getting an education. In 2016, the "Dolemite" star graduated from high school at 45, fulfilling a life goal after not doing so earlier in his life. 
Following his graduation, the 50-year-old actor expressed delight at finally graduating and urged young people not to stop at high school but get as many degrees as they can.