Venus Williams Puts Her Toned Legs on Display in a Mint Color Skirt That Matches Her Braids
Iconic tennis star Venus Williams looked dazzling in a new picture on her Instagram page showing her perfect glowing legs in a mint-colored skirt, and she killed it. 
Over the years, Venus Williams has been one of the tennis icons who have kept the fans wanting more with her outstanding performance on the court and her zealousness off it.
Williams doesn't only have a flair for the court but also an amazing top-notch fashion sense following various pictures posted on her Instagram page.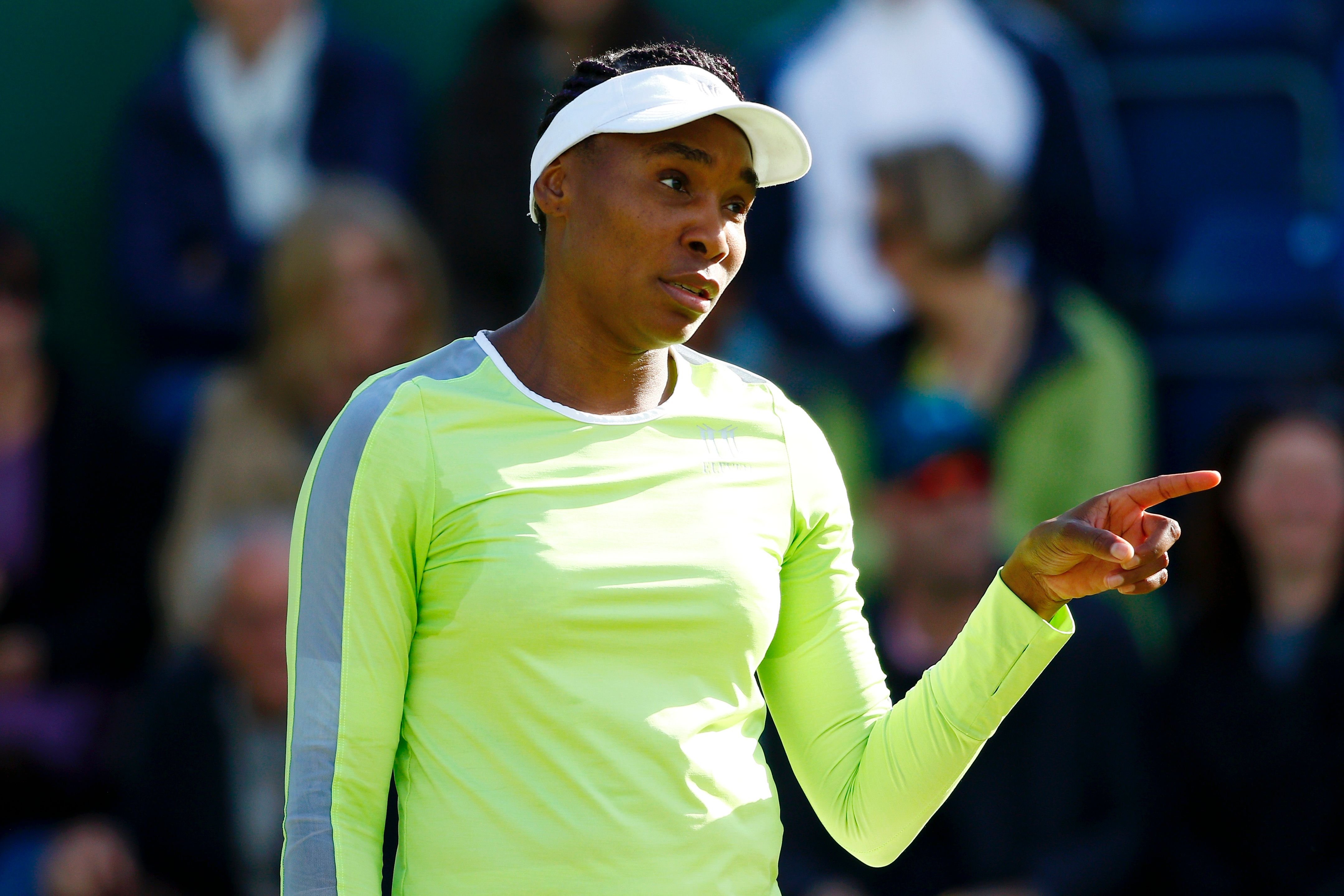 Recently, Williams took to Instagram, where she shared with her thousands of followers a simple but classic picture of herself looking gorgeous.
The star was glowing in a black tank top she wore over a mint-colored skirt which perfectly matched her braids, topping it off with a well-fitted pair of sneakers while clinging to a racket.
The 40-year-old exposed her perfectly sleek thighs radiating in the brightness of the day, smiling beautifully at the camera while the bright blue sky stood above her head. 
A few moments after the post was shared, fans trooped into the comment section, issuing nothing but complimentary words to the 16-time Grand Slam winner. 
Williams is suffering from Sjogren's Syndrome which affects her joints and muscles.
One fan said she looked really beautiful and couldn't wait to see her play soon, while another follower tagged her as gorgeous. A third follower wished her a speedy recovery following her ankle and knee injury. 
The resilience and strong will to keep playing is an act worthy of emulation as the tennis star is suffering from Sjogren's Syndrome which affects her joints and muscles.
For Williams, injuries are a normal occurrence, but this was one she needed to recover from. It saw her struggle to play in the Australian Open tournament leading to a 6-1 6-0 loss in the second round.
These times had not been the best for Williams. Despite the determination and efforts put in, the superstar suffered another defeat at the Miami Open.
Wearing a Wonder Woman face mask, she thought to channel all her superhero instincts into the game. Unfortunately, Zarina Diyas had the upper hand. 
Williams might be faced with the option of retirement as she approaches the later years of her life. Meanwhile, fans will keep cheering for her as they can only hope for the best.