Shannon Lee Is Bruce Lee's Only Living Child Who Carries On His Legacy— Facts about Her
Shannon Lee is an actress, martial artist, producer, and head of three companies. Apart from all that, she's the daughter of Linda Lee Cadwell and the late martial artist Bruce Lee.
Born in Santa Monica in April 1969, Shannon was raised between Los Angeles and Hong Kong before her family finally settled down in LA in 1974, only one year after her dad died.
On July 20, 1973, Bruce passed away at the age of 32 due to unexpected brain edema caused by an unusual reaction to a prescription painkiller he had been taking for a back injury.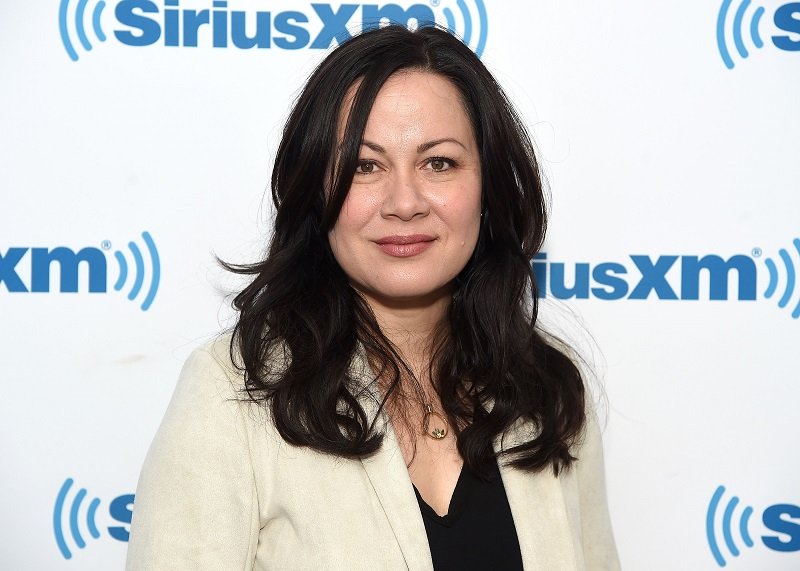 SHANNON LEE AFTER BRUCE'S DEATH
Before Bruce passed, Shannon and her older brother Brandon used to train with him. She once admitted he'd have them punch, kick, break boards, and wrestle around with him.
Following Bruce's death, they shied away from martial arts as keeping up with training felt "like a lot." They just wanted to feel like "normal kids" and not worry much about it, so they would practice other sports.
When Brandon was about 17 or 18 years old, he started training again, diving deep in Jeet Kune Do (JKD), Thai boxing, and Muay-Thai. According to Shannon, Brandon was athletic and "extremely coordinated."
Brandon got better in his craft as time went by and started working as a fight choreographer in the entertainment industry. Unfortunately, he died very young – even younger than his dad.
In 1993, Bruce Lee's son was accidentally killed while filming "The Crow." He was only 28 years old. Brandon was fatally shot by a gun that supposedly had only blanks but somehow was loaded with a live round.
SHANNON LEE'S MARTIAL ARTS' CAREER
Bruce's daughter only got involved in martial arts in her early 20s. Like her brother, she started training in JKD, and it was a "natural progression" from that point on.
Shannon confessed that becoming a martial artist felt like something she needed to do. Studying Bruce's art and understanding the activity he was so passionate about was a part of her heritage and another way to know her late dad better.
As per Shannon's career in the entertainment industry, she made her acting debut in the 1993 movie "Dragon: The Bruce Lee Story." She also appeared in "Blade," "Lessons for an Assassin," and "The Mancode."
Shannon said [Quentin Tarantino] should either "shut up" or apologize.
She's also been working as a TV producer since the late 2000s. She debuted as an executive producer in 2008 in the action TV series "Li Xiao Long chuan qi."
If that wasn't enough, Shannon Lee is in charge of her dad's estate, is the CEO of Bruce Lee Enterprises and Leeway Media Group, the President of the Bruce Lee Foundation, and has a daughter named Wren.
SHANNON ON QUENTIN TARANTINO
In "Once Upon a Time in Hollywood," Bruce Lee was portrayed as a cocky person. According to the film's writer and director Quentin Tarantino, the late martial artist was "kind of an arrogant guy."
The famous director also said that Brad Pitt's character, Cliff, "maybe could" beat Bruce up in a fight. About her father's portrayal in the film and what Tarantino said about him, Shannon said the director should either "shut up" or apologize.
According to the businesswoman, Tarantino contradicted himself as he "put [that Bruce is arrogant] forward as fact and, on the other hand, he wants to stay in fiction" about Cliff's possibilities of beating him up.
At the moment, Shannon Lee is working on two different projects, "Little Dragon," a dramatization of Bruce Lee's early years, and "The Bruce Lee Project," a reality-TV competition show based on the late martial artist.