Porsha Williams Puts Her Curves on Display in Gorgeous Snaps Wearing a Skintight Silver Dress
"The Real Housewives of Atlanta" star Porsha Williams shined bright in a stunning silver dress that accentuated her slim waist and perfect figure. 
One of the most fashionable figures on "The Real Housewives of Atlanta" TV series, Porsha Williams, was extra glamorous in her recent Instagram pictures.
The stunning six photos showed the 39-year-old reality star clad in a long-sleeved and skin-tight silver dress that highlighted her narrow waistline and toned physique.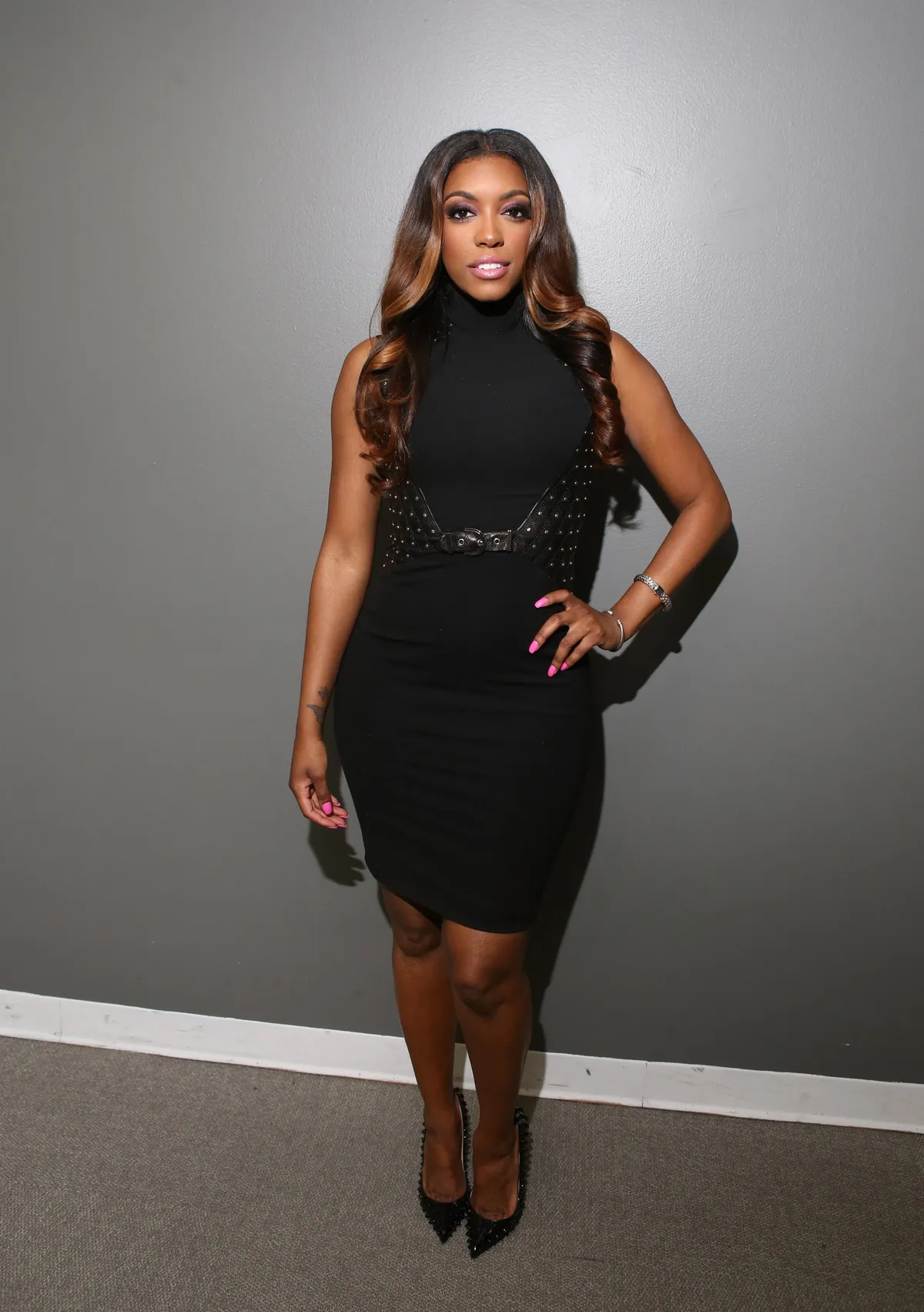 She added large silver hoop earrings and other gorgeous accessories to her already elegant outfit, which featured long strings attached to the ends of its sleeves. 
Every detail of her shiny ensemble exuded class. Her dramatic makeup and striking hairstyle made her look mesmerizing. One awestruck fan commented:
"This whole look. 🔥🔥👏🏾"
Williams seems to have a penchant for tight dresses. Before nailing the silver outfit, she showed off her quarantine weight while dancing in an orange body-hugging dress last January.
The quarantine period prompted many people, including Williams, to change certain eating habits. In her case, the reality star switched to a vegan lifestyle. 
With her healthier lifestyle, she proudly revealed she lost ten pounds. The "Dish Nation" star called herself a "born-again vegan," as she attempted the same lifestyle in 2017 but failed. 
While steering herself back to being vegan, Williams is also trying to navigate a non-romantic route with her ex-fiance Dennis McKinley. During a heart-to-heart exchange, Williams told him she's tired and wants to move on.
Williams dated McKinley for a year before becoming engaged to him in September 2018, two months after she learned she was pregnant with their daughter, Pilar Jhena. But their relationship ended in late 2019 after McKinley admitted to being unfaithful to her.
McKinley cheated on Williams while she was pregnant with their daughter. He explained that her pregnancy turned him off sexually and it worsened when she battled with postpartum depression.
The couple reportedly rekindled their relationship shortly after, but in June 2020, they separated again. Five months passed before Williams confirmed she was single. 
Despite their fractured relationship, the former couple is doing their best to communicate better with each other. McKinley wishes Williams success in her single life and happiness.
The former pair are now happily co-parenting their daughter, also called PJ. Last March, when PJ turned two, the ex-couple took turns posting birthday tributes for the little girl.