Tamron Hall's Son Moses Sits On Her Lap in a Printed Robe after His Hour-Long Surgery (Photo)
After a difficult pregnancy, Tamron Hall eventually gave birth to her son Moses, who she makes sure receives the best medical care there is. 
In a recent Instagram post, Tamron Hall shared a heartfelt post. Her son sat in a printed robe on her lap after his hour-long surgery, with his mother doting over him. 
In the photo, Moses looks down and plays with a phone while sporting a yellow robe covered in colorful cartoons. Hall appeared to be involved in a supposed game he was playing.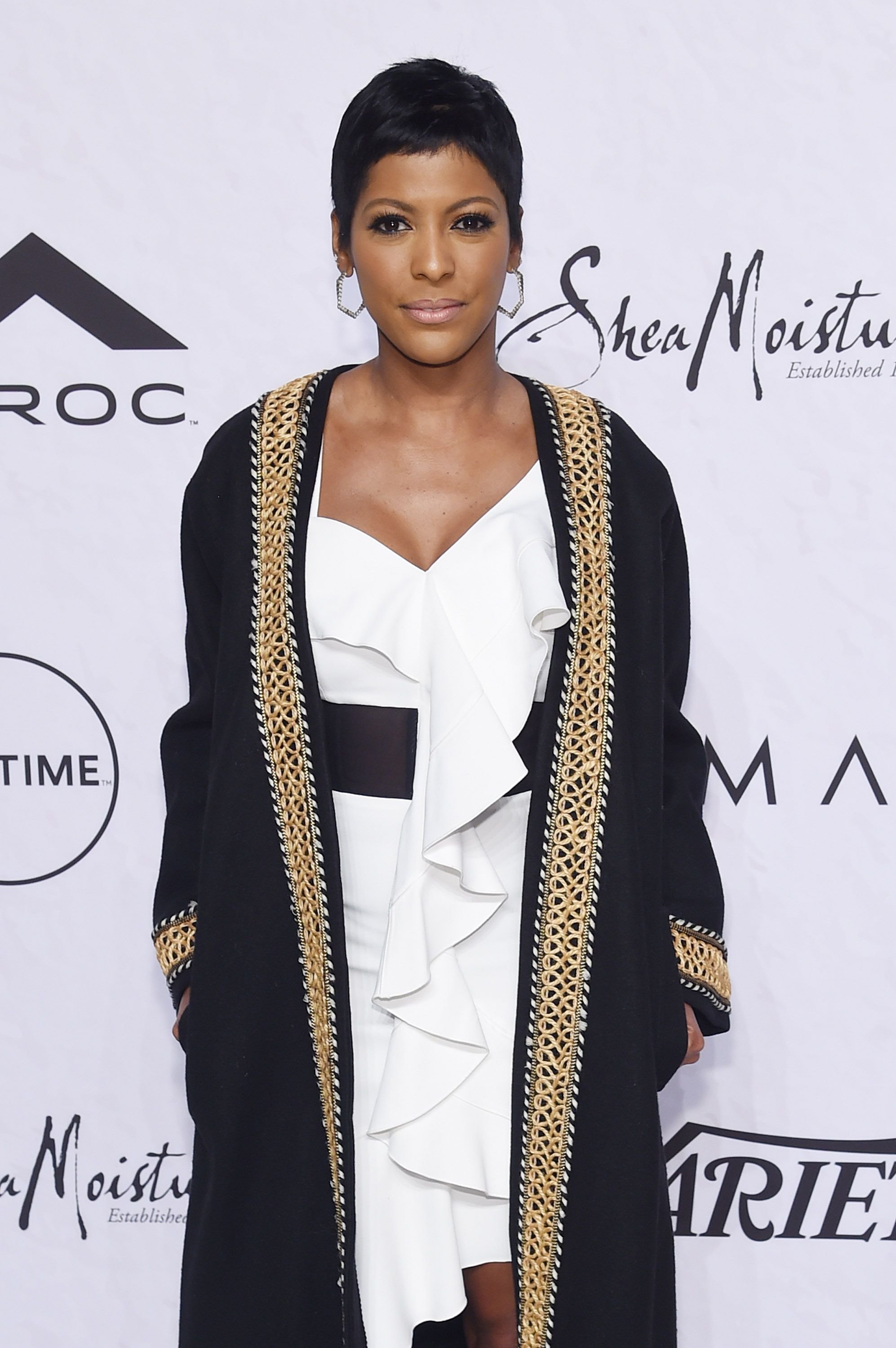 AFTER SURGERY 
Taking to her caption, she wrote that she is eternally grateful towards NYU Langone Health for their great care of her son. Carrying on, she penned: 
"After an hour-long surgery, he is doing great. Thank God!"
She also expressed how difficult the experience had been for her. However, the pediatric team's professionalism towards Moses and the other children calmed her. 
UPCOMING CELEBRATIONS
Hall appeared elated in the caption, stating that they could go home soon as Moses was only facing one last check-up. Excitedly, she announced that her little boy was turning 2 years old. 
Hall has expressed her desire to have a second child.
Fans and followers absolutely adored the post, streaming into the comment section to dote on the little one and the relationship between mother and son. The post received around 67,000 likes in total. 
A TERRIFIED MOTHER  
When Hall was initially pregnant with Moses, she was hesitant to break the news to anyone due to the idea she might lose her baby at 48 years old. She spoke about this, expressing: 
"I was terrified I would lose this baby and I would have to go back and tell everyone."
She explained that her doctor was quite supportive. He allegedly told her that she was in control of her pregnancy and she could tell whoever she wanted to about the pregnancy when she was ready. 
A SECOND CHILD? 
Steve Greener is the father of Moses and Hall's husband. They initially met in 2017 and got married two years later, with Hall falling pregnant that same year in April. 
In terms of them conceiving another baby, Hall has expressed her desire to have a second child. However, she is considering the path of surrogacy. 
Of course, Hall and Greener have to make time for each other outside of looking after Moses and thinking about conceiving another child. The two lovebirds had an incredible Valentine's earlier this year. 
In a cute picture dedicated to her husband on Valentine's Day, Hall said she would be cooking oxtail for dinner. She also said that Greener is a partner who helps her get through the hard times in life.