Esquire: John Travolta Reveals Heartbreaking Experience Mourning Kelly Preston after Her Death
"Grease" star John Travolta opened up about his personal experience of mourning after his wife Kelly Preston passed away in 2020. 
For Esquire Spain's May issue, John Travolta revealed his experience with mourning a loved one. The "Saturday Night Fever" star lost his wife, actress Kelly Preston, in 2020 and lost their son, Jett, in 2009. 
Preston passed away in July 2020 at age 57 from breast cancer. A family rep at the time shared that she had decided to keep her diagnosis private while she underwent medical treatment and was supported by her family and close friends.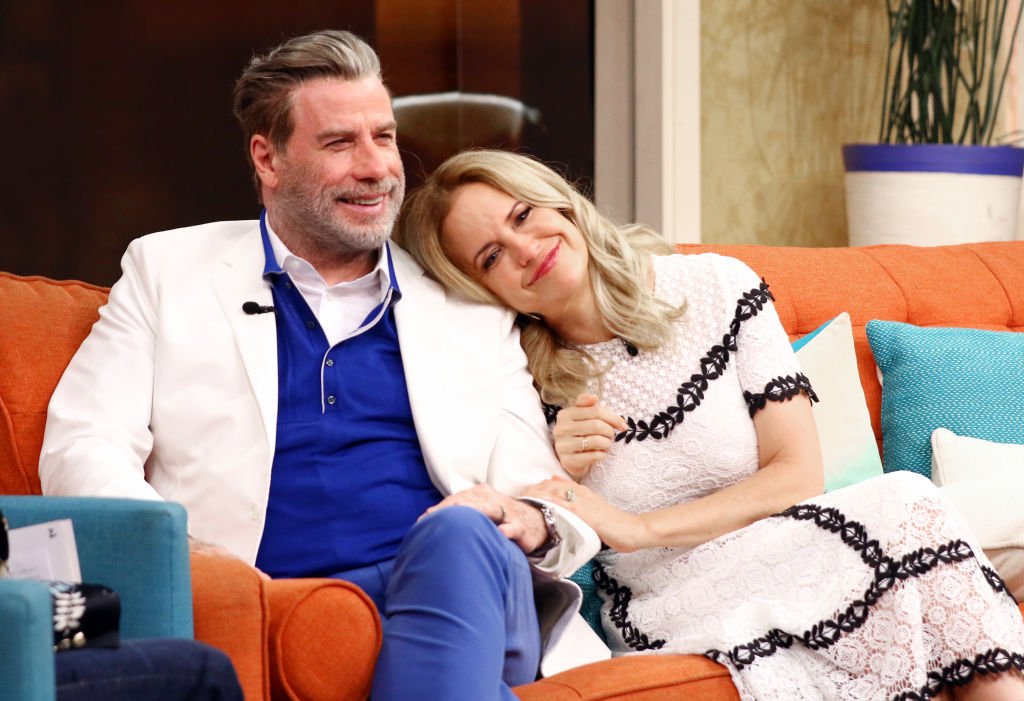 The couple's relationship was clouded with tragedy and heartbreak as they lost their eldest son, Jett, in January 2009. He had suffered a seizure at a Bahamas holiday home.
Travolta opened up about his views on mourning as he explained that he has learned that mourning a loved one is a personal experience, and experiencing one's own journey is healing, as he revealed:
"I have learned that mourning someone, mourning, is personal. Mourning is individual and experiencing your own journey is what can lead to healing."
Travolta added that to help someone else through their own grief is to allow them to experience their own mourning and to not complicate their personal feelings with your own. 
He spoke of what makes a person's legacy as he shared that what someone leaves behind in other people becomes their legacy. Travolta added that life was movement and a journey.
It marked the first time Travolta would have celebrated his son's life without his loving wife.
The "Hairspray" actor shared how he moves forward with his grief. He revealed that he tried to get to the part of life that he enjoys, such as experiencing the joy he gets from dancing, music, and other people. 
Of course, Travolta's children are a big part of his life too. Preston and Travolta have two other children, Ella, 21, and Ben, who is almost 10. He explained to Esquire that he would try to do what he can for his children and their future:
"I will ensure the future of my children, help them with what they want to do with their lives. "
He has helped his daughter will her films and teaching her about the industry, while he hopes to help Ben evolve into what he wants to be as he still has his whole life ahead of him.
There is no doubt the Travolta's children are his world. Recently he paid tribute to Jett this April, on what would have been his 29th birthday. He shared a black and white father and son photo to mark the occasion. 
It marked the first time Travolta would have celebrated his son's life without his loving wife. Jett's sister also honored him on his birthday with a back and white throwback photo of the two siblings as young children.
Ben and Ella make regular appearances on their famous dad's Instagram page. Recently Travolta shared a gorgeous photo of Ella to wish her for a 21st, and he shared a photo of Ben with his new pet cat.