Angela Bassett Opens Up about the Different Parenting Styles between Her & Husband Courtney B Vance
During an appearance on "The Late Late Show with James Corden," actress Angela Bassett shed light on how she and her actor husband, Courtney B. Vance, parent their kids.
When it comes to parenting, Angela Bassett and her husband, Courtney B. Vance, are opposites. She explained their parenting styles during her appearance on Tuesday's episode of "The Late Late Show with James Corden." 
Bassett revealed her husband is consistent in how he parents their 15-year-old twins, Bronwyn and Slater. She explained that he could be many miles away from home and still get their kids to hop to it.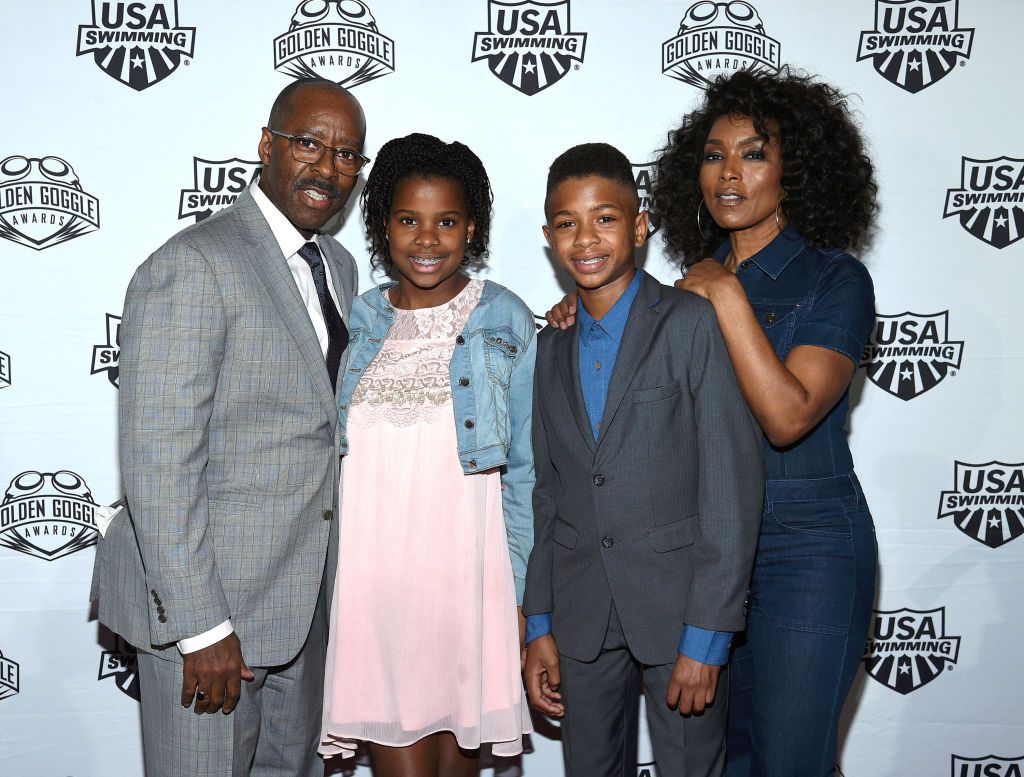 On the other hand, Bassett is not as tough as her husband when it comes to parenting. She confessed that even when she is 25 feet away from her kids, she either has to guilt-trip them, pull things away, or leave the room. 
Sometimes, Bassett throws her hands up and goes to her corner, trying to think of another way to get her kids to do what they know they need to do. Bassett also insisted she is "the good cop" to her son and daughter, saying: 
"I tell them, 'I am your good time, so you don't wanna mess with me.'"
Being a mom comes naturally to Bassett as she does not have to try hard when it comes to bringing her kids up. Bronwyn and Slater are independent, just like their mom, which she instilled in them when they were young. 
She previously revealed she gives them tough love and had them making up their beds at 18 months. The actress also said her kids are used to doing the right thing. 
Bassett has much experience as a mom and is the origin of many thoughtful parenting quotes.
Bassett and Vance have been married for 25 years and are successful stars in Hollywood. Basset currently stars in Fox's "9-1-1," while her husband stars in HBO's "Lovecraft Country." 
Despite their successful careers in Hollywood, Bassett previously revealed she is nudging Bronwyn and Slater into a musical path following their positive responses to her jazz-centric Disney/Pixar film "Soul." 
She said her kids loved the movie, adding that they both play the guitar and have little musical interest which she drills into them and insists upon. 
The "Black Panther" actress also said she thought her children would not love "Soul" because it is jazz but was surprised when they did, adding that they got many themes and ideas from it and appreciated it. 
Bassett has much experience as a mom and is the origin of many thoughtful parenting quotes. One of her famous quotes is about finding balance as a parent. 
She admitted that it is hard not to focus all of one's attention on the kids, but one had to become adept at balancing dreams, hopes, and desires and raising the kids to avoid losing one's self or relationship in the process.