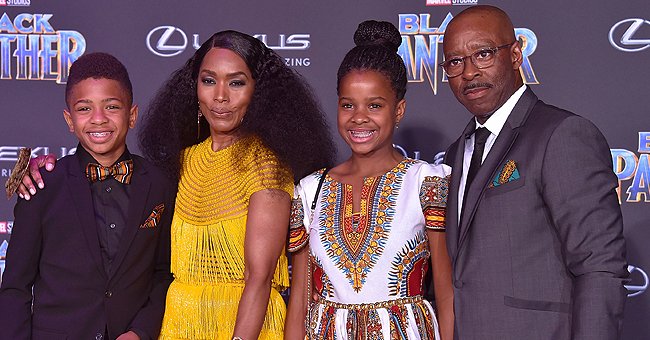 Shutterstock
Angela Bassett Reveals How She Feels about Her Twin Teenagers Having an Interest in Music
In a recent interview, Angela Bassett opened up on how she feels about her teenage twins Bronwyn and Slater's interest in music and revealed that she drilled it into them.
Actress Angela Bassett is excited that her kids are showing interest in musicals and revealed she is the one driving the nail of musical passion into her twin teenagers Bronwyn and Slater.
The 62-year-old actress stopped by for a little chat during E! 's red carpet coverage before the 2021 Golden Globes. She opened up on how her 15-year-olds loved her movie "Soul," which went on to win the award for best animated feature.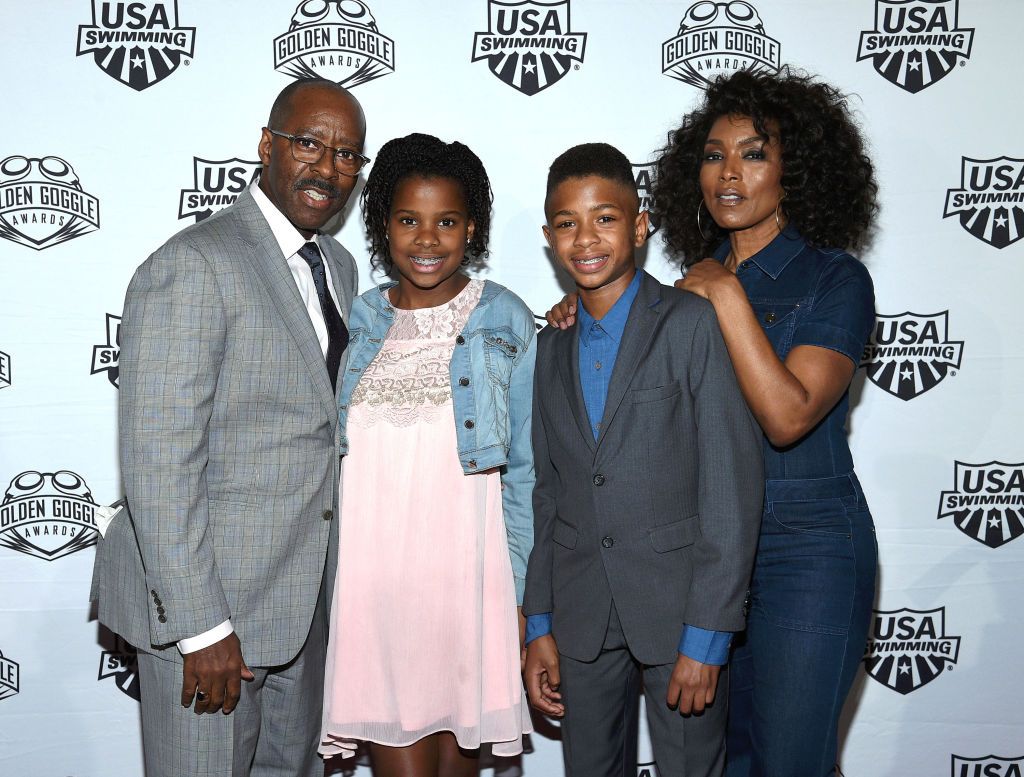 Courtney B. Vance, Bronwyn Vance, Slater Vance and Angela Bassett at the 2017 USA Swimming Golden Goggle Awards at J.W. Marriott at L.A. Live on November 19, 2017 | Photo: Getty Images
Bassett said with obvious pride that her kids loved the jazz-centric film. Their love for the movie could be because of their passion and interest in music which Bassett claimed to have driven into them.
The 62-year-old remarked that Bronwyn and Slater, whom she shares with husband Courtney B. Vance, play the piano, guitar, and rap. Bassett said she had doubts if they would love the movie since it is jazz, but it turned out that they did.
Although Bassett and her kids share a close bond, she reportedly revealed that they are yet to see her famous 1993 film, "What's Love Got to Do With It," which earned her an Oscar nomination.
The actress said that she does not intend to do anything to make her kids see the movie. She wants them or their friends to discover the movie so they know just how great their mom is.
The "Black Panther" star said her kids had faced racial issues since they were four years old.
Bassett has always spoken of her kids' personalities and how she raised them. The award-winning actress said she raised them to be responsible, so she does not have to force them to do anything. They already know what to do.
Despite her wealth, the 62-year-old sent her kids to public school. She noted that she went to public school and turned out to be fine. She has also raised her kids to be independent.
Bassett reportedly said her kids learned to make their beds when they were still toddlers, and she does not help them with their homework. According to the actress, her kids love to do their own thing and hang out with their friends and pals.
The "Black Panther" star said her kids had faced racial issues since they were four years old, adding it was a painful thing to witness because no parent of color would want their child to witness it.
Bassett can trust her kids to handle whatever comes their way. She trained them to stand strong. The movie star said she ensured that her son is not carried away by gender.
The 62-year-old reportedly said that she ensures her son cleans up after himself and does chores around the house. She does not want him to become lazy because he is a man.
Please fill in your e-mail so we can share with you our top stories!