'Dynasty' Star Joan Collins, 87, Praises Queen Elizabeth in a Tribute on Her 95th Birthday
TV icon Joan Collins had such kind words on social media as she took out time to share a warm tribute in honor of Queen Elizabeth's 95th birthday. 
Joan Collins' latest update on Instagram was a pleasing post that she shared to celebrate the 95th birthday of the Queen of England. Collins posted a lovely picture that could warm any heart.
The post included one photo showing a sweet moment she met the Queen at an event. The pair looked nothing short of radiant as they shared pleasantries.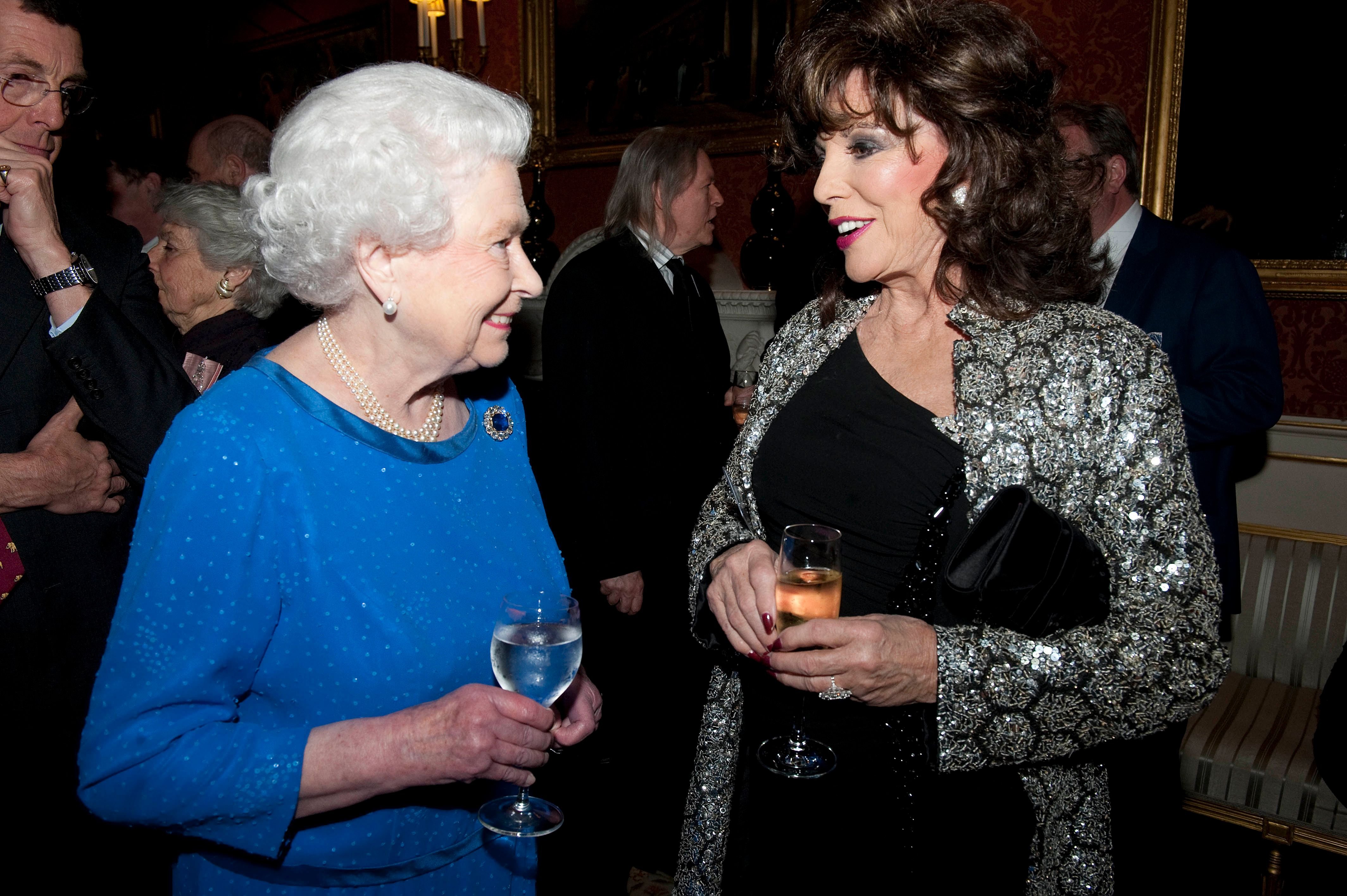 The ever-impeccable Queen Elizabeth looked regal in her blue dress with her grey hair styled in its signature coiffed style. She stretched one gloved hand to Collins, who was dressed stylishly.
[Collins] mentioned that she felt she got recognition when her looks were no longer the focal point.
The star rocked a gold-studded dress that literally lit up the room while sporting a black clutch purse. Collins wore her hair in a layered style. She and the Queen flashed a smile at each other. She addressed in her caption:
"Wishing our #indomitable #queenizabethII a #happybirthday- I've always loved meeting her @theroyalfamily."
Collins is one of the recognized dignitaries in Hollywood, and she has earned her significance with years of hard work. Once speaking about challenges she faced, the "Dynasty" actress admitted fame was not an easy feat.
The 87-year-old recalled being young and pretty as she listened to discouraging opinions. She shared that she was once told that no one took pretty actresses seriously. 
Collins was determined that this would not be her story. She shared in an interview that she felt unsupported as she built her acting profile. The actress noted that she experienced tough times. 
The award-winning actress mentioned that she felt she got recognition when her looks were no longer the focal point. Collins remembered her dad did not believe she would be relevant beyond her 20s. 
These days Collins has added more achievements to her growing list of milestones as she is currently the beloved grandmother to three adorable kids. In one of her recent Instagram posts, fans were fascinated by her family.
Collins shared a collage of pictures that showed her old-time look from 1955, and one of her granddaughter, Ava Grace's photo at 16, and many fans were awestruck as they fawned over the pair.
Just as Joan Collins paid tribute to the Queen, many have also shared their well-wishes. This comes amid the monarch's mourning period following her husband, Prince Philip's death.