Snoop Dogg's Wife Shante Broadus Looks Cute Makeup-Free Surrounded by Her 3 Adorable Grandkids
Snoop Dogg's wife Shante Broadus shared an adorable picture on her Instagram story, showing her posing makeup-free with three of her grandkids. 
There is nothing Shante Broadus enjoys doing more than spending time with her grandkids. She was on grandma duties once again in a new post on her Instagram story. 
Shante shared the most adorable snapshot, showing her posing with three of her grandchildren. In the photo, she sat on a dark brown couch.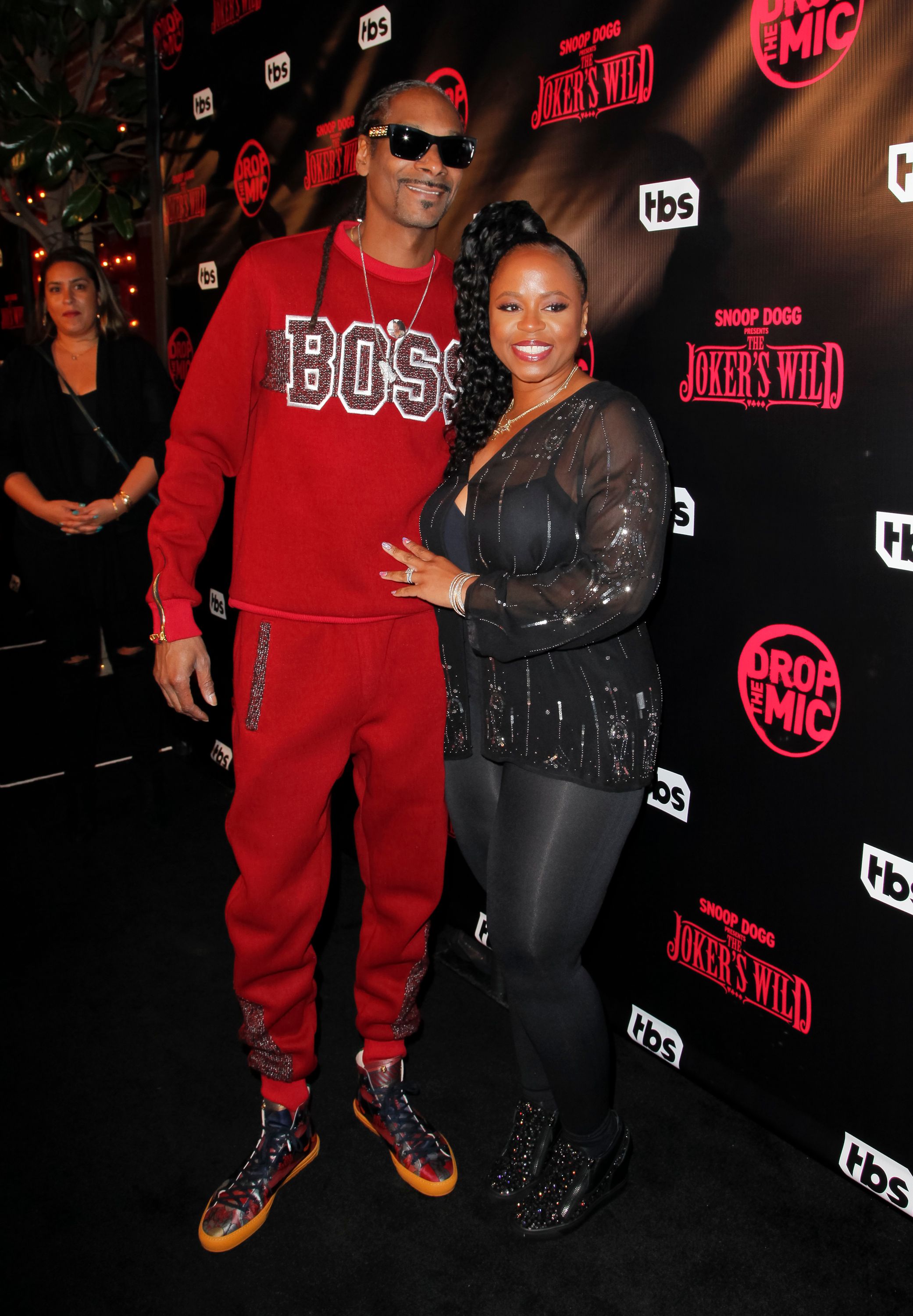 The makeup-free Shante carried her newborn granddaughter, Chateau Broadus, in her arms. The adorable baby was wrapped in a pink cloth. Shante wore a blue sweatshirt and gray floral sweatpants, which she paired with gray socks. 
Sitting beside the proud grandma was her grandson, Zion Broadus, who looked at baby Chateau with the most loving eyes, placing his hand on her face. 
Zion wore a black Nike T-shirt and gray jogger pants, which he paired with colorful socks. Chateau's older sister, Cordoba Broadus, sat on Shante's lap. 
She was clad in a green top and shorts, which she paired with dark gray socks. Cordoba seemed distracted by something or someone in the background and appeared to be getting up from her grandma's lap in the snap. 
Snoop Dogg also has another son, Julian Broadus, from an extramarital affair with Laurie Holmond.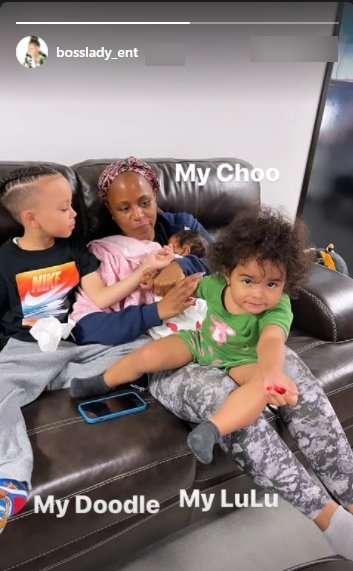 Last month, Shante proudly announced Chateau's birth in a post on her Instagram page, which was accompanied by a picture of the newborn baby crying. She captioned the post: 
"I Was Down Earlier But She Just Took All Of That Away 😍😍 My 6th GrandBaby Girl #ChateauBroaudus 😍😍 I Love You Baby Girl[...]"
Chateau is the second child and daughter of Shante and Snoop Dogg's second son, Cordell Broadus, and his partner, Phia Barragan, with Cordoba being the first. 
Meanwhile, Zion is the son of Snoop Dogg and Shante's first son, Corde Broadus. The rapper became a grandfather for the first time after Corde and his ex-girlfriend Jessica Kyzer welcomed Zion in 2015. 
Snoop Dogg and Shante also share a daughter, Cori Princess Broadus, 21, who is into music like her father. He also has another son, Julian Broadus, from an extramarital affair with Laurie Holmond. 
While Snoop Dogg is a proud father to his four children, he is also a doting grandpa and showed a glimpse of this trait when he transformed into Buzz Lightyear from the animated film "Toy Story" for Cordoba's second birthday.