Snoop Dogg Shares an Appreciation Post Hugging His Wife Shante in a Photo — See His Message
Snoop Dogg recently melted many hearts after he took to social media with an appreciation post dedicated to his longtime wife— details here.
Nobody needs to be told that Snoop Dogg adores his wife Shante Broadus; however, that does not stop the rapper from reminding his fans on social media from time to time.
A couple of days ago, the doting husband took to his Instagram page with a picture that captured him and Shante posing in matching peach-colored tees.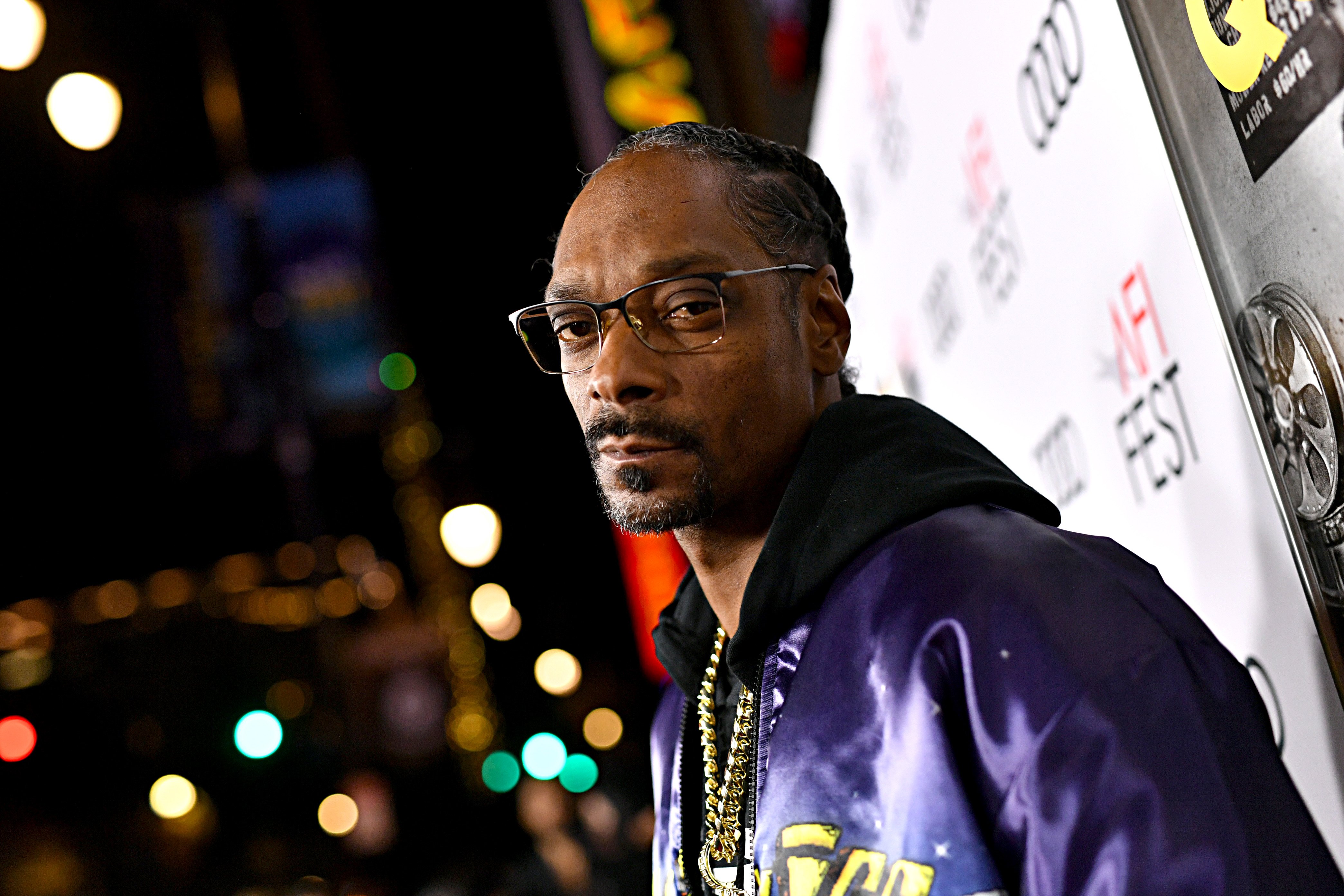 In the clip, Shante stood wearing a focused look while her husband, who had his head resting on her shoulder, reached out from behind to make the universal peace sign with his bony fingers.
The T-shirt Shante wore had the acronym "BLE" emblazoned in big, bold letters across the front. The words beneath the print revealed its full meaning— "Boss Lady Entertainment."
In his caption, Snoop tagged Shante's Instagram page and referred to her as a "Wife," "manager," "Lover," and "Friend." His fans took to the comment section to gush over the sweet couple.
Hollywood is rife with celebrity divorces, but Snoop and his wife are a testament that true love still exists, and they are regarded as marriage goals.
She revealed details about an alleged "drug-fueled sexual encounter" with Snoop.
Recently, the couple was caught on camera grooving at the party they threw for their grandchild. The footage was shared via Snoop's Instagram page, and it captured him in a Buzz Lightyear costume dancing behind Shante, who was showing off her sexy moves.
Snoop and Shante have been together for more than two decades. The beautiful entrepreneur and the talented rapper got together in high school, and even though life has thrown quite a lot of curveballs at them, they are still going strong. 
Many people are of the opinion that Snoop and Shante's marriage has stood the test of time because they met before he found fame and riches.
Their marriage almost got dissolved once when Snoop had gotten carried away with the perks of being a superstar. He filed for divorce in 2004 but later called it off after realizing that it was not God's plan.
Another time their relationship almost bit the dust was in 2019 when Celina Powell, the woman who lied about Offset getting her pregnant, revealed in a YouTube video that she and Snoop had an affair in 2018.
She revealed details about an alleged "drug-fueled sexual encounter" with Snoop. According to her, the rapper had her fly out to meet him after which they had "unprotected" intercourse.
After the news went viral, Shante shared a cryptic post about not knowing people and followed it up with an equally cryptic meme. Snoop did not verify Powell's allegations, but since their marriage is still standing even today, it is safe to say he and Shante worked things out.