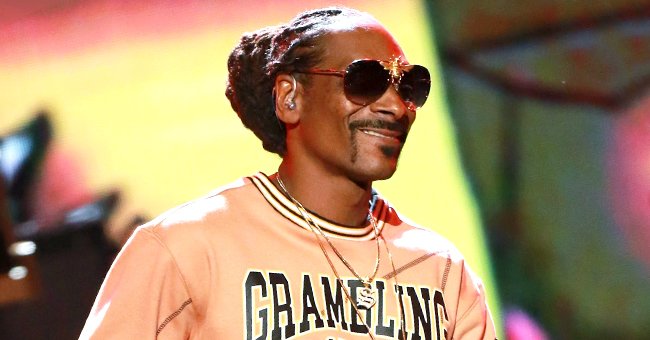 Getty Images
Snoop Dogg & His Wife Welcome Their 6th Grandchild — See First Photos of Chateau Luna Broadus
Congratulations are in order for rapper Snoop Dogg and his wife, Shante, who just welcomed their sixth grandchild, a beautiful baby girl named Chateau Luna Broadus. Check out the first photos of the precious newborn.
It's a joyous time for the Broadus household, who just welcomed their newest family member. The newborn baby girl, Chateau Luna Broadus, is the rapper Calvin "Snoop Dogg" Broadus and his wife, Shante Broadus' sixth grandchild.
The news hit social media when proud grandma Shante shared Chateau's first pics on her Instagram page to the delight of her 900k followers.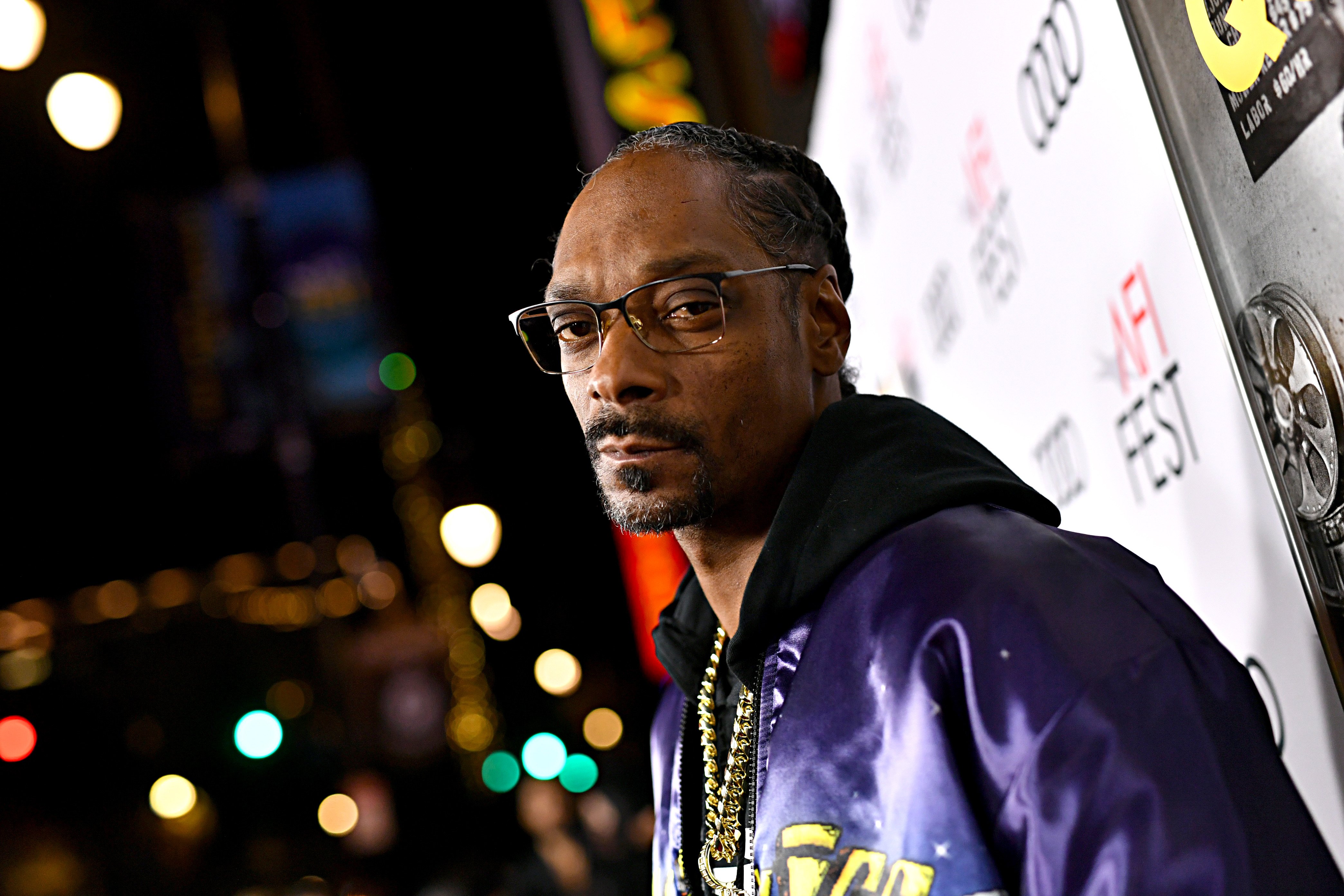 Snoop Dogg at the "Queen & Slim" premiere at the TCL Chinese Theatre on November 14, 2019 in Hollywood, California. | Source: Getty Images
WELCOMING CHATEAU LUNA BROADUS
The pic showed the newly born and unclothed Chateau lying on a white blanket with colorful bunny prints. Her full head of hair was hard to miss as she appeared to be crying with her eyes shut tightly and her mouth wide open. Shante captioned:
"I Was Down Earlier But She Just Took All Of That Away ?? My 6th GrandBaby Girl... I Love You Baby Girl Can't Wait To Hold You In My Arms."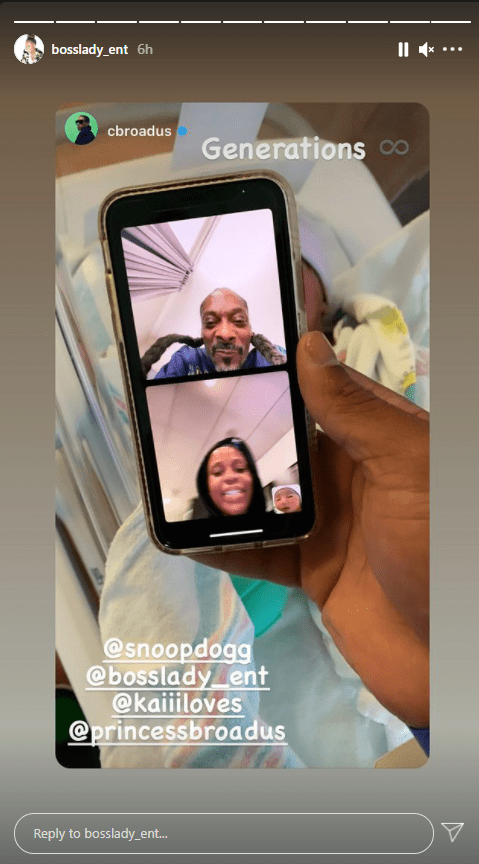 Screenshot of photo of video call between Snoop Dogg, Shante Broadus, and newborn Chateau Luna Broadus. | Source: Instagram/bosslady_en
While Shante and Snoop haven't met their grandchild in person just yet, they've already had the chance to interact with her via videocall. Their son, Cordell Broadus, shared a photo of the epic phone call on his Instagram story.
The photo showed a hand holding a phone over baby Chateau with Snoop and Shante looking through the phone at the sweet baby lying in a crib. The snap was captioned "Generations" and showed how thrilled the grandparents were.
Although they were not pictured in the call, Cordell also tagged his siblings, Corde and Cori Broadus, in the photo. The proud father also posted a shout-out to his girlfriend, Phia Barragan.
The football star acknowledged his children's mother, who he calls his "phat phat," by resharing a photo of her breastfeeding their baby, born on March 10, while in the hospital.
SNOOP AS A GRANDFATHER
Snoop was delighted to welcome Chateau to the Broadus brood, and as a seasoned grandfather, he is sure to have many tricks up his sleeve to make her feel as loved as his other grandkids.
The "Drop It Like It's Hot" rapper is quite confident in his role as a grandfather. In 2015, he told "Today" what kind of grandparent he would be. He admitted:
"I'm going to be a gullible, get-away-with-everything kind of grandpa."
THE COOLEST GRANDAD
At the time, Snoop was still a new grandparent to his eldest son Corde's first child, Zion, born in January 2015. The "Still A G Thang" rapper welcomed his first grandson with open arms and has since built a great relationship with him.
Even today, Snoop enjoys spending time with Zion, teaching him new dance skills and introducing him to hip-hop music and the classic car culture, and the five-year-old is only too happy to learn from his cool grandad.
Please fill in your e-mail so we can share with you our top stories!