Mavis Leno Takes Credit for Her and Jay Leno's Decision to Be Childless — Inside Their Family
American comedian Jay Leno and his wife Mavis Leno have enjoyed a unique marriage spanning more than three decades and are happy with their decision not to have kids. 
Hollywood has seen it all when it comes to the different love stories and marriages between celebrities, but some person's romance has found a way of standing tall through it all.
Comedian Jay Leno and his longtime wife Mavis Leno have been married for more than 35 years, and despite all odds, the couple has stuck together. The longtime lovers have also gained a reputation for their decision not to have kids.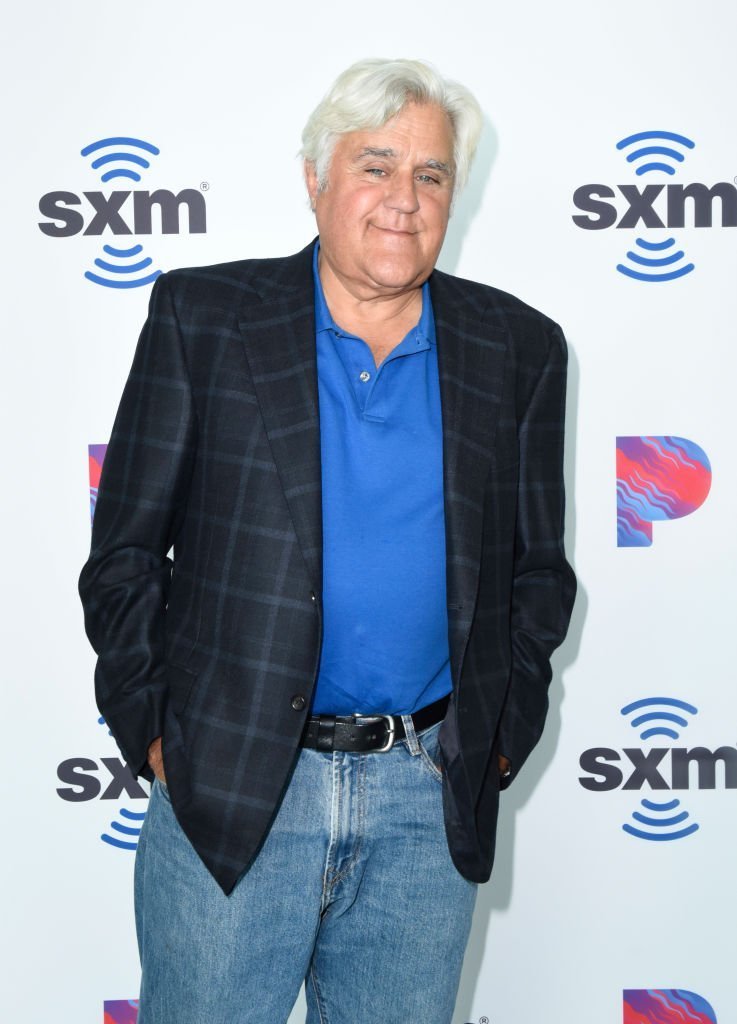 WHO IS JAY LENO'S WIFE?
Jay Leno might have a magical way of keeping his audience in awe of him and winning millions of fans to himself, but he never forgets the biggest backbone of his career and his number one fan, his wife of many years, Mavis Leno.
Aside from being Jay Leno's wife, Mavis is widely known in the world for her large heart and selfless service. The 74-year-old is a renowned philanthropist known for her different contributions to better the lives of others.
For many years, Mavis served as the chairperson of Feminist Majority Foundation, an organization that enlightens people on gender apartheid in Afghanistan.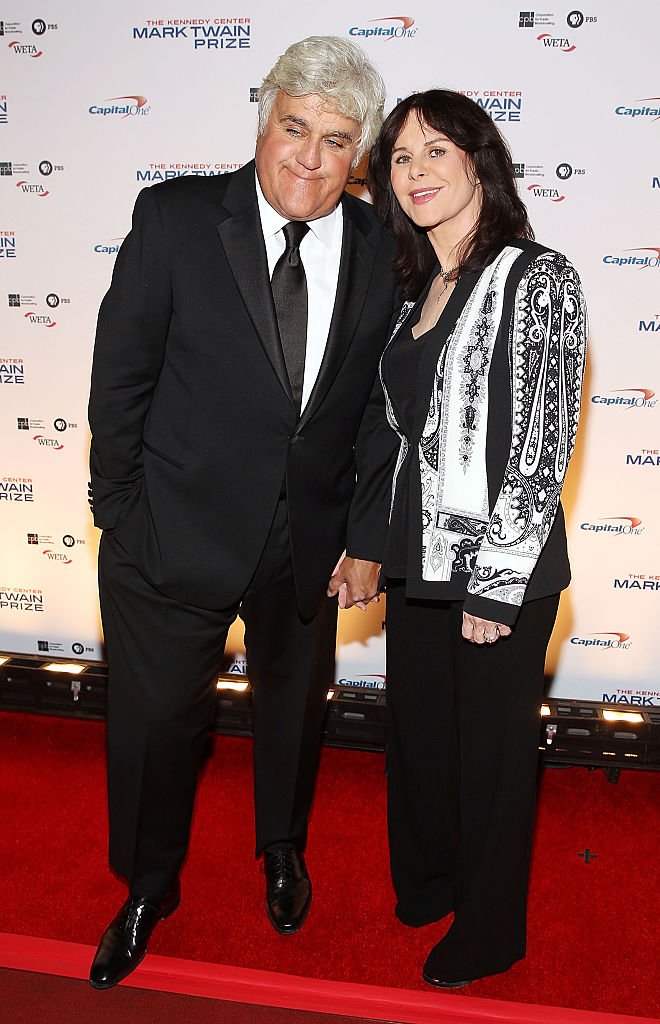 Unlike most celebrities, Mavis prefers life outside of the spotlight and does all she can to keep her activities away from public view and live as impactful as she can.
As a comedian, Jay has his name written on gold, but he has been unable to belt out the famous dad jokes.
1/3 This #WomensHistoryMonth, I want to recognize 2 humanitarians, who single-handedly drew global attention to the unspeakable suffering of #AfghanWomen under barbarism of #Taliban in 1990s: Mavis Leno & @jayleno. What moved them to action was this, in her Mavis' words: pic.twitter.com/4ZjElGjt80

— Ambassador M. Ashraf Haidari (@MAshrafHaidari) March 4, 2019
Alongside her husband, Jay, the 74-year-old lends her unwavering support to various health organizations, including Health for everyone and Huntsville Hospital Foundation.
In 2002, the couple reportedly played a part as the country was warring terrorism. Jay, with his comic abilities, kept the people alive while Mavis continued her passionate activism.
SNL writer/producer Dennis McNicholas once told me that "Mavis Leno" is the real life name that sounds most like a Star Wars name. pic.twitter.com/5dYVvIqhRM

— Bryan Tucker (@BTuckertime) December 24, 2020
EARLY LIFE
Born on September 5, 1946, in San Francisco, California, to a famous actor, Mavis always had her heart set on playing jockey. Her dreams were torn apart after her famous father reminded her that girls were not allowed to follow that path.
Changing her career meant Mavis would dedicate her life to helping women worldwide be aware of their rights and bridge the gender gap that has plagued most countries.
MEETING JAY
Jay Leno's spouse, Mavis, was always firm with her decisions as a young lady. One of her resolves was never to get married or have kids, but she had to change some plans after meeting Jay.
The couple met in 1976 at The Comedy Store in Los Angeles, where Jay was performing. Their attraction began after their first meeting, and a strong bond kept pulling them close.
"The personal is political." -Mavis Leno #FeministsRiseUp pic.twitter.com/r5by3Zqe2H

— Ms. Magazine (@MsMagazine) May 22, 2018
Jay and Mavis Leno's wedding happened in an unfashionable way in 1980. In an interview, Mavis admitted that their reason for getting married was not a romantic one; instead, they wanted to secure Jay's insurance if something happened to him.
The famous host could not buy his new girl a ring because he had just acquired a house. The couple had to wait a while before decorating their fingers with a symbol of their love.
NO KIDS POLICY
Having spent four decades together, Mavis and Jay have seen the best of themselves and have had nothing come in between them, not even children.
While most couples would rush at the thought of having their children, the show host and his feminist wife decided that they would not be having kids throughout their union.
MAVIS TAKES THE CREDIT
As a comedian, Jay has his name written on gold, but he has been unable to belt out the famous dad jokes comedians love dishing to their fans simply because he wants to honor his wife's desire.
In an interview, Mavis revealed that the 1950s sitcom "The Honeymooners" left quite a negative impression on her, and when they got married, which was surprising to her, she asked Jay to respect her other wish, not having kids.
The movie made Mavis feel like women are trapped even though sometimes they are the better of both parties. She made it her desire not to feel trapped.
SECRET OF THEIR UNION
Jay never stops gushing over his longtime sweetheart and keeps sharing his reason why their union has survived and seems to be getting better.
The 70-year-old believes loyalty is a strong reason for his long-lasting marriage. Jay, in a post, said he always advised people to marry who they hope to be like.
For him, there is nothing really worth fighting over between a couple. If his partner wants something, instead of fighting over it, she can have it. This, according to the 70-year-old, is one of the secrets of his marriage.
Man of the hour! A great pic w/ @jayleno, @KChenoweth & Mavis Leno at the @kencen last night! pic.twitter.com/iXbJZV7ag5

— Katie Couric (@katiecouric) October 20, 2014
A COMIC ICON
From his school days, Jay nursed and groomed his comic skills. He would often perform stand-up comedy in local nightclubs and emceed talent shows for extra money.
After his graduation, he wrote for the television show "Good Times." Soon, he became the most sought-after comedian in Hollywood, and till today, his legacy still stands as one of Hollywood's best.