Malika & Khadijah Haqq's Children Celine & Ace Look Adorable Sporting Matching Afro Hair
Khadijah's daughter Celine nearly didn't survive her birth, but she looks happy and healthy playing with her cousin Ace in a recent Instagram photo.  
Malika Haqq took to Instagram, posting a sweet family picture. In the snapshot, her son Ace and her twin sister Khadijah Haqq's daughter Celine looked joyful together, showing their matching afro hair. 
The cousins looked absolutely adorable, frolicking with each other in the sunshine. Little Ace gently pulled the older Celine's natural tresses as she gaped her mouth open in glee.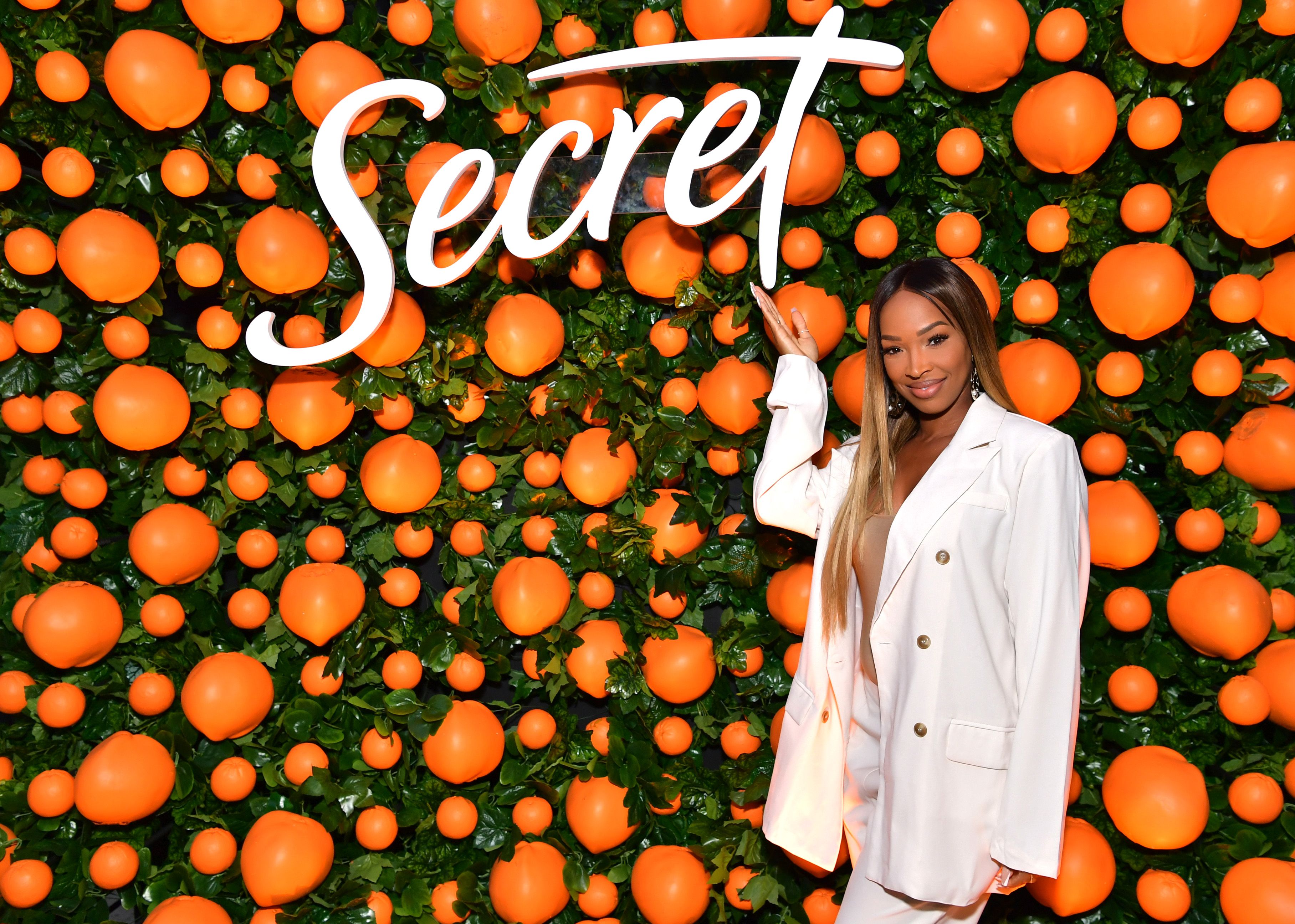 COUSIN LOVE 
In the caption, Malika penned a moving tribute about how wonderful the two kids are and how great they are together. In her own words, she wrote: 
"Celine & Ace are best friends. She's so attentive and loving towards him."
Continuing, she expressed that her son is always overjoyed to see his older cousin. She gushed over their special relationship and connection. 
PLAYING IN THE SUN 
The two stood in a gorgeous green field together as Celine affectionately knelt eye level with her little cousin. The toddler looked to be having the time of his life, his eyes glowing in the light. 
Malika and Khadijah aren't the only twins in their family.
Fans and followers absolutely adored the post, commenting on how cute their relationship is and leaving around 89,000 likes behind. Khadijah also remarked on how adorable the two are. 
BABIES, BABIES EVERYWHERE!
When it came to the birth of Celine, everyone was very anxious because it was premature. Khadijah had to go in for an emergency C-Section. Luckily, everything turned out alright, with her mother writing: 
"I couldn't hold her for 12-16hrs. I would just stare at her and pray she would fight the way she had been."
Recently, this doting mom gave birth to another baby with her husband, Bobby McCray. The child is Khadijah's third after Celine and 11-year-old son Christian. 
MORE ABOUT MALIKA 
When it comes to Malika, she is a very complex and interesting individual. Many know that she is Khloé Kardashian's BFF, but some may be unaware that she worked for her as an assistant first. 
Besides dating Khloé's brother Rob Kardashian, Malika has also been romantically involved with many stars, such as  O.T. Genasis, who is actually Ace's baby daddy.
On top of this, Malika and Khadijah aren't the only twins in their family, with Malika related to two older twins. Additionally, she is a working actress playing a role in the 2006 movie "ATL." 
It's often hard to imagine that a public persona can suffer from anxiety, but Malika does. She claims that personally, exercise and CBD oil are her go-to's when trying to manage this.