Meet Khloé Kardashian's BFF Malika Haqq — 5 Facts about the Actress
While Khloé Kardashian spends a lot of time with her sisters, she actually has a best friend. Her name is Malika Haqq, and she has been involved in the entertainment industry for years.
Born in March 1983, Malika Haqq is an actress, TV personality, and businesswoman known for working in a few films and TV series in the 2000s, including Disney's "Sky High" in 2005.
However, she rose to fame after appearing in "Keeping Up with the Kardashians" as Khloé Kardashian's best friend, and her career has improved a lot ever since. Take a look at these five facts about Khloé's BFF.
MALIKA HAS A TWIN
Khadijah Haqq is Malika's identical twin sister. Due to their obvious similarities, they have worked together on several projects, including "Sky High," as their character had the ability to duplicate herself.
Malika's sister married former NFL player Bobby McCray in July 2010. At the moment, they have two children, Christian and Celina McCray, and are expecting a baby girl named Kapri.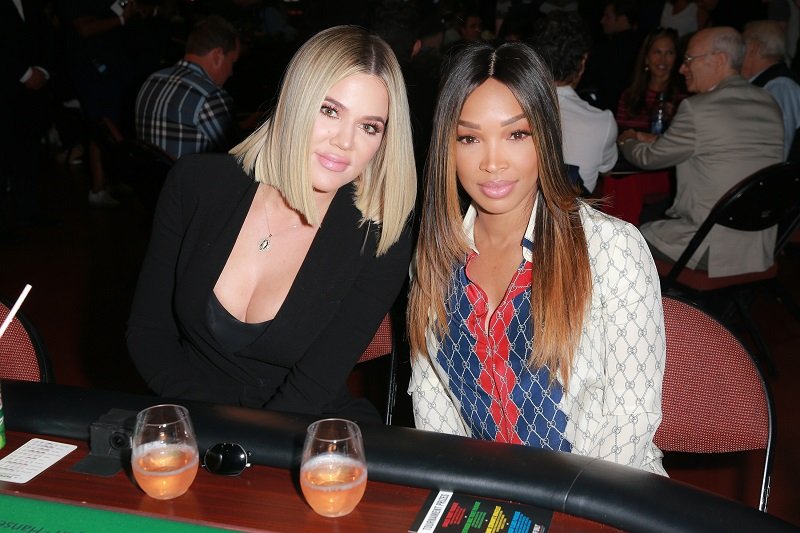 MALIKA WORKED FOR KHLOÉ
Khloé met Malika after the latter dated one of the former's male friends, and they formed a bond instantly. Eventually, Malika started working as Khloé's assistant, and that's probably how they got so close.
Malika decided to quit in 2012 to focus her time on her own career, though. Fortunately, their friendship only got better after ditching the employee-employer status.
[Malika] has been very open about her struggles with anxiety.
MALIKA'S DATING LIFE
Speaking of Malika's love life, she has dated some celebrities throughout the years. Apart from "Jersey Shore" star Ronnie and Rob Kardashian, Malika was romantically involved with O.T. Genasis.
O.T. and Malika actually welcomed a son, Ace Flores, in March 2020. It is important to point out that Malika and O.T., a rapper and songwriter, parted ways before Ace's birth.
MALIKA'S MAKEUP COLLECTION
While being friends with one of the most famous women in the world is already noteworthy, Malika has worked hard to make a name for herself as a businesswoman and entrepreneur.
She partnered up with her BFF and Becca Cosmetics to release a makeup collection named Becca's BFFs. Apart from that, she launched her Naked Wardrobe collection, inspired by her son Ace.
MALIKA'S STRUGGLES WITH ANXIETY
Sadly, not everything has been a walk in the park for Malika. She has been very open about her struggles with anxiety and has even shared some of the things she does to cope with it.
Drugs aside, she recommends working out as it is a great way to relieve stress. Apart from that, it helps improve her physical health, so it's definitely a win-win.